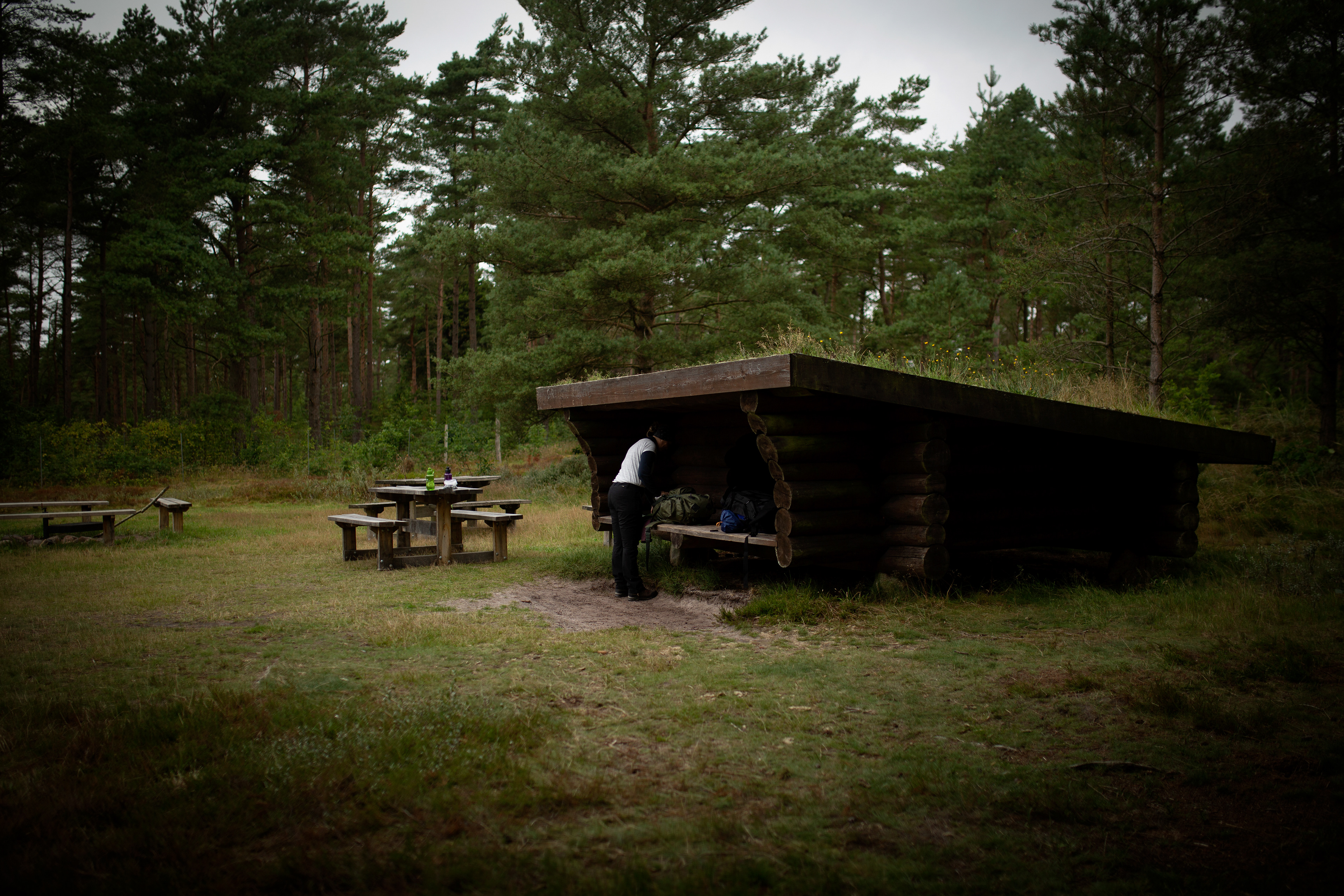 31st July 2020 - Into the wild!
Wild camping and walking with my sister (who is a master of planning)
So Ulla, my sister invited me out for a little walk which included an over nighter in one of the many designate areas spread all over Denmark. They provide you with a fire pit for cooking, logs for the fire and a shelter, should you not have a tent, plus running water. This one is near to where we live so we where dropped off. We then walked to the shelter, stayed over and then walked home the next day. Brilliant!
I had an amazing time. Weather was okay on day one but superb on day two. Took us, only two hours to make our dinner but boy was it delicious.....We had found and picked blueberries on the way so they were added to the porridge at breakfast. Yum!  We only walked 25 km in total and that was perfect this time, but I am already planning the next trip :)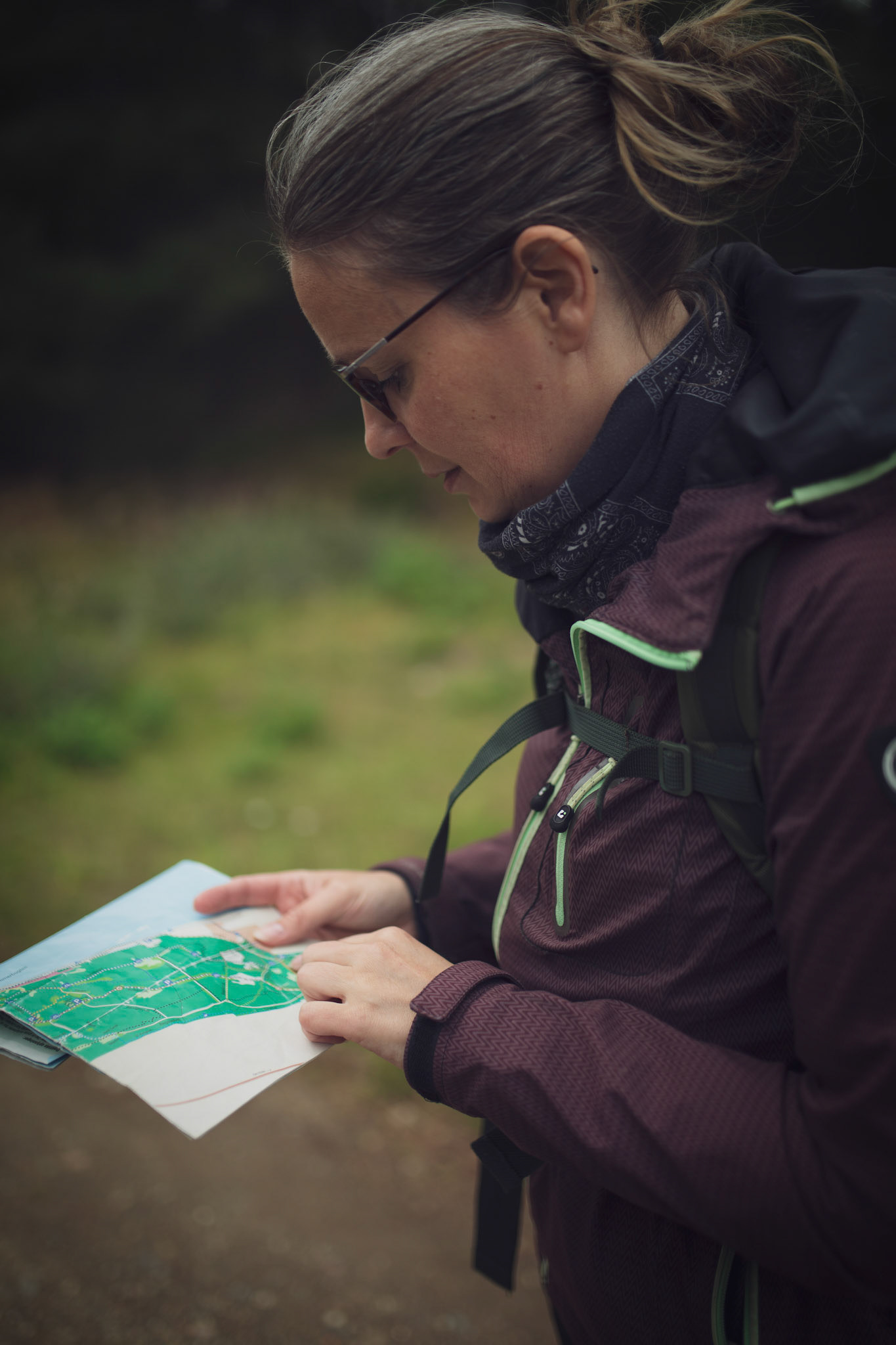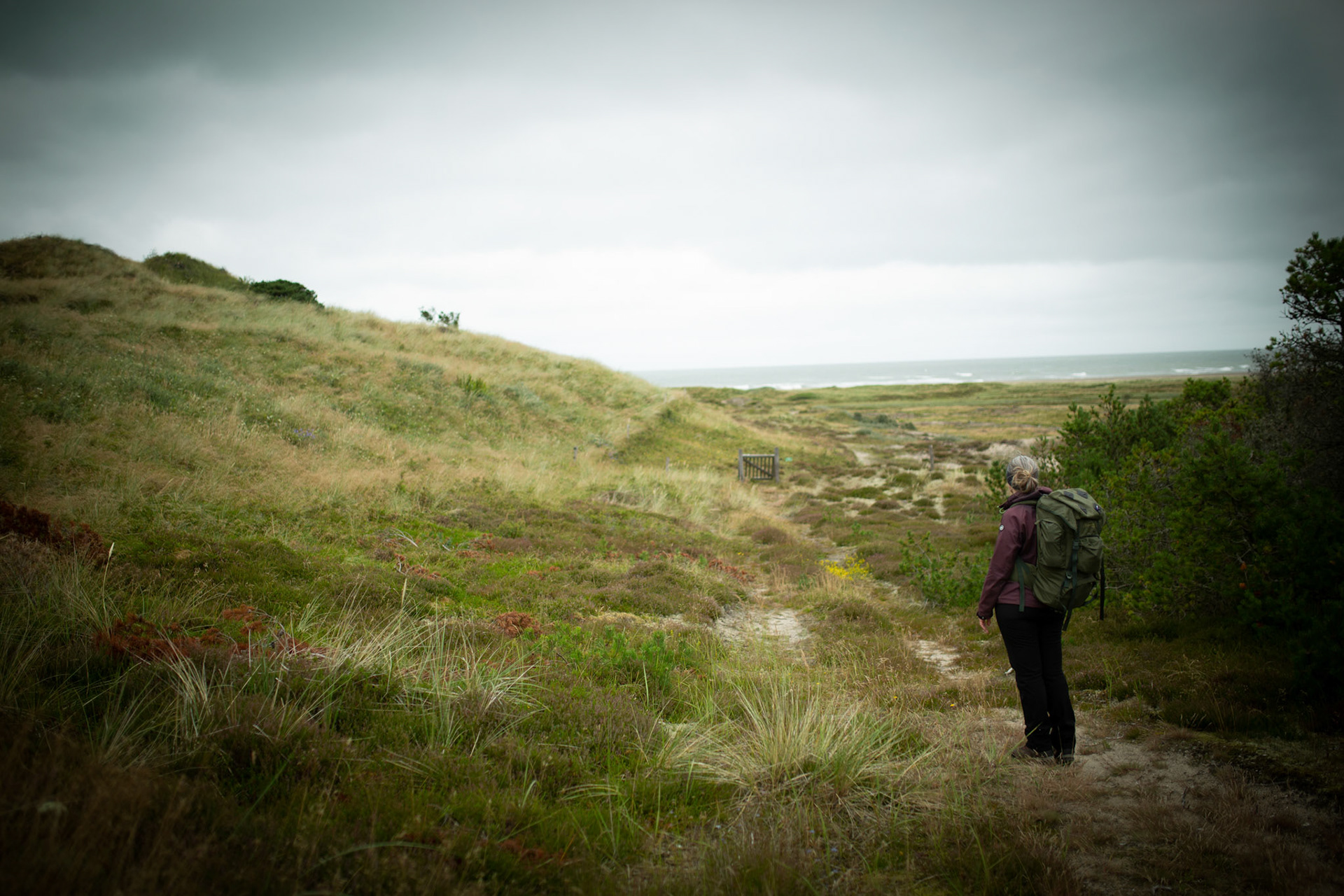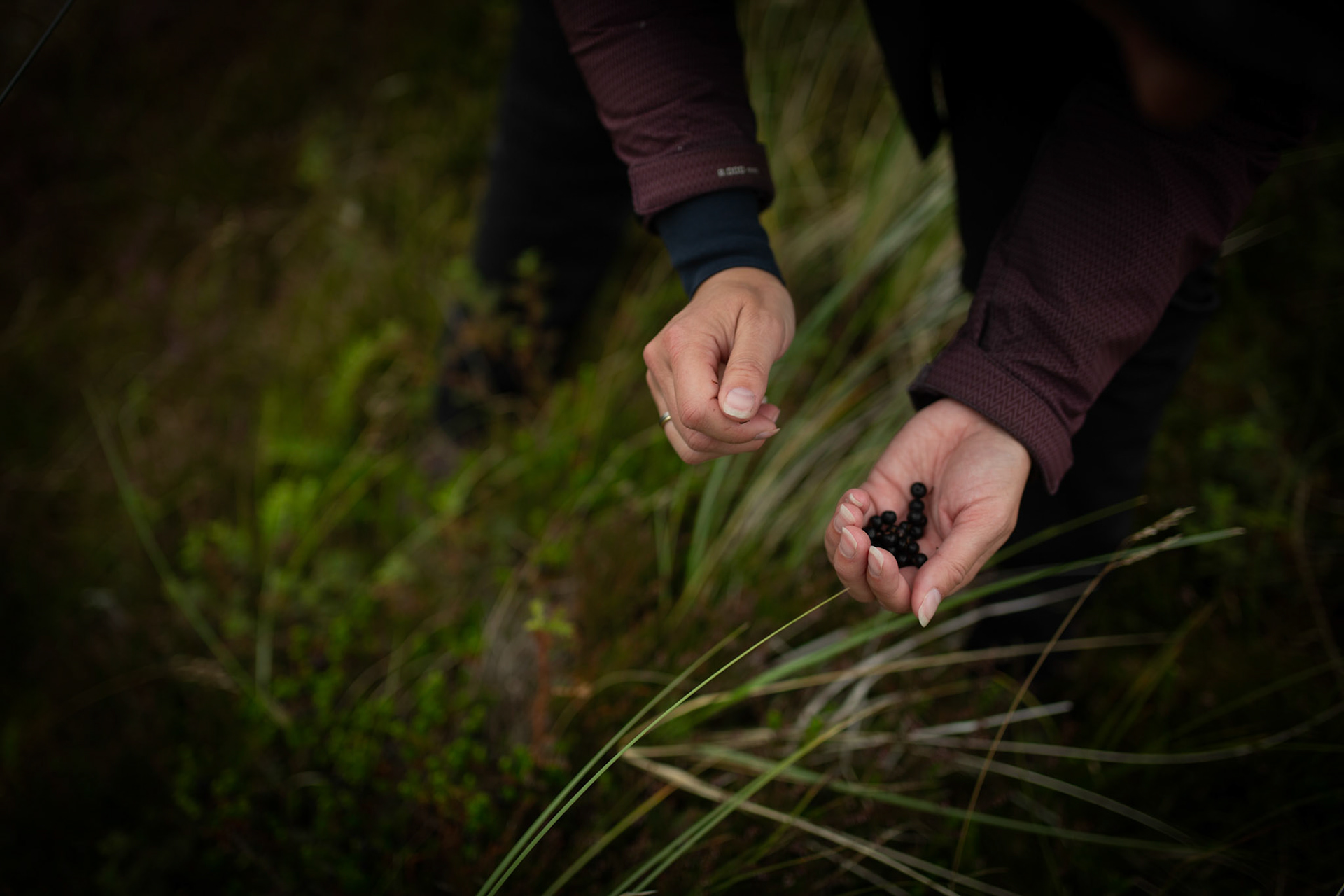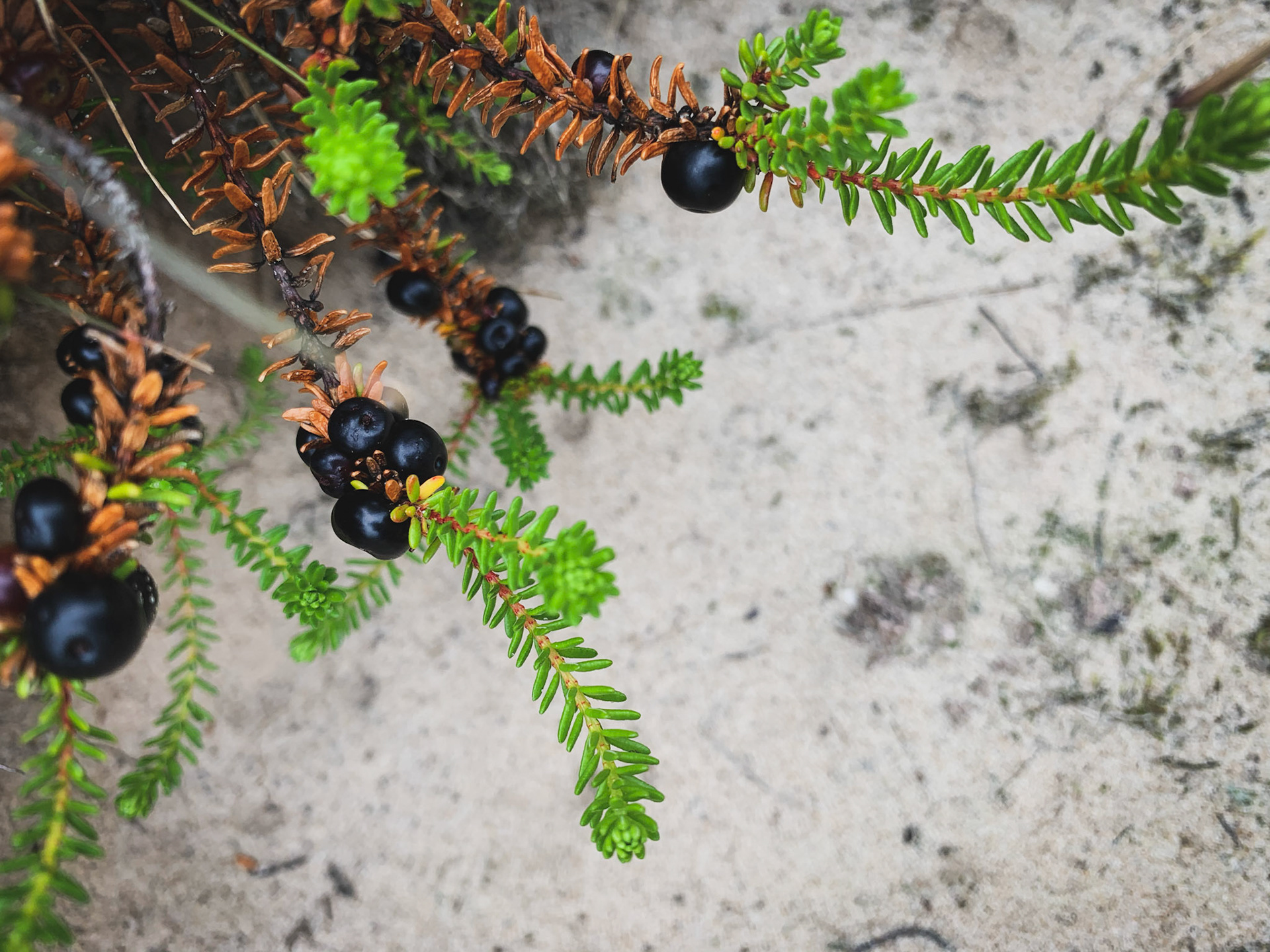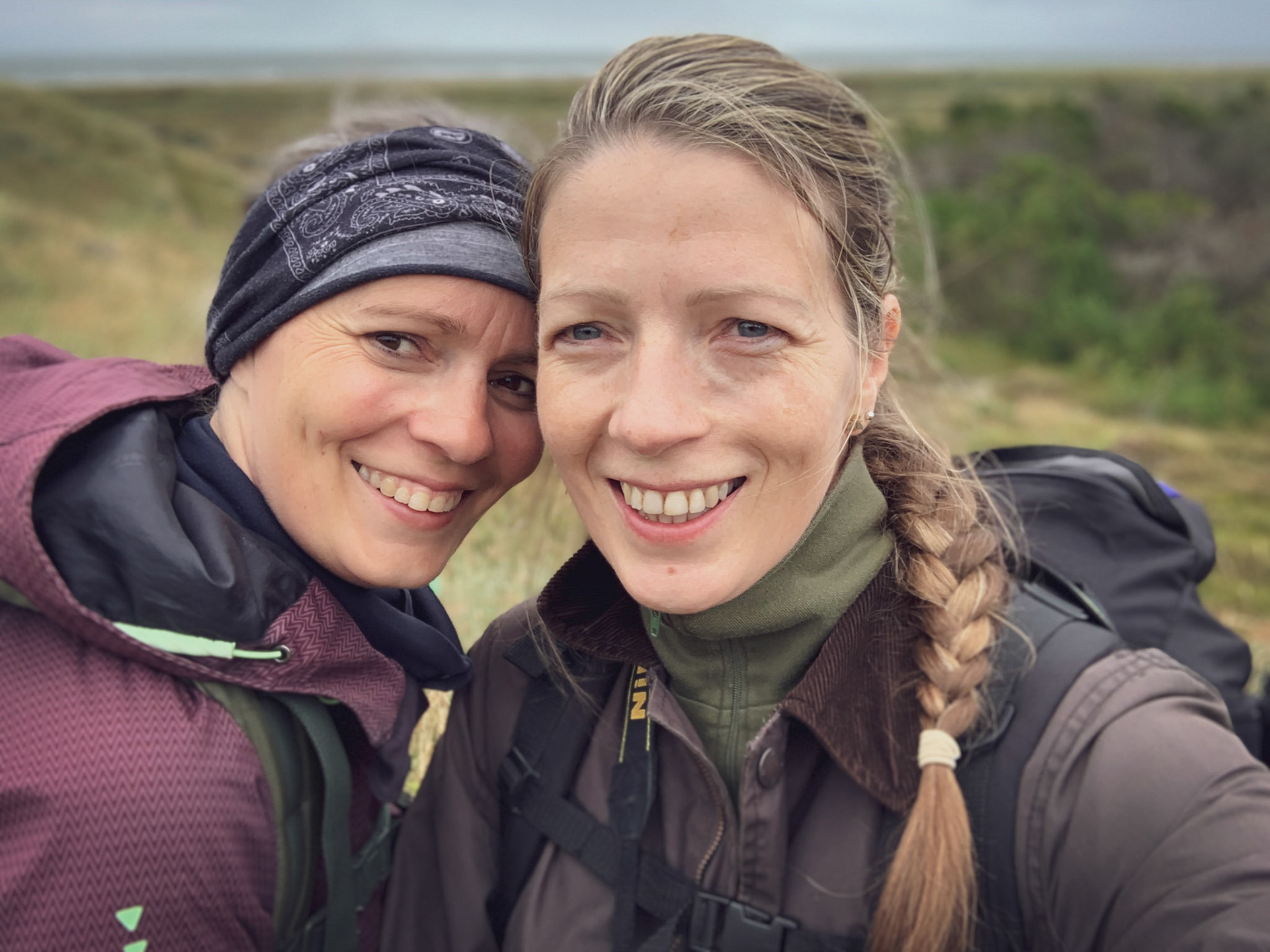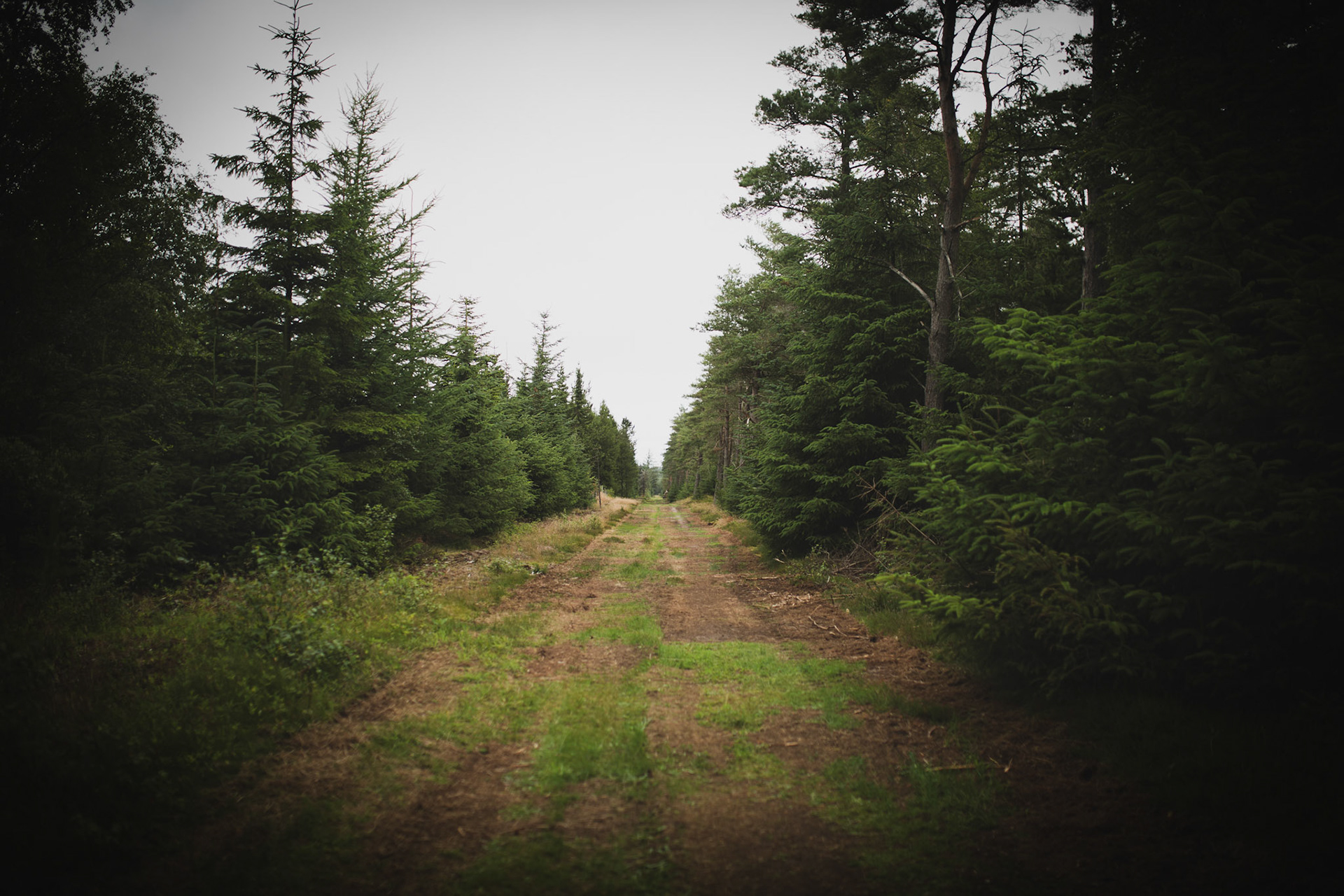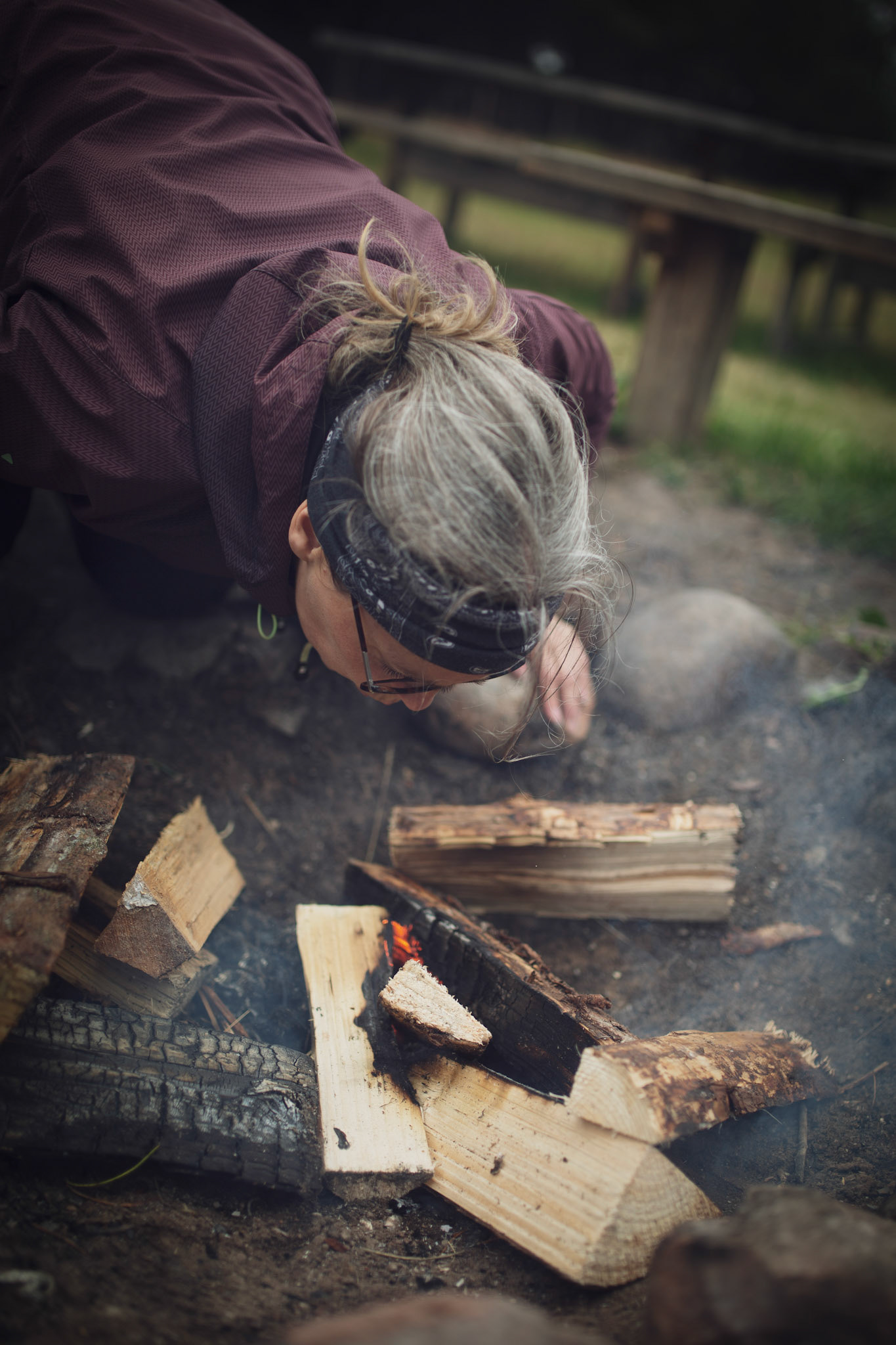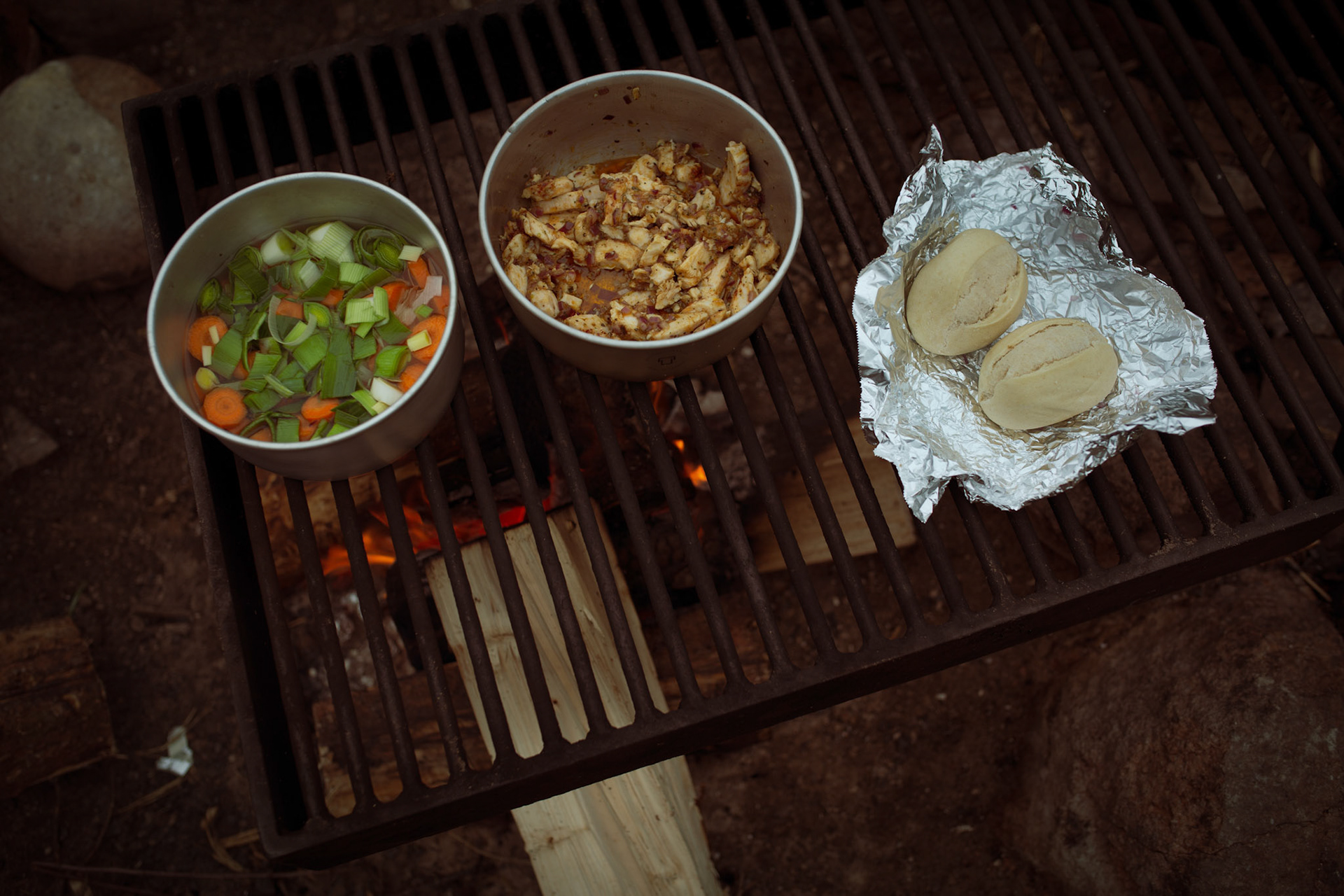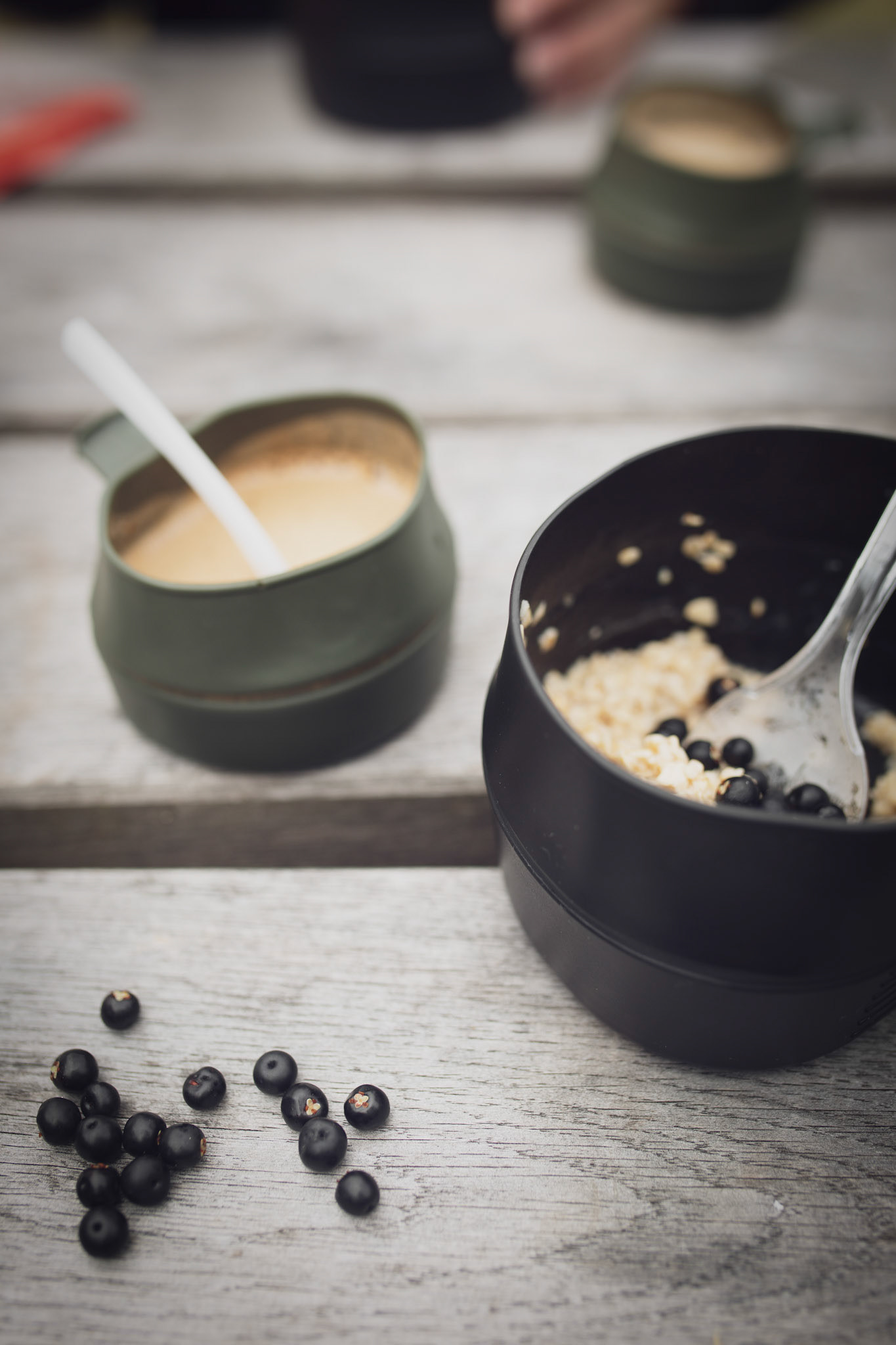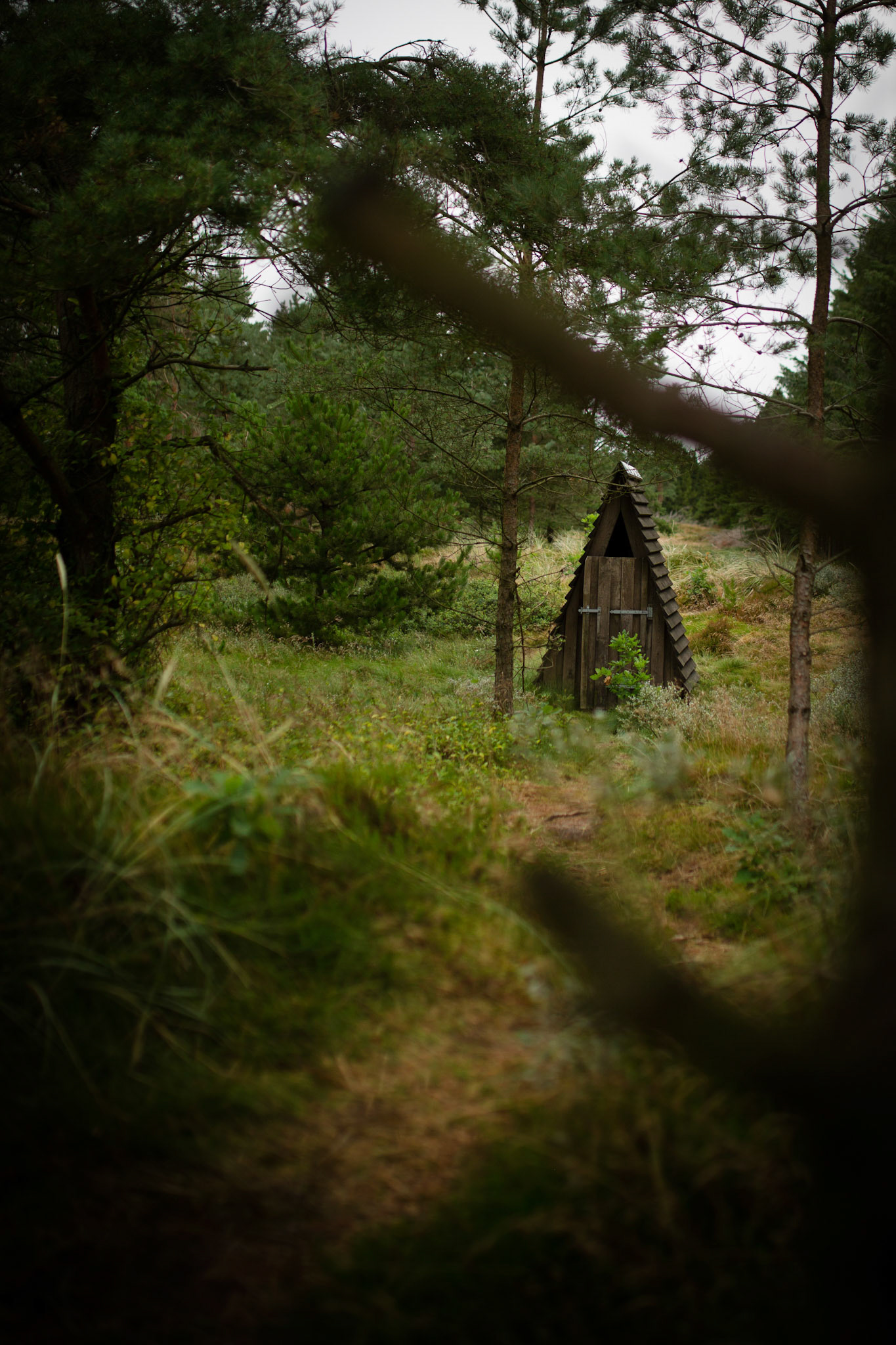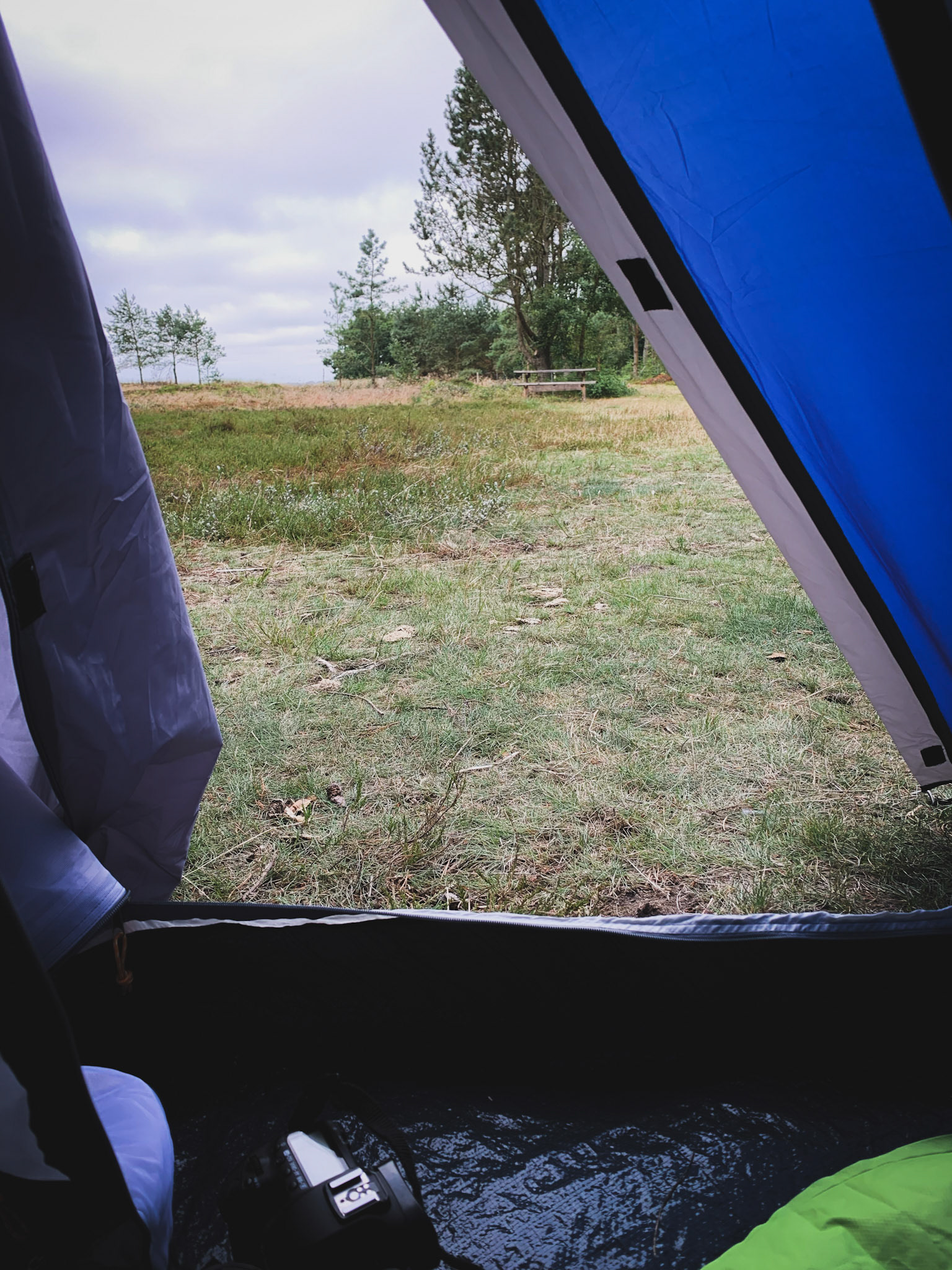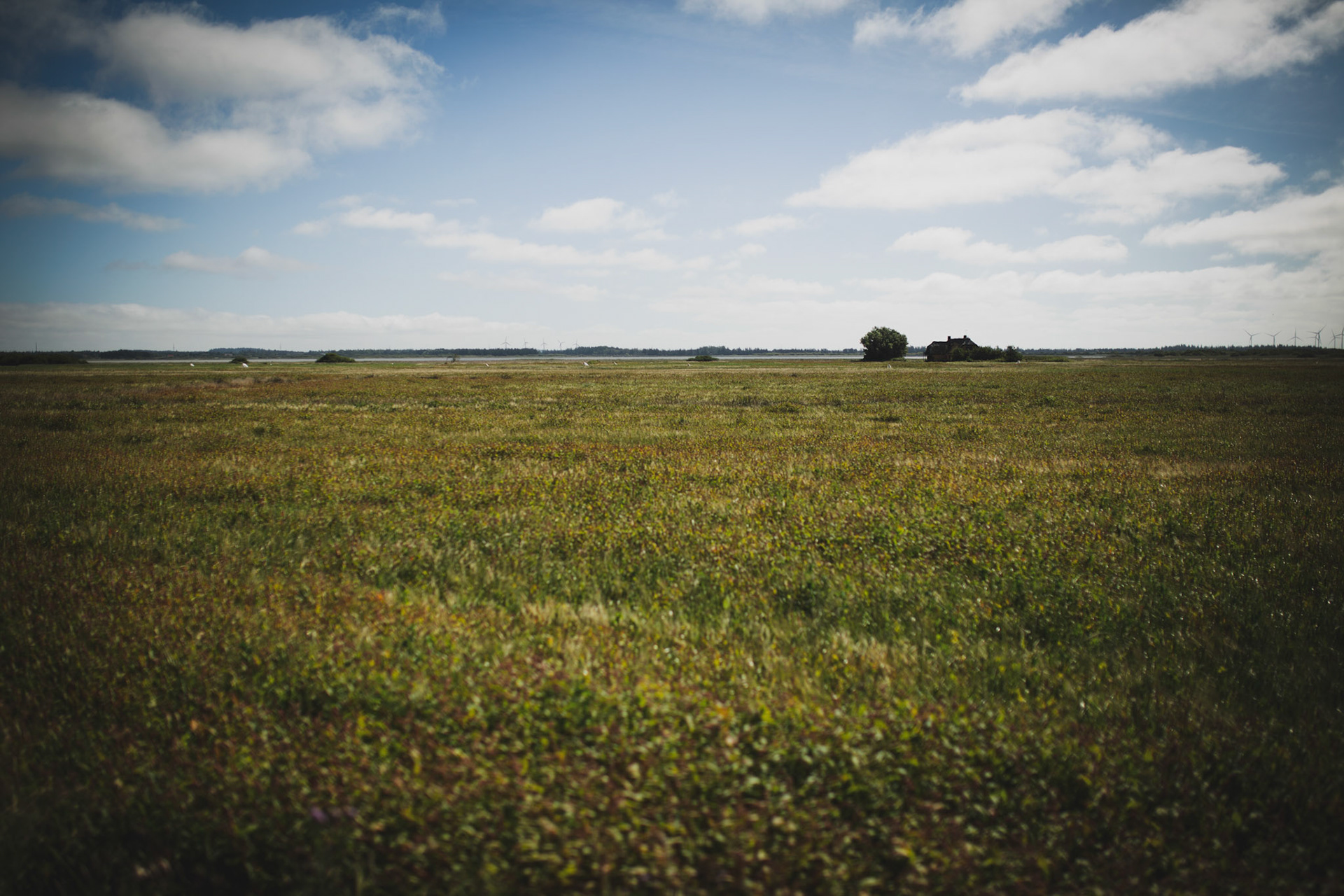 7th JAN 2020 - Back to work!
After almost two weeks in Denmark celebrating Christmas, New Year, my fathers birthday and the birth of my brother Samuel and his better half Line's little boy on 29th Dec, I return with a head full of happy memories and with great hope for what 2020 may bring.
Pics because......the landscape was moody, windy, wet, refreshing, inspiring and just pure gorgeous.....because
Erin Blok
make me a beautiful ring, because we celebrated fathers birthday and because of the new addition to the family. (Boy will be spoiled) :)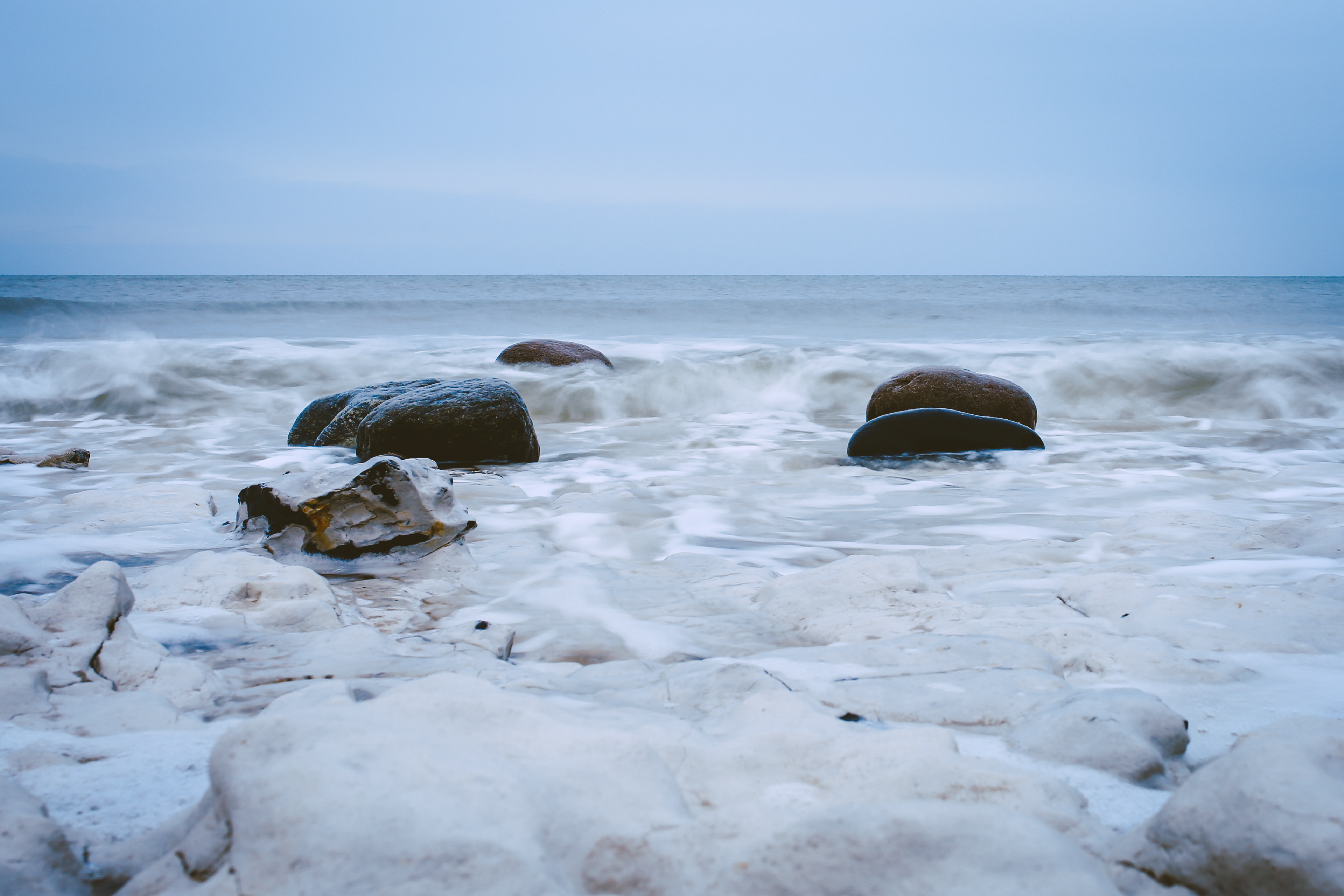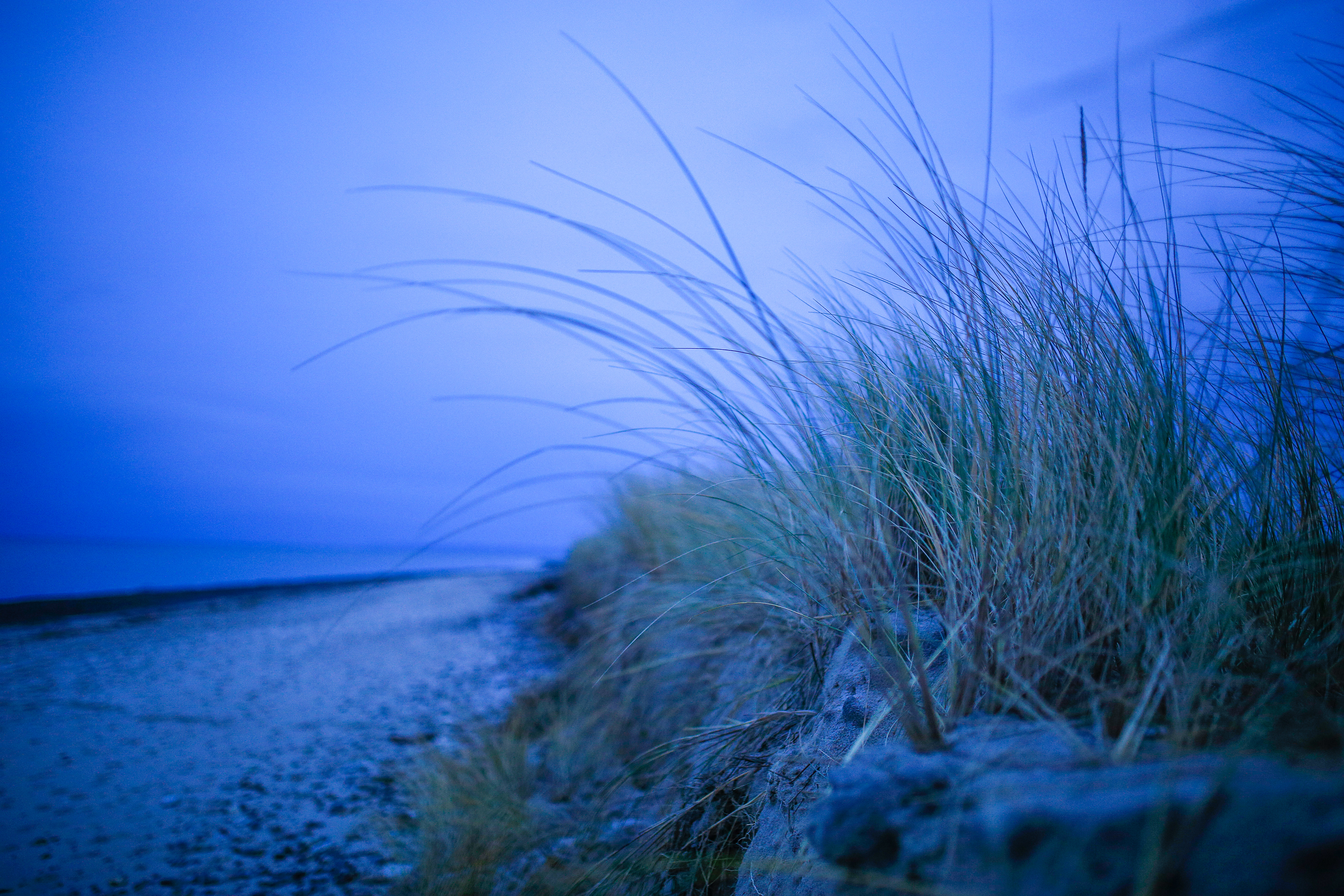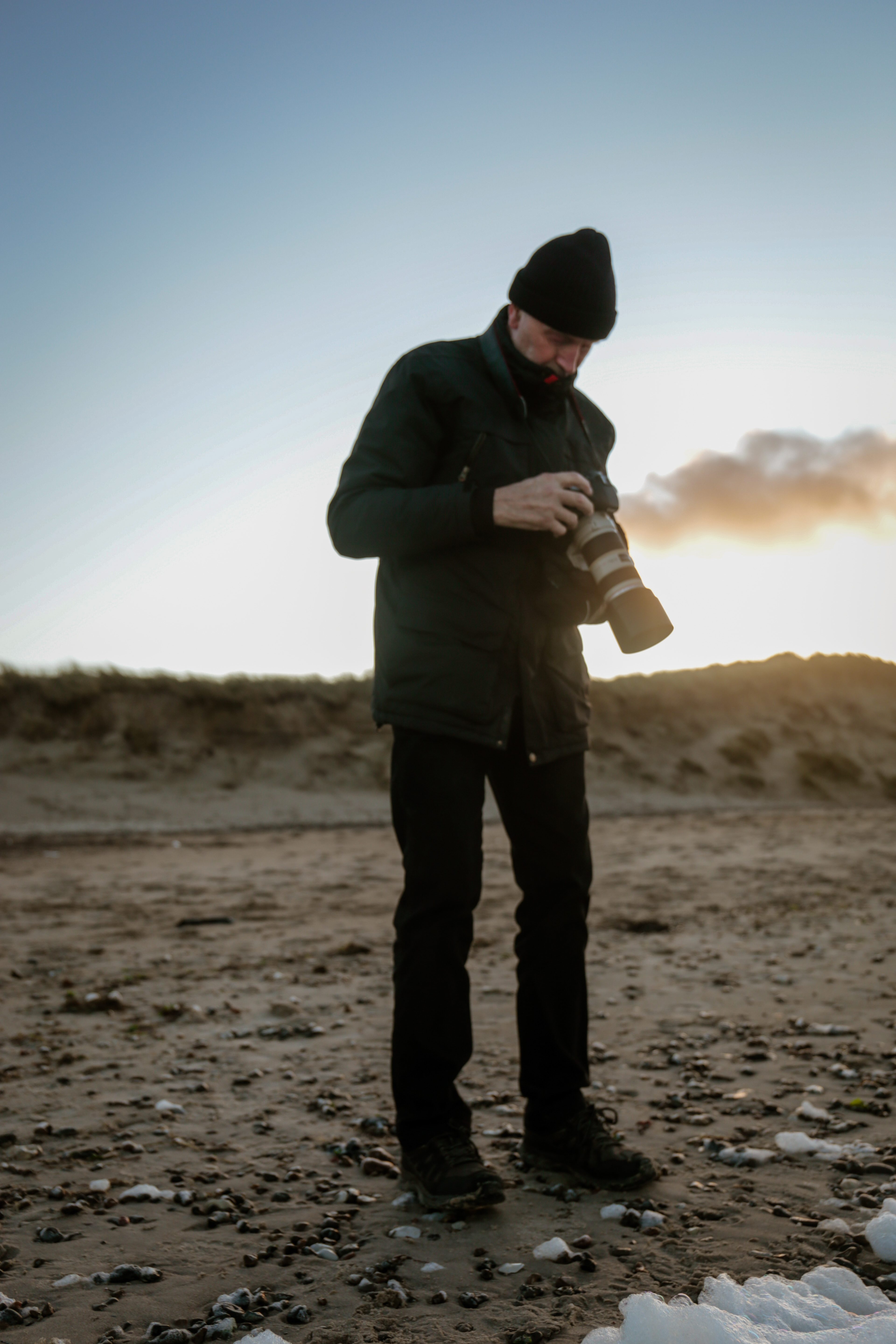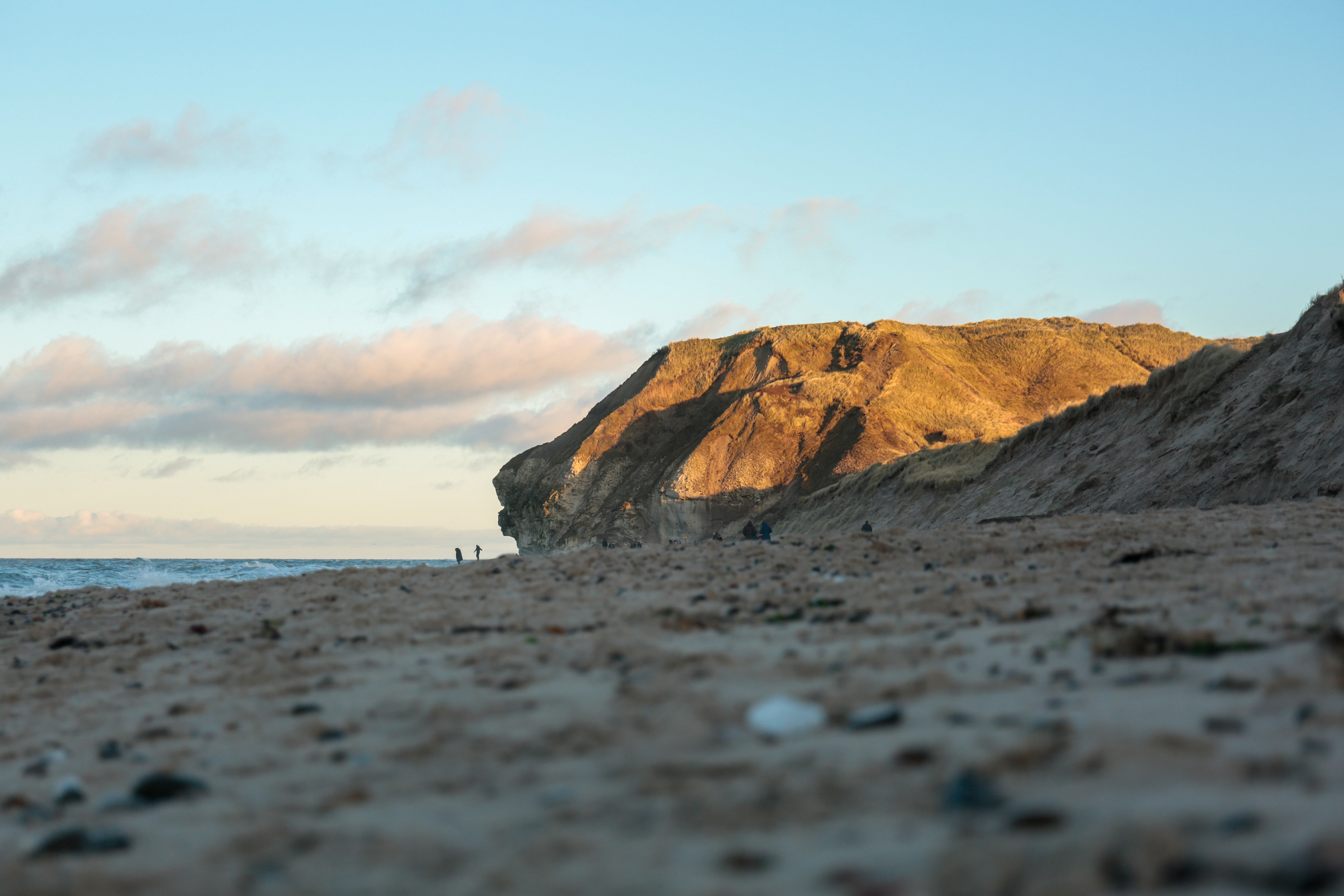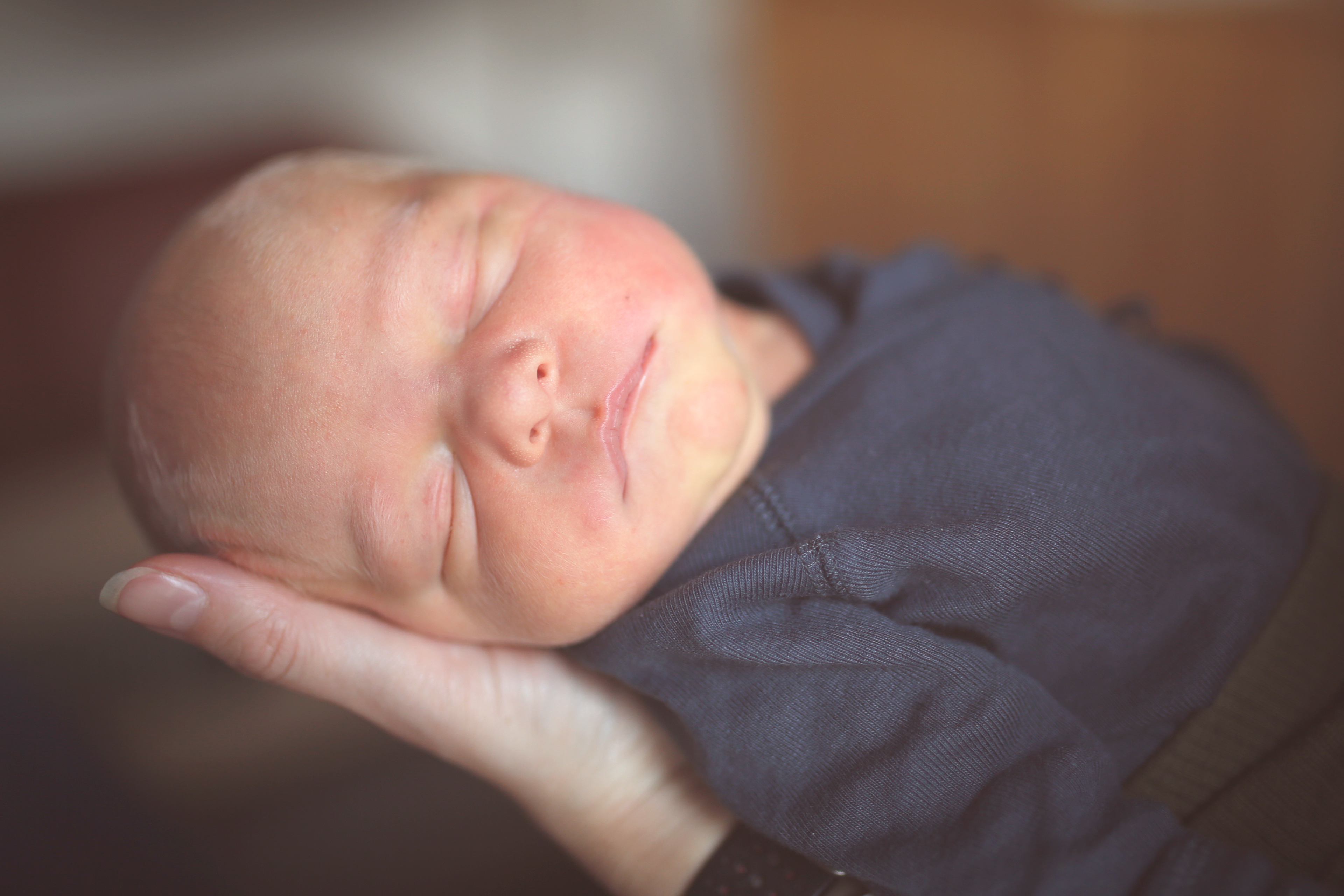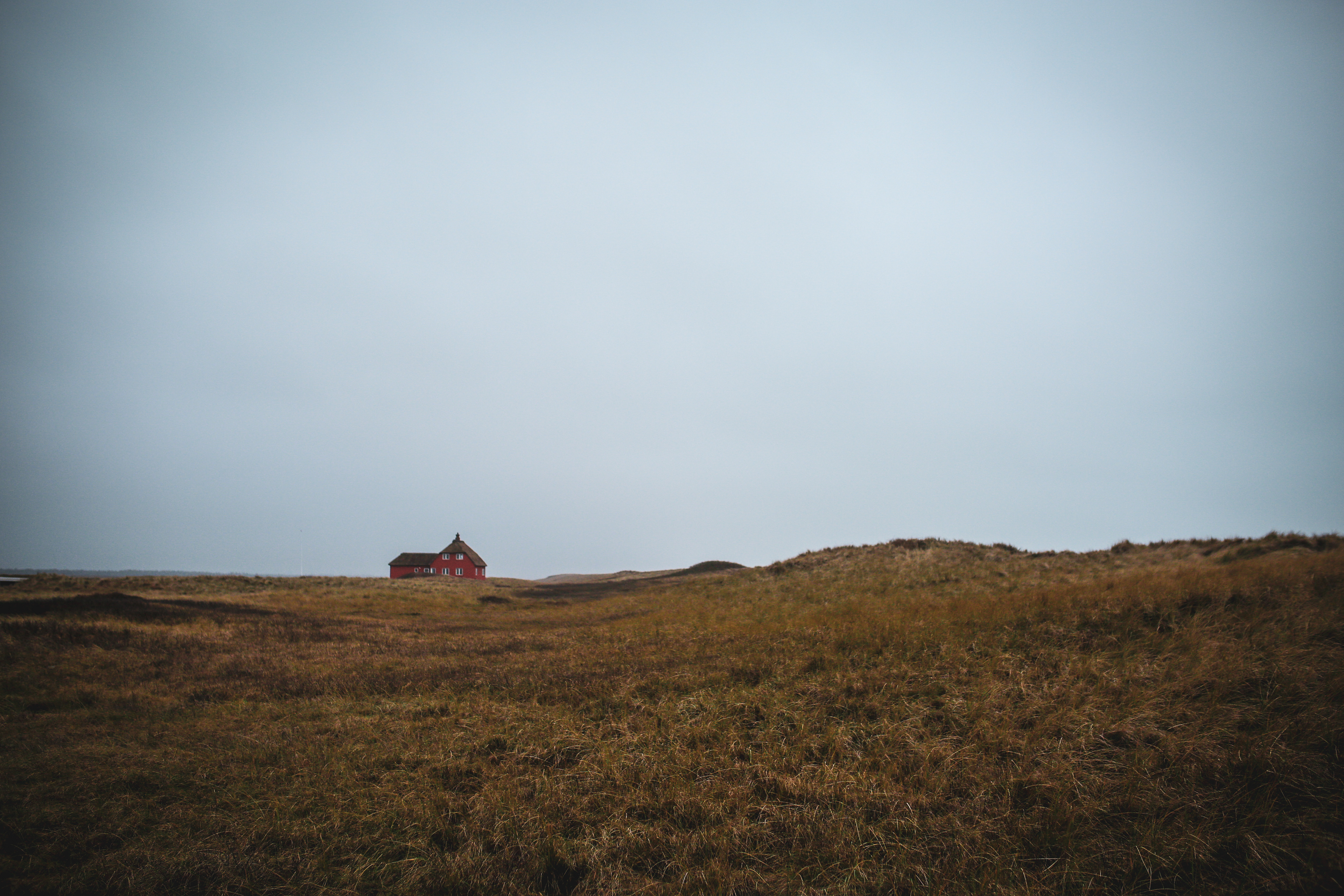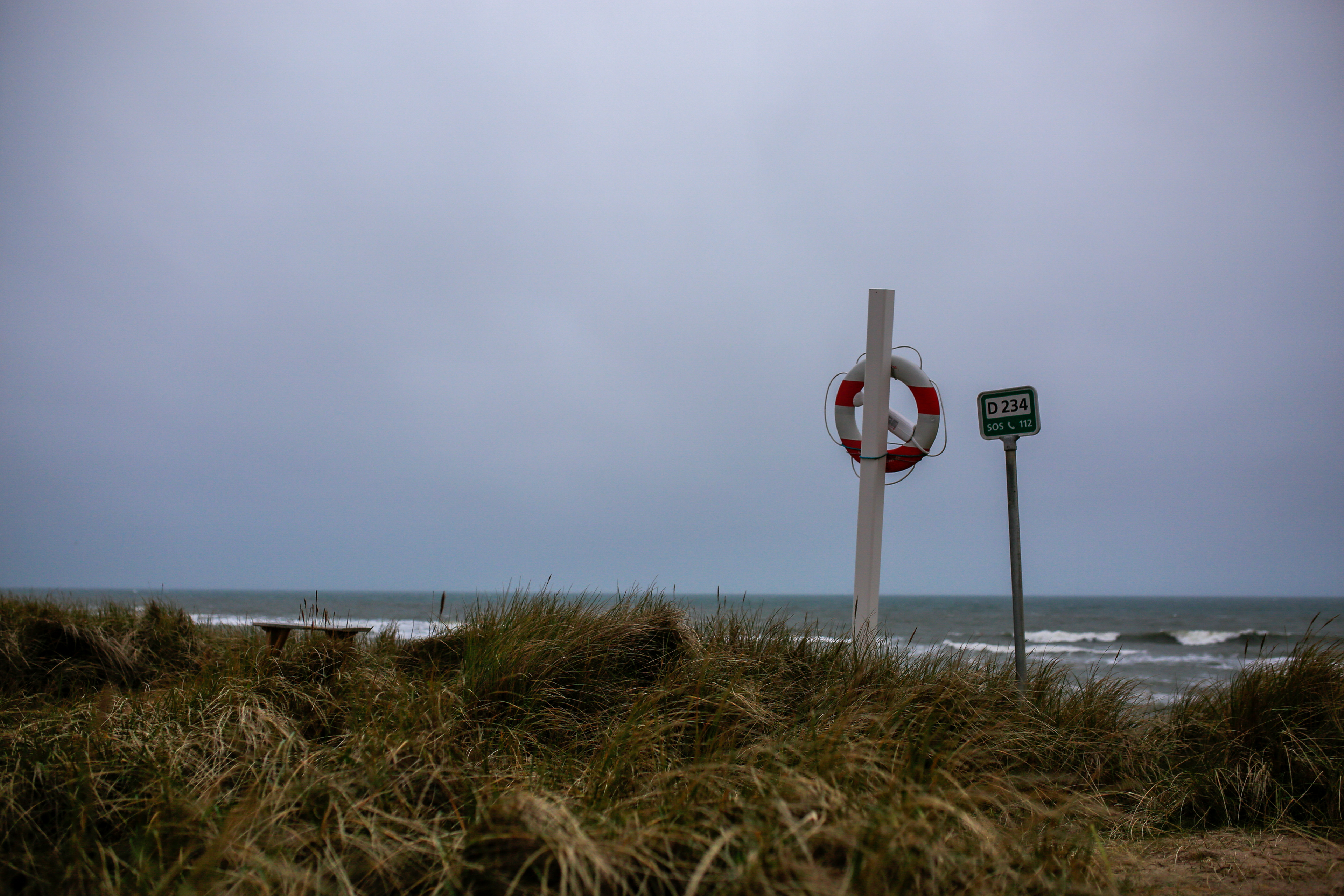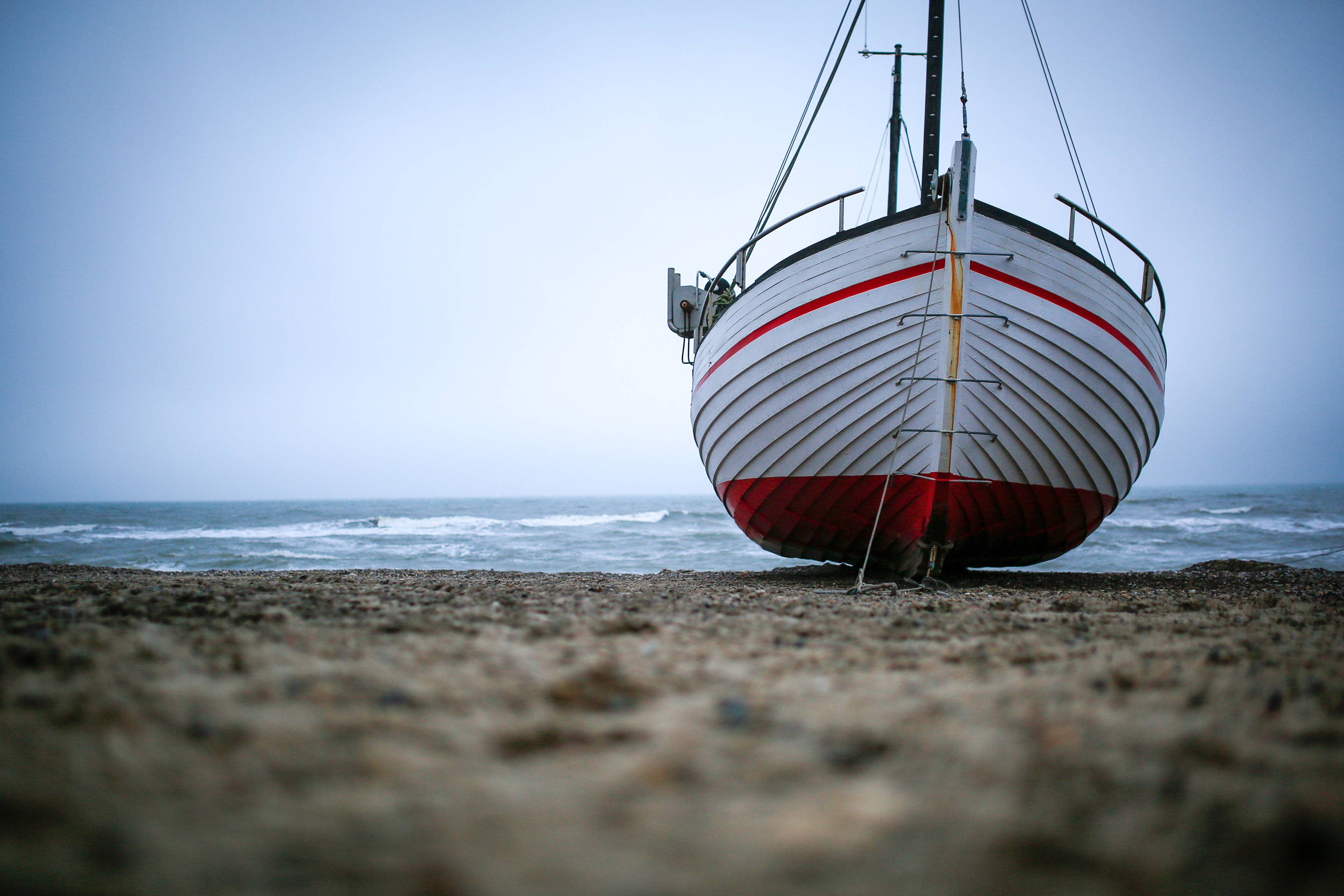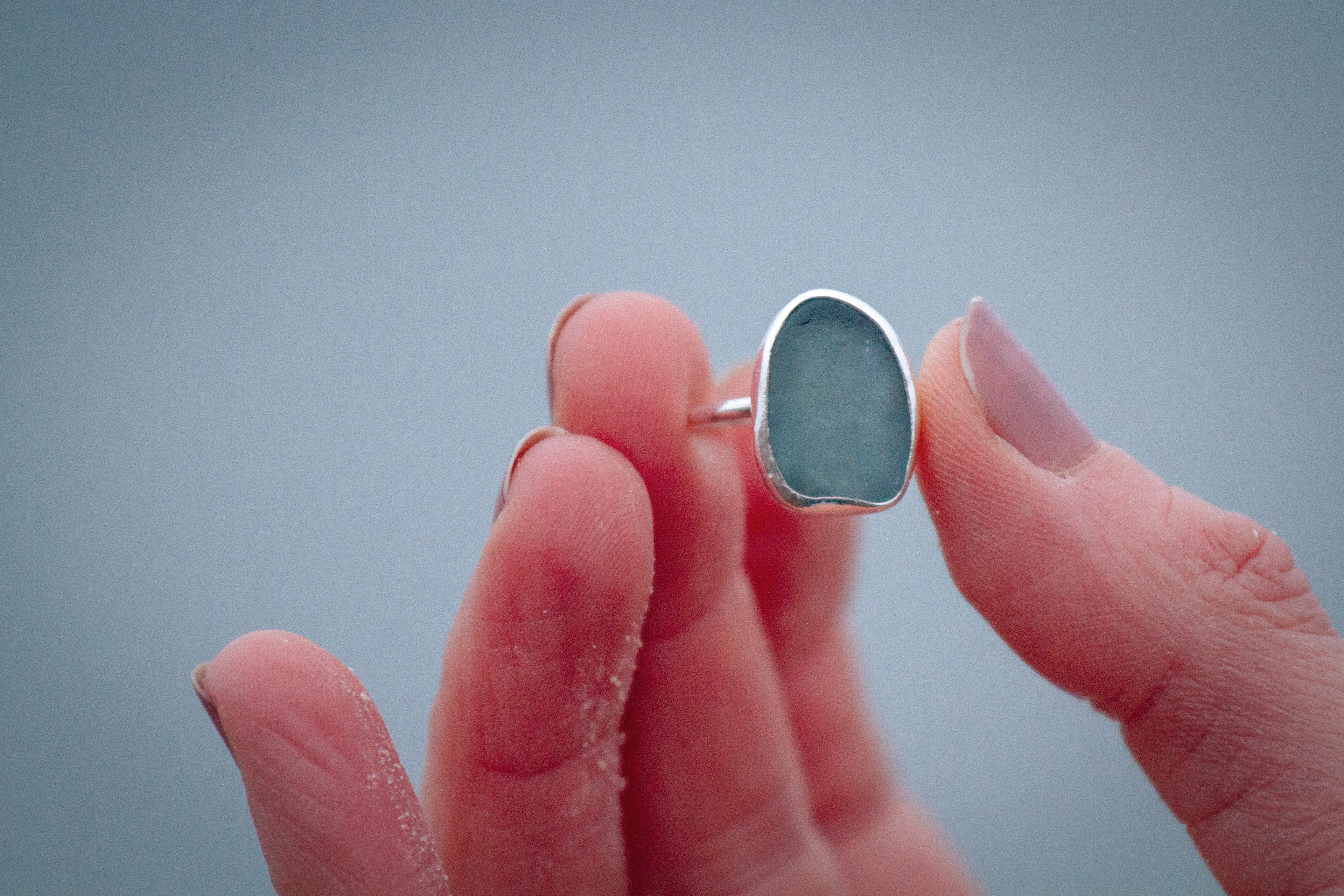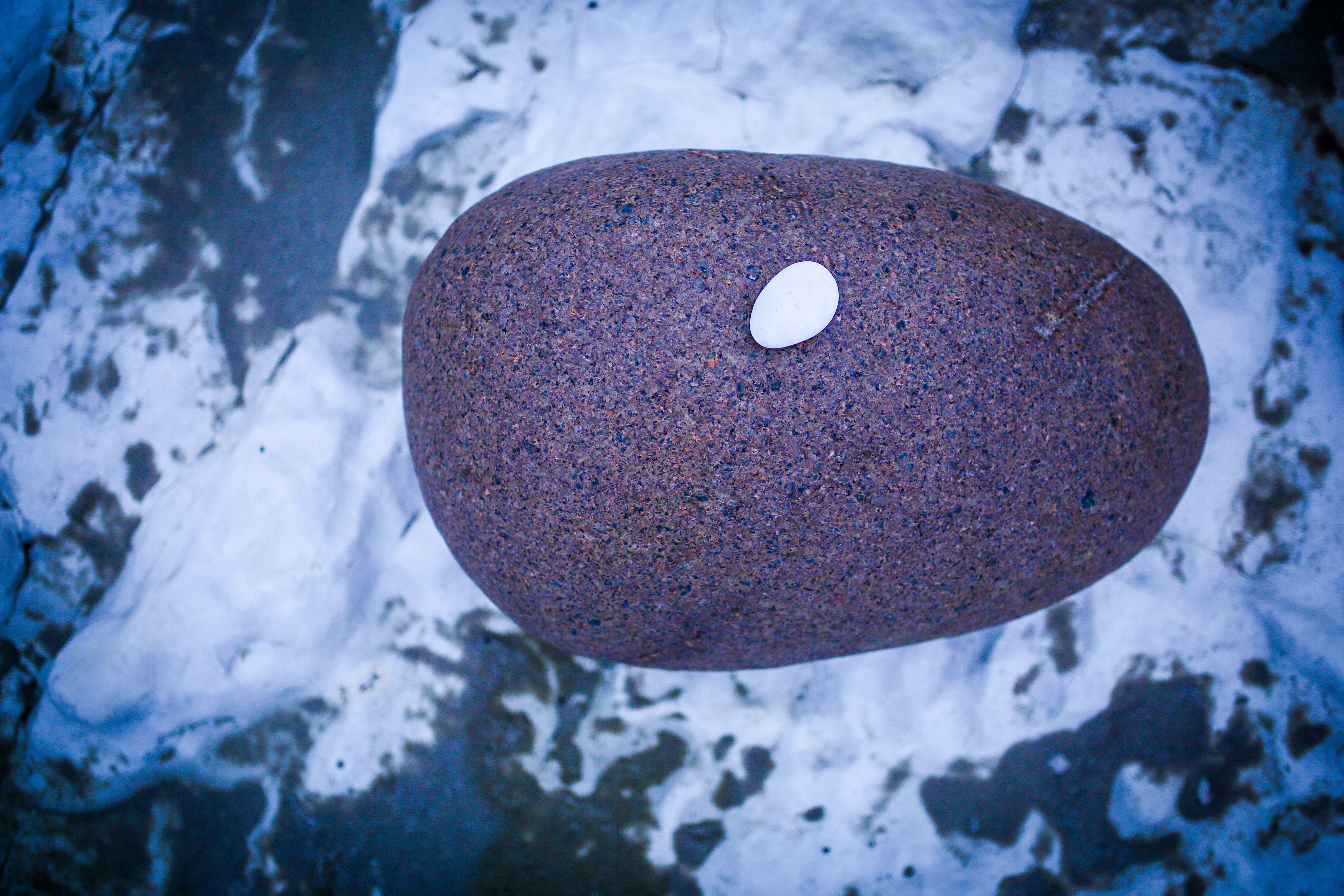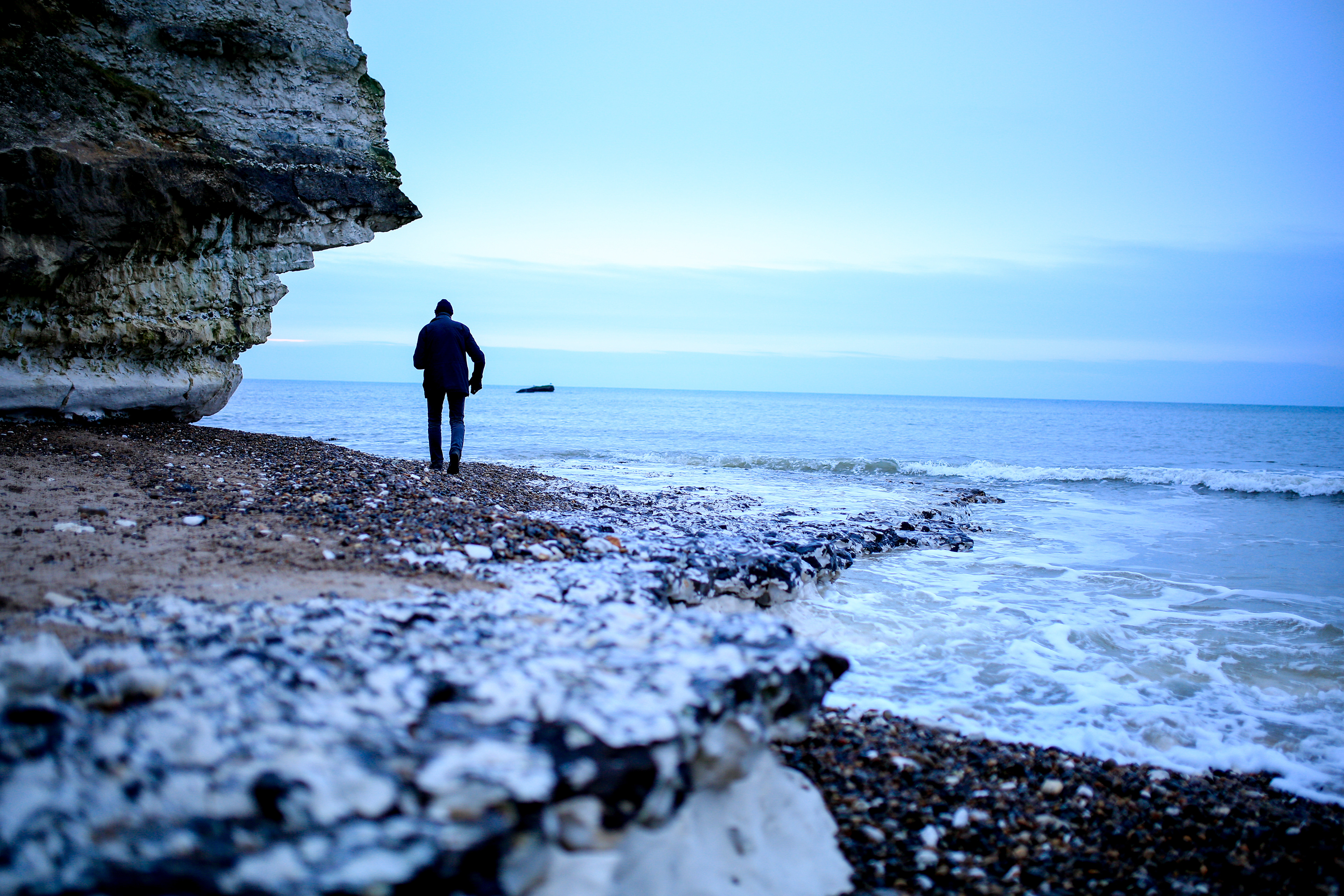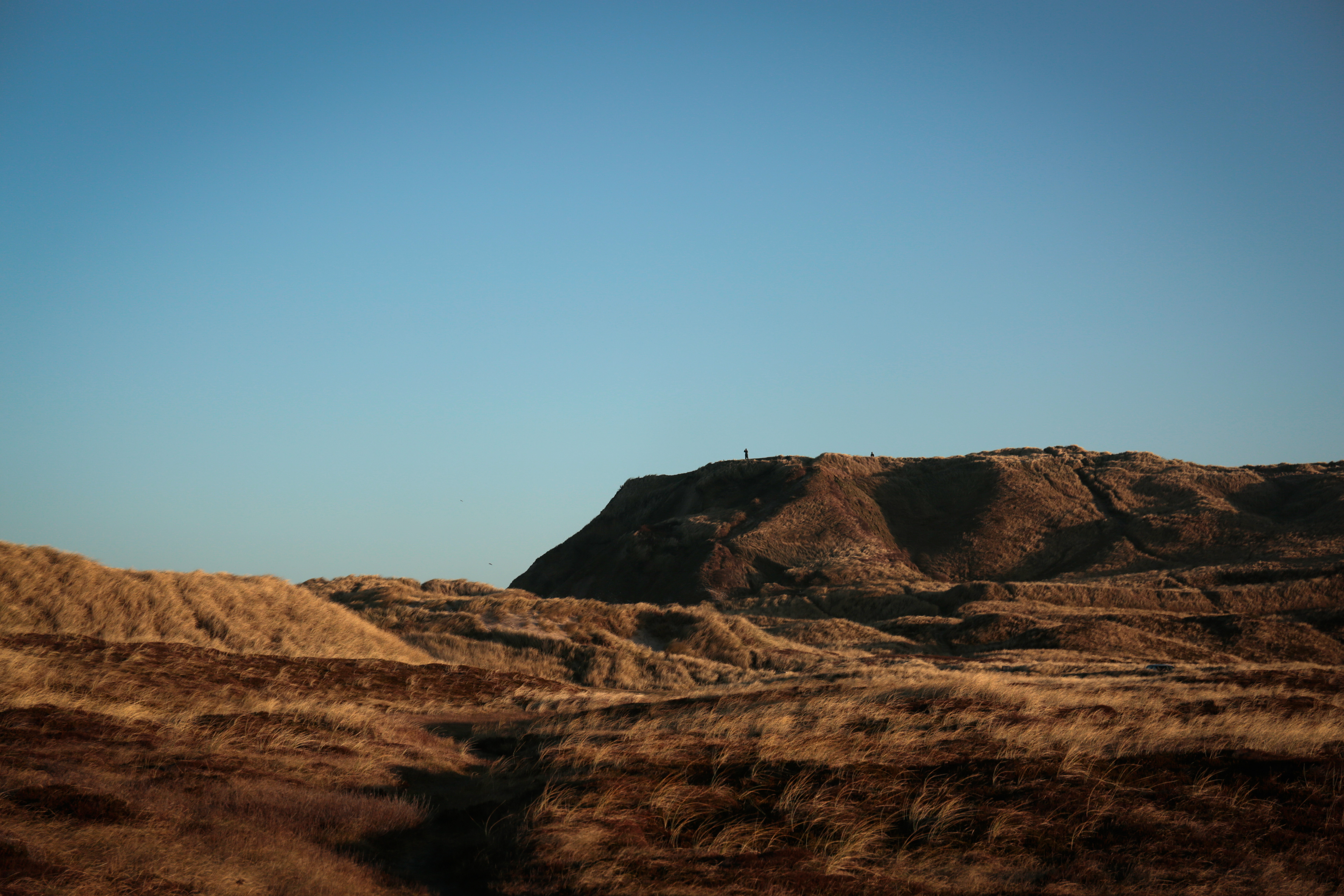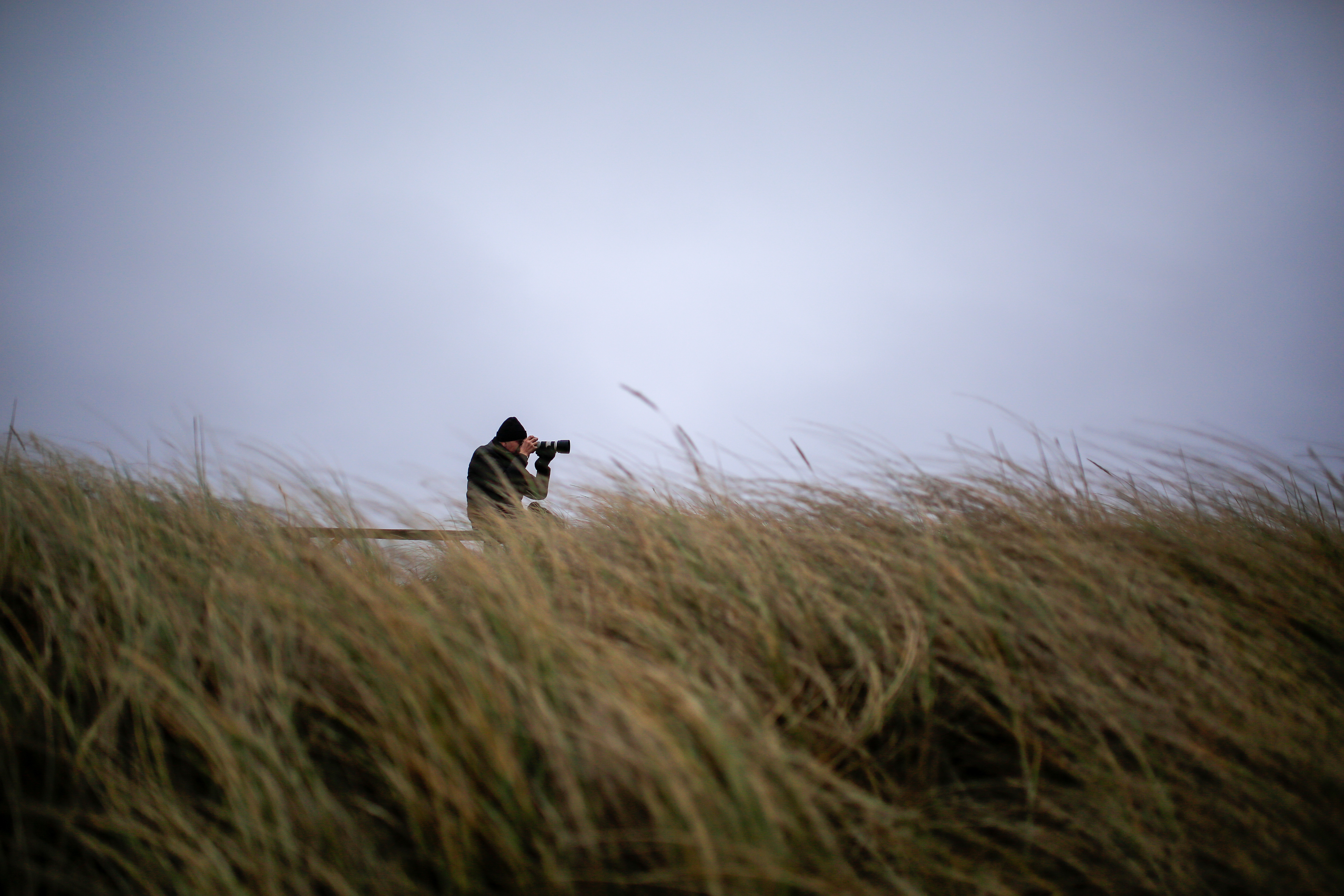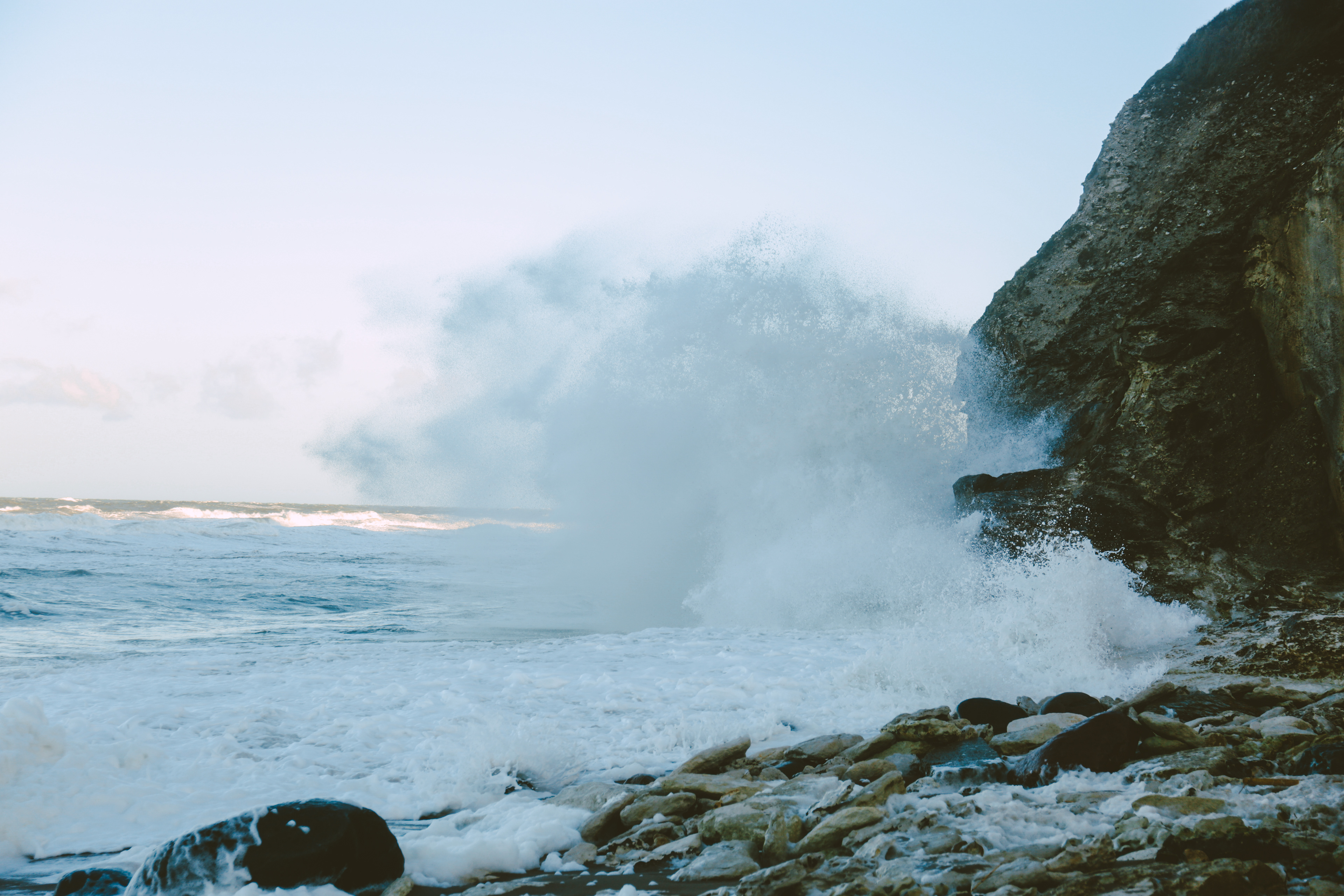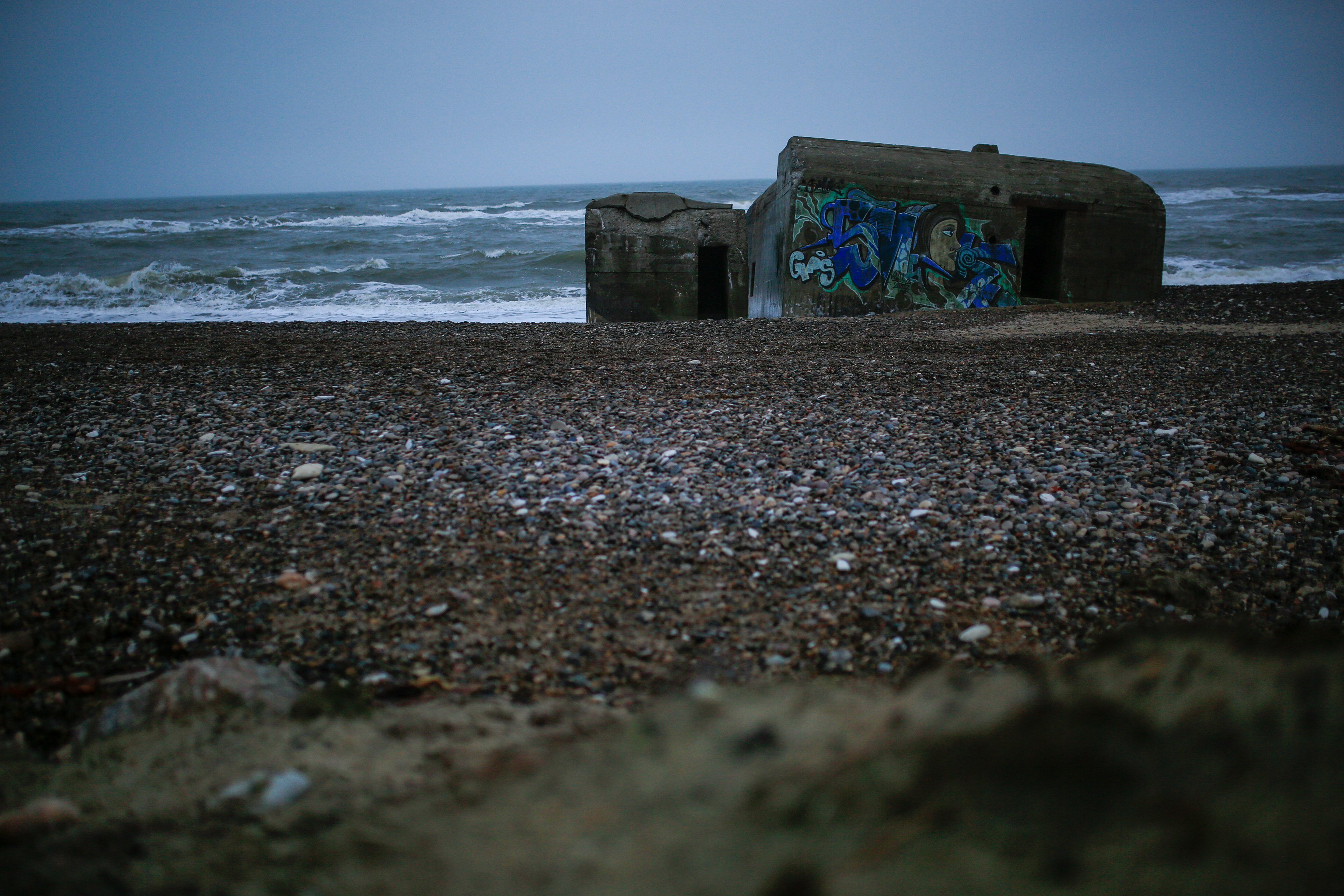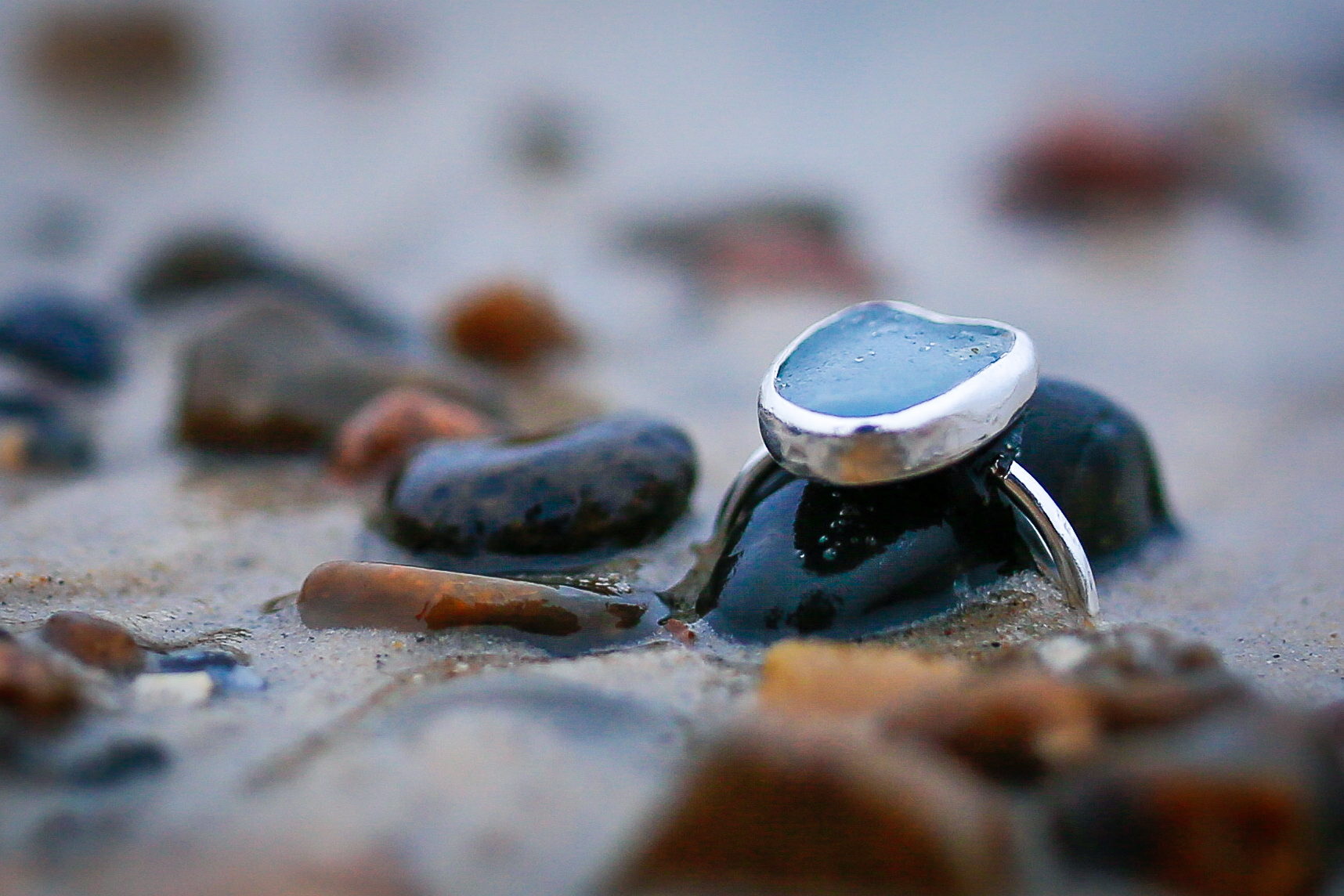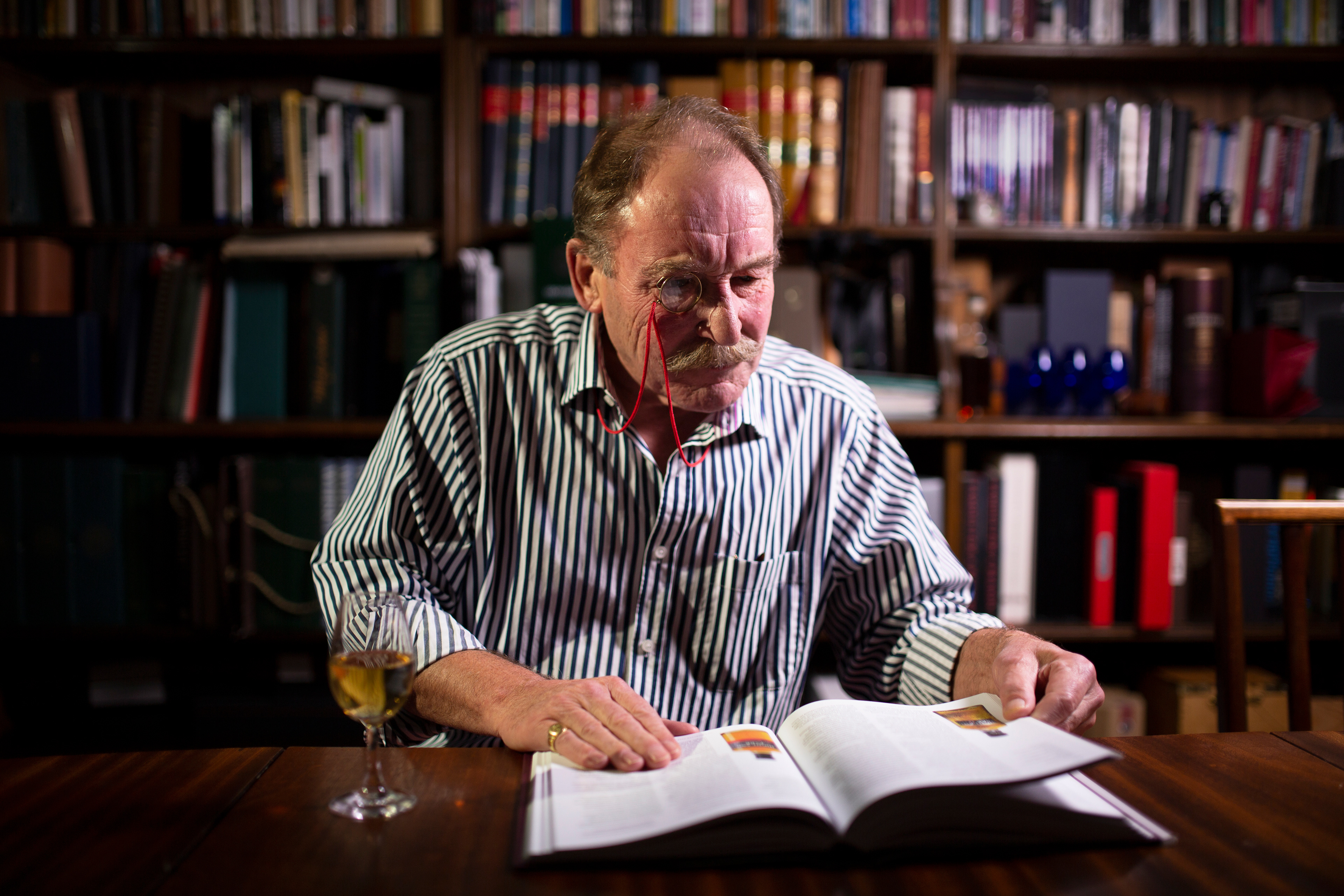 11th DEC 2019 - Charles MacLean 
I had the great pleasure of meeting the extraordinary 
Charles MacLean
 earlier this week.  I was there with
Guy
and Jim as they were recording an interview with Charles and then I got to take Charles's portrait. When you have a personality like this in front of you it's more than important to get that across in the image. 
3rd DEC 2019 - Stephen Finch's workshop
Creating anything with your hands is one the most satisfying things you can do....in my humble opinion! 
So when Stephen asked me to come round to his workshop to take a "portrait" of him, I saw the opportunity to be creative with lighting and depths of field. He didn't want the usual thing, a picture of him (a pose with an awkward smile) but more of him in his workshop. And he wanted it in black and white!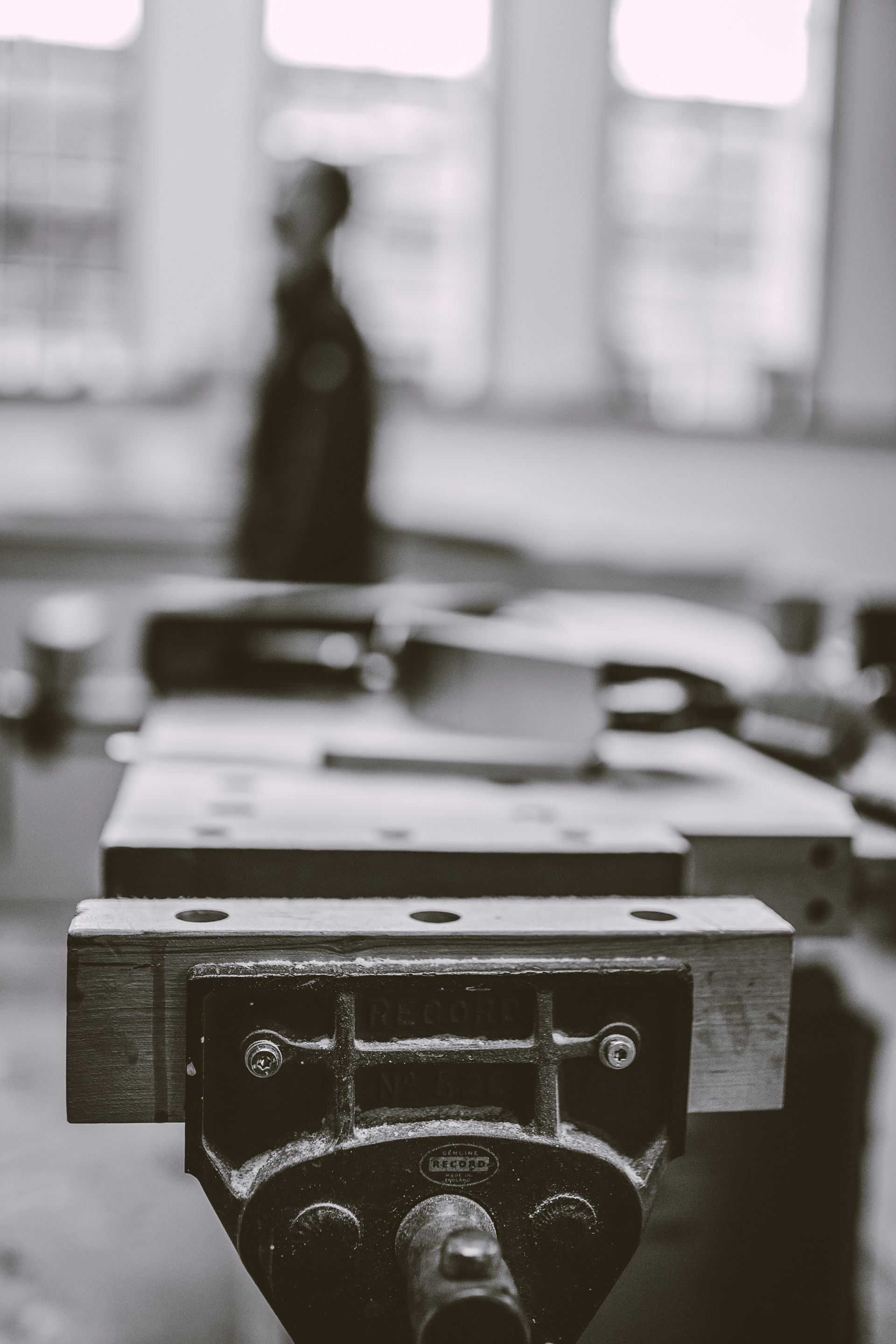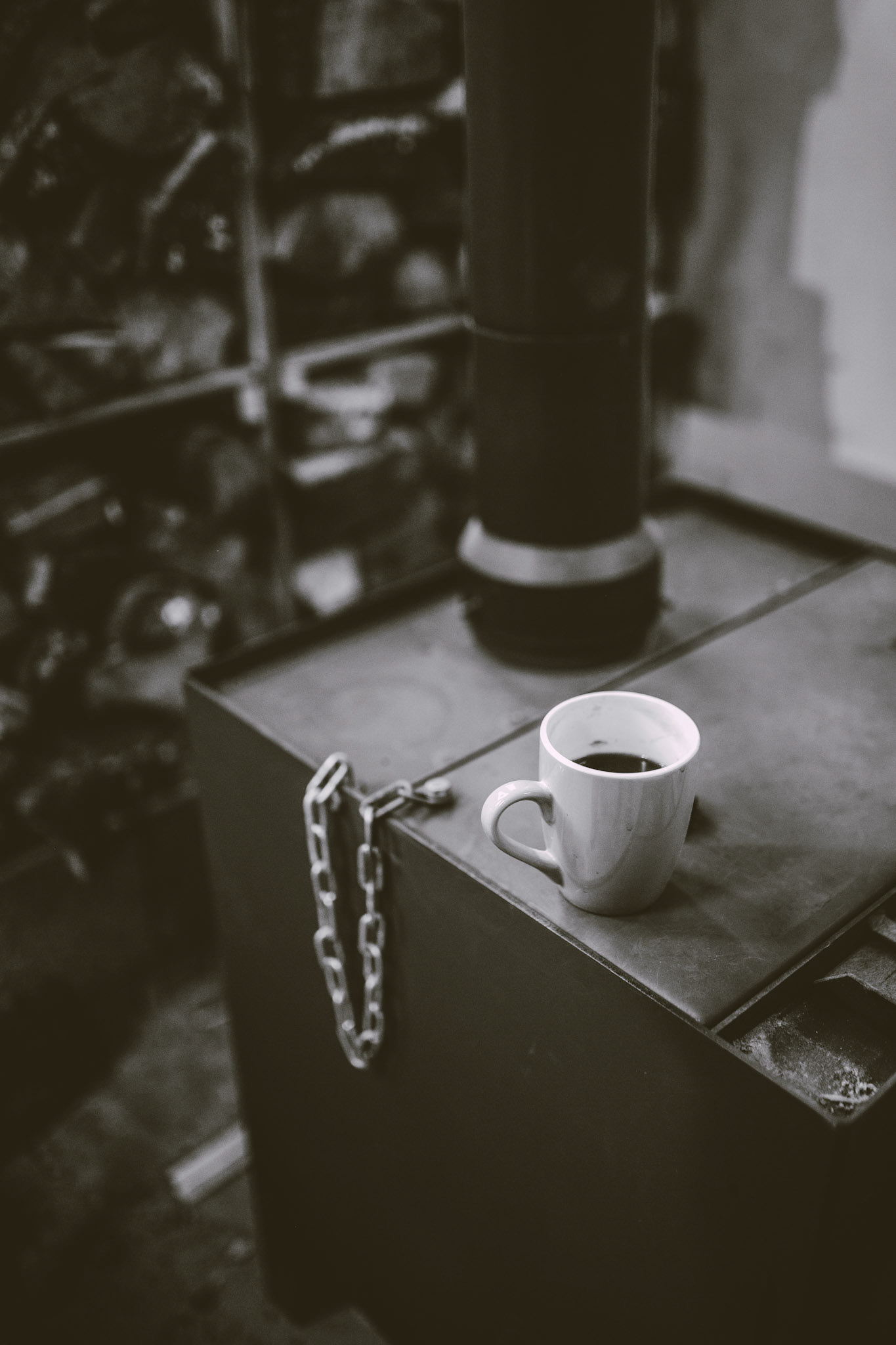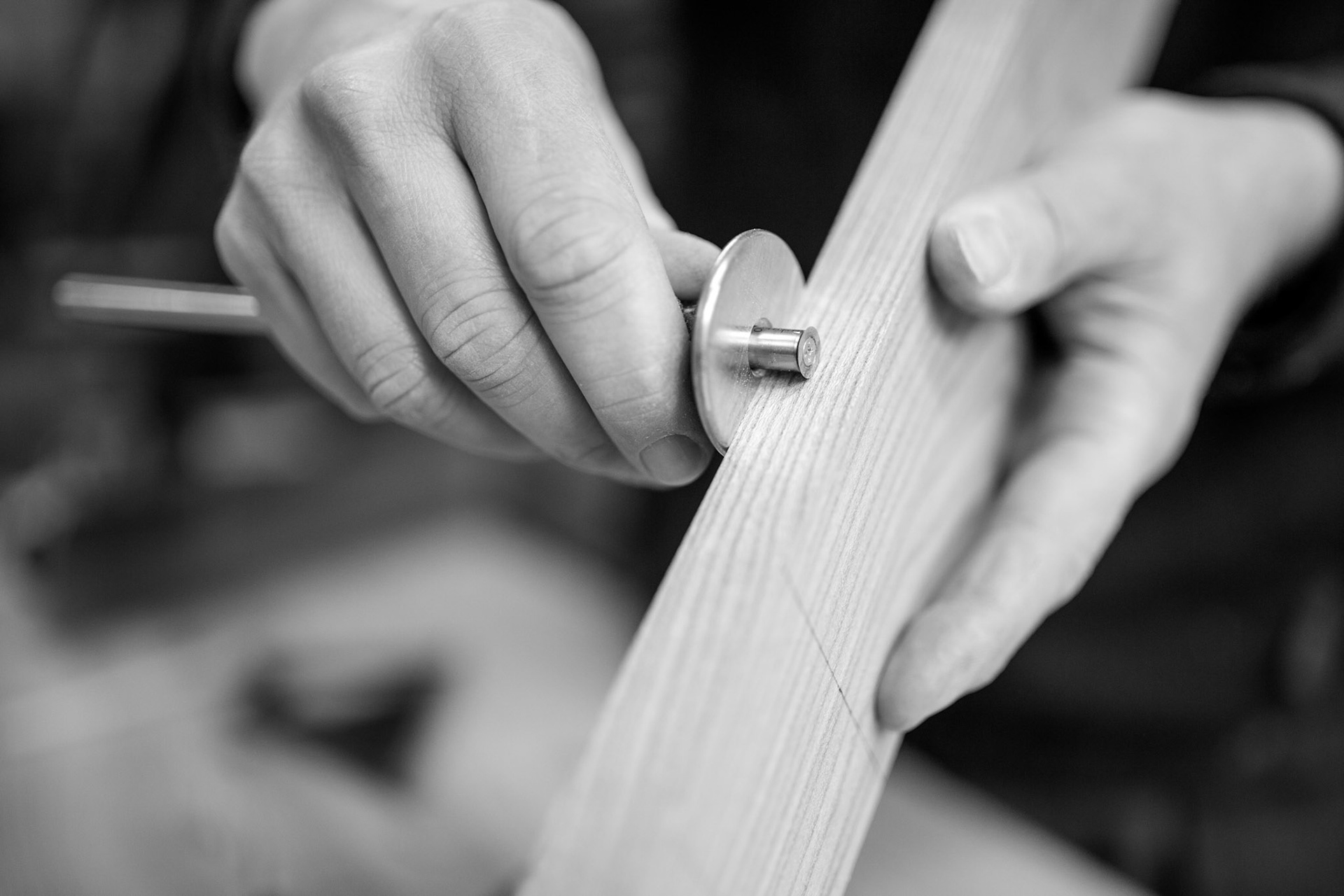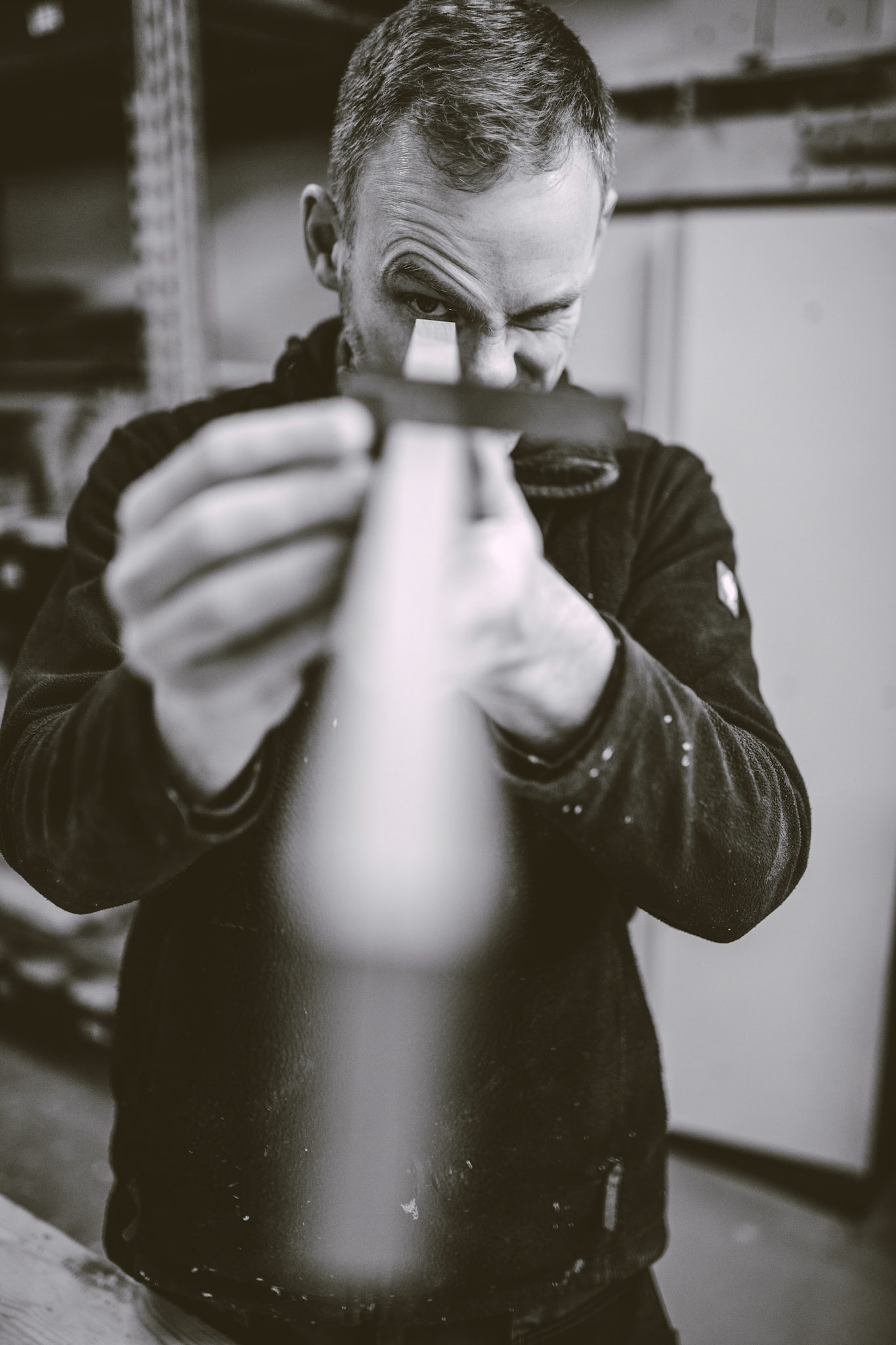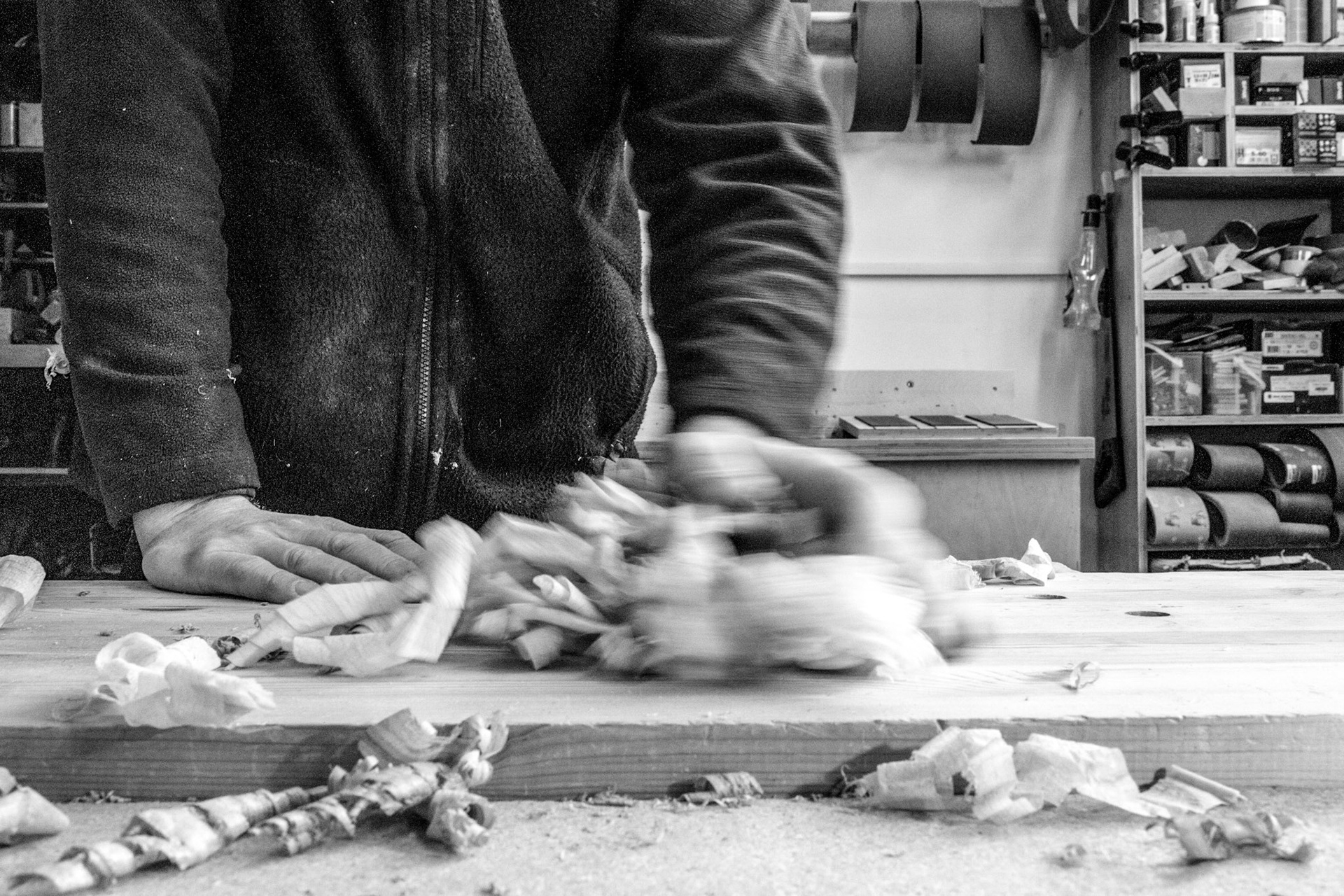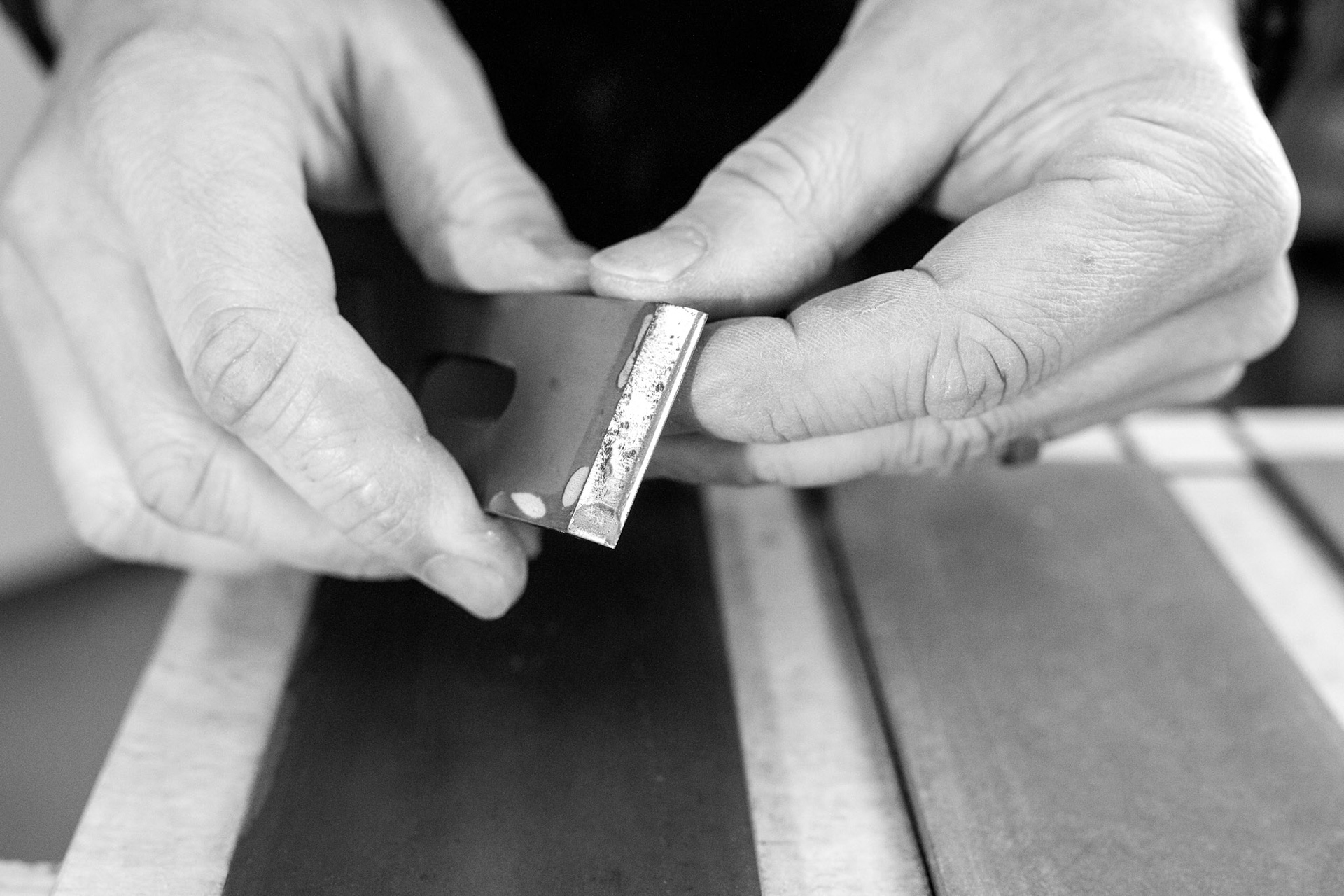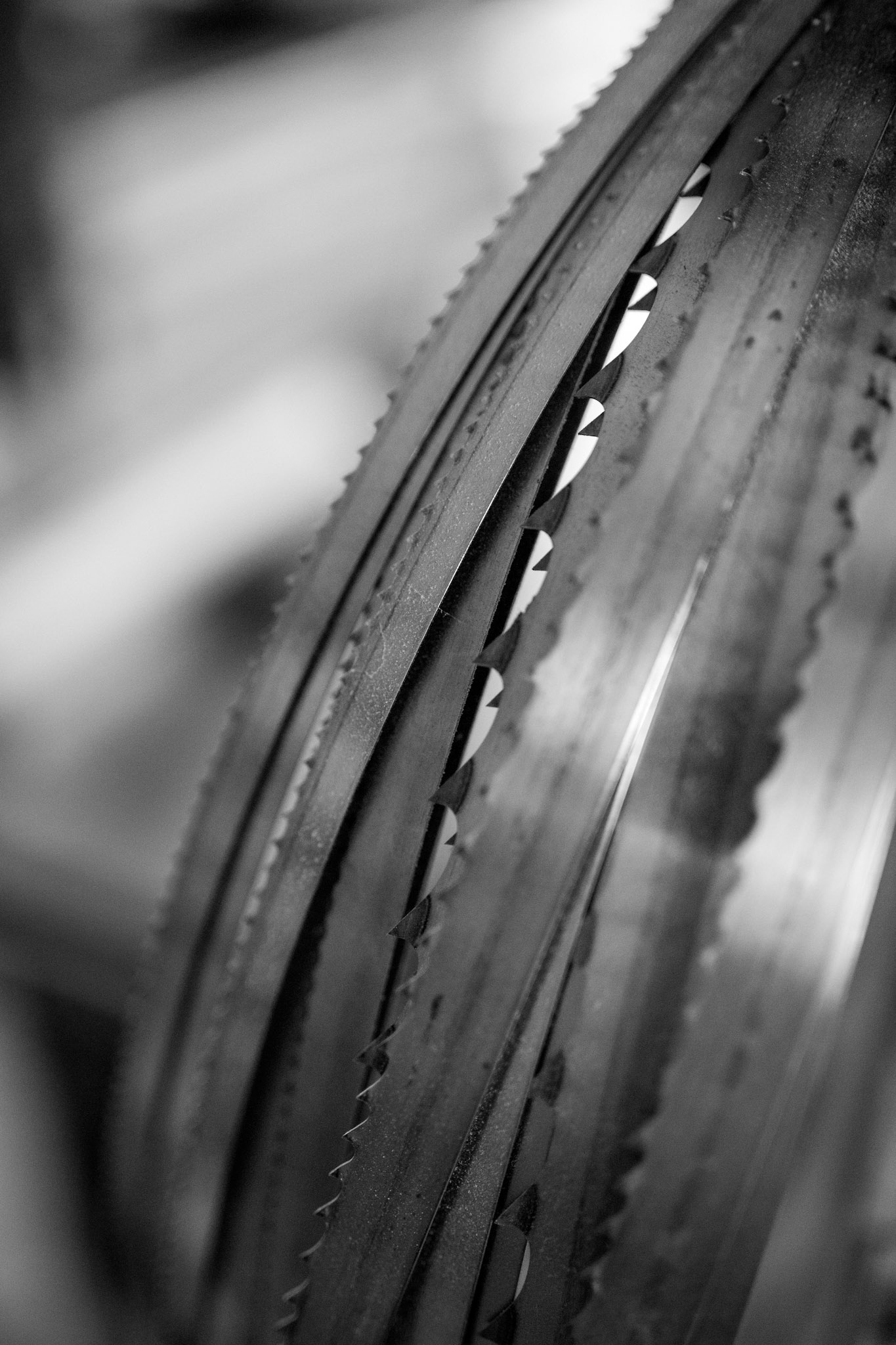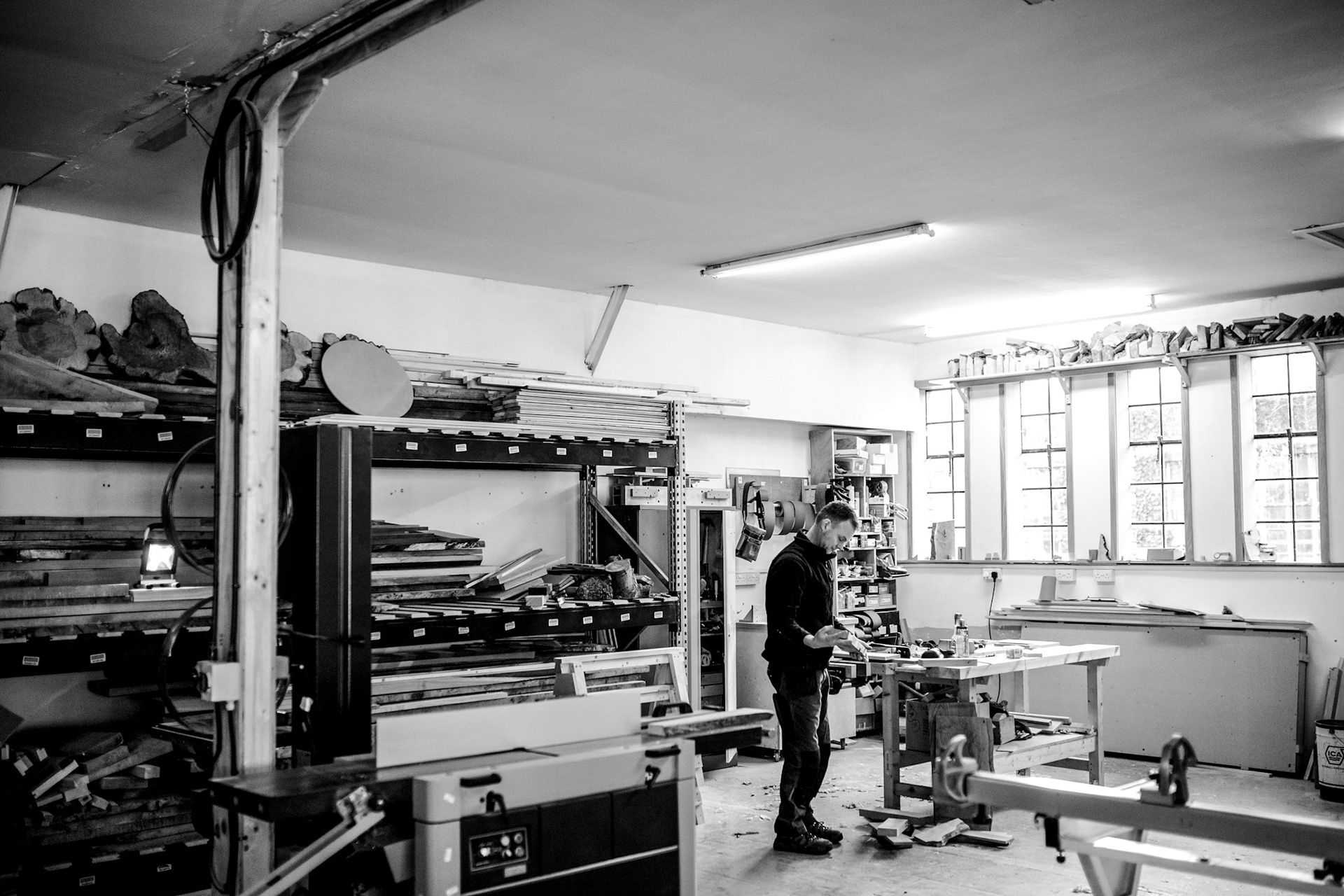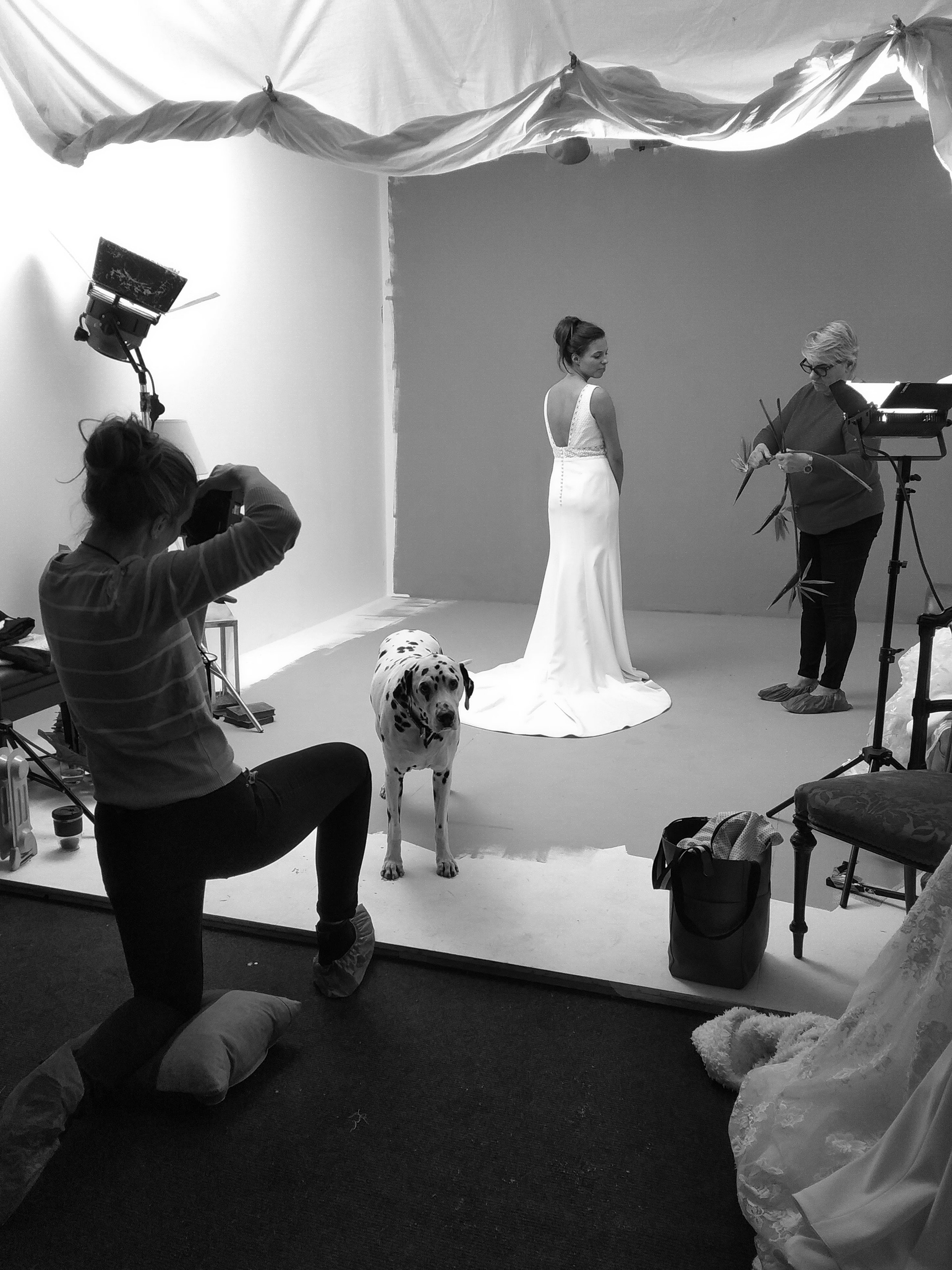 2nd DEC 2019 - La Novia, MY STUDIO
Liliana and I have worked together for a few years now and there is never a dull moment.
This is from our shoot in the studio last week. For this shoot, since wedding dresses are usually a light colour, the studio had a make-over! A warm grey colour was applied to the back wall and floor, showing the dresses of beautifully. 
Sometimes less is more! But it's good to have the creative chat and try different versions till you decide on the final choice. It's fab to see the studio 'earn it's keep' as they say.
....and there is always room for Oscar the Dalmatian :)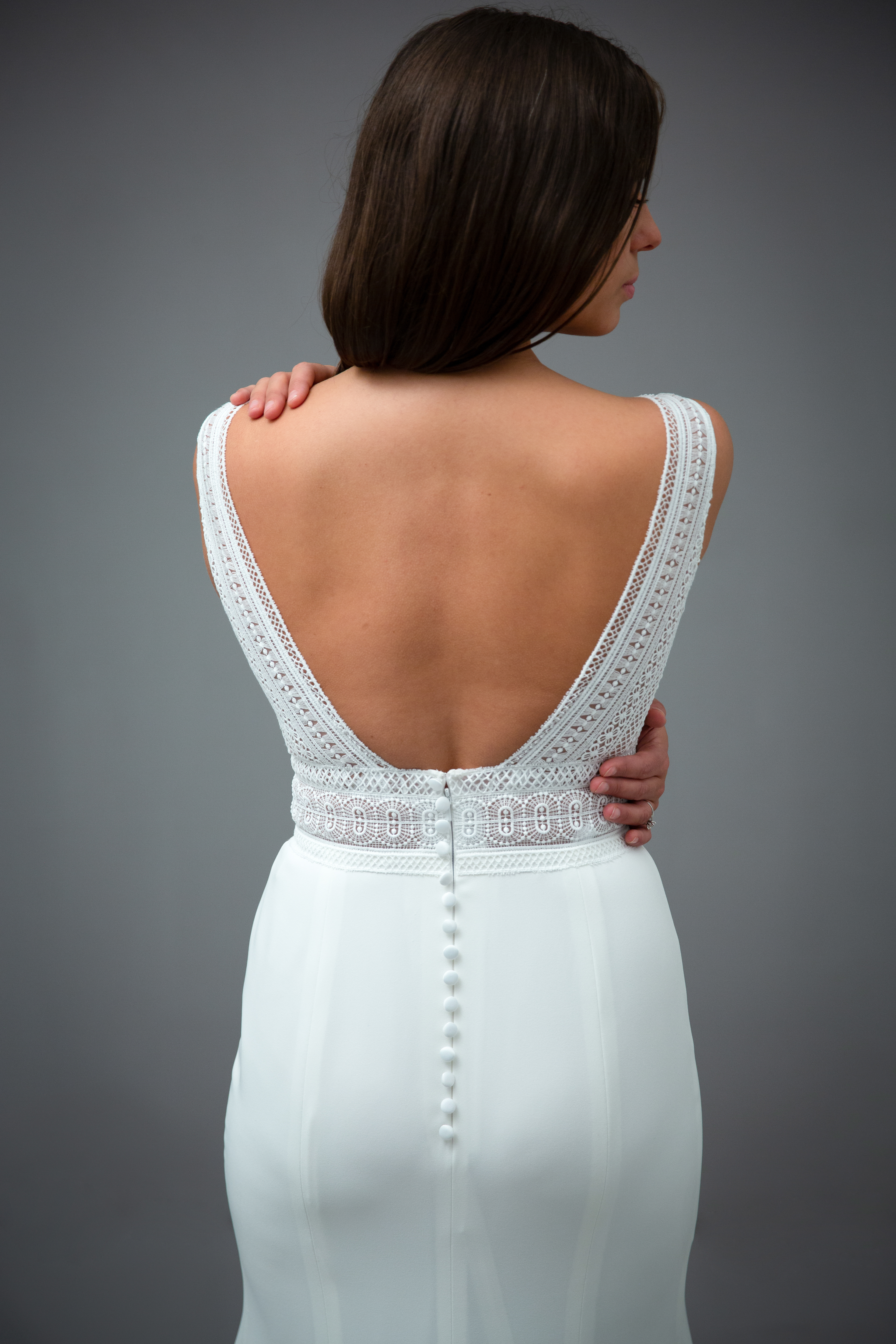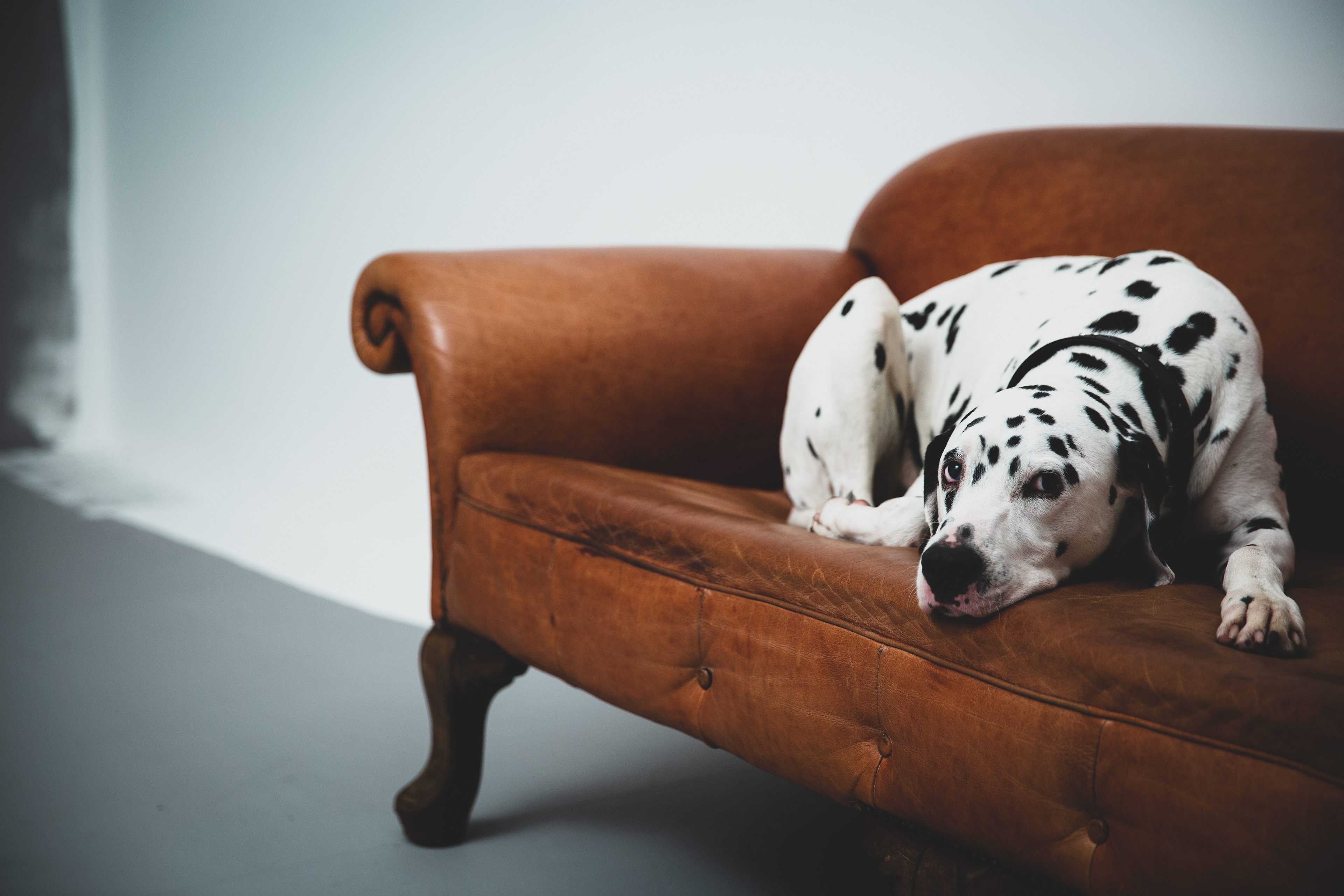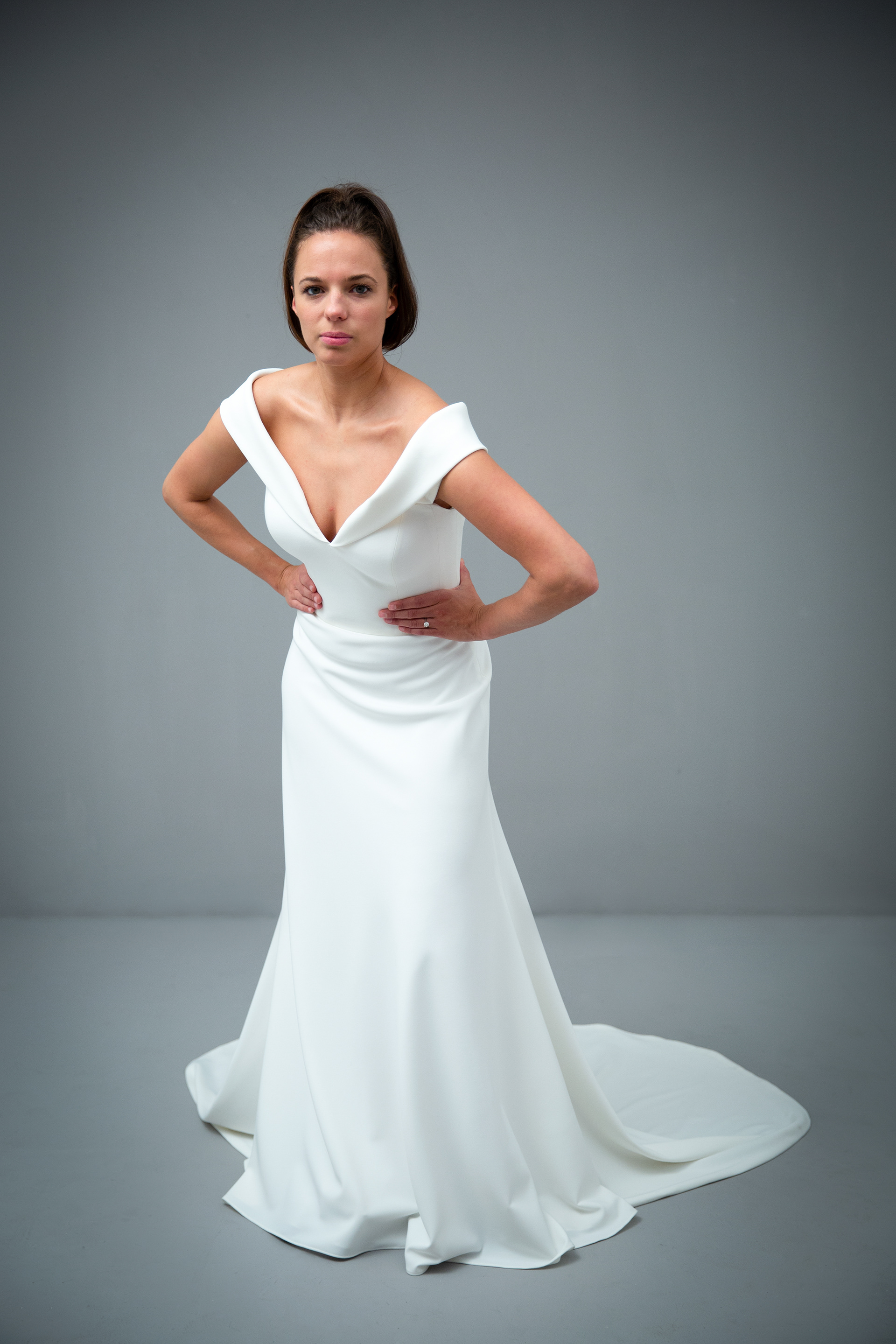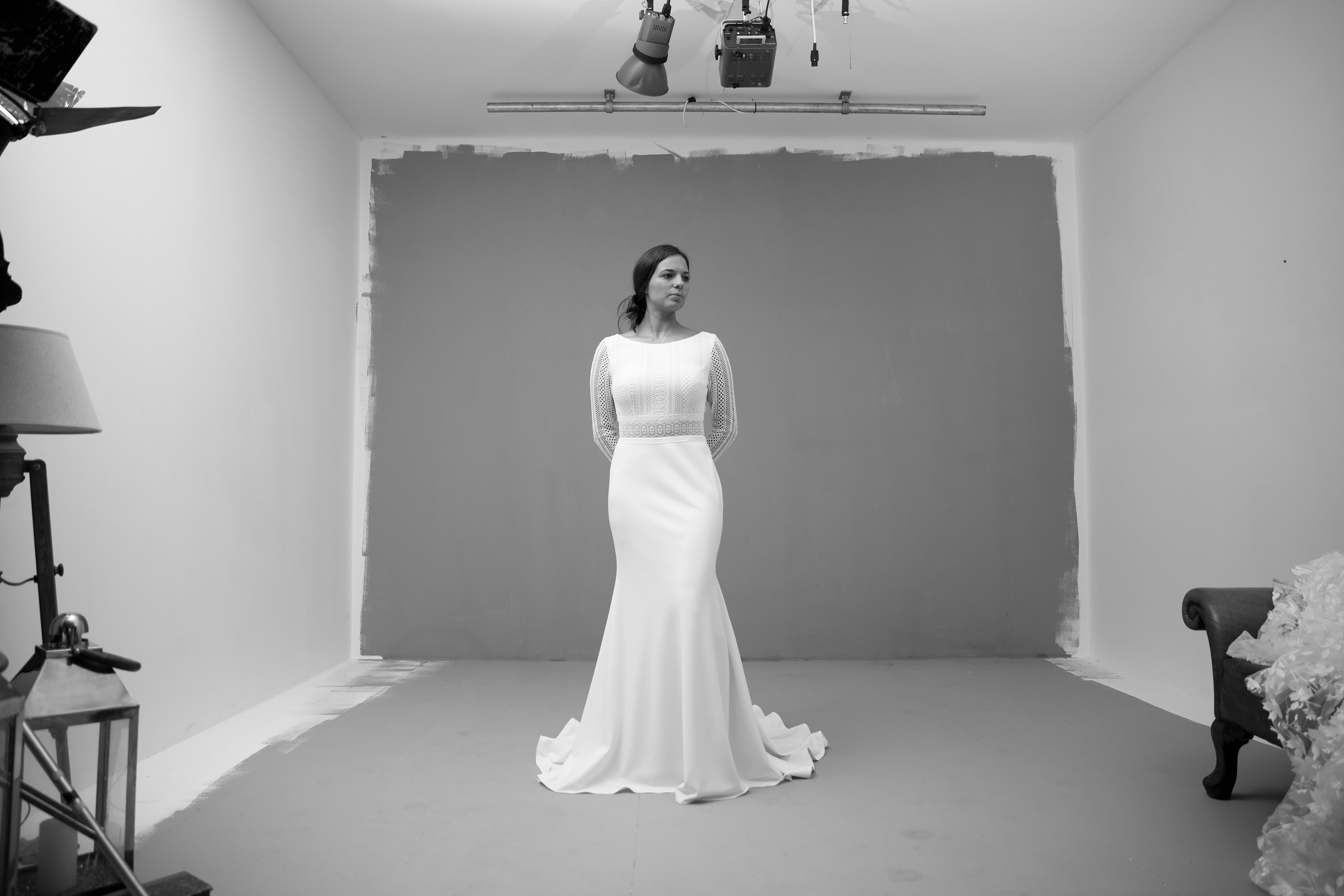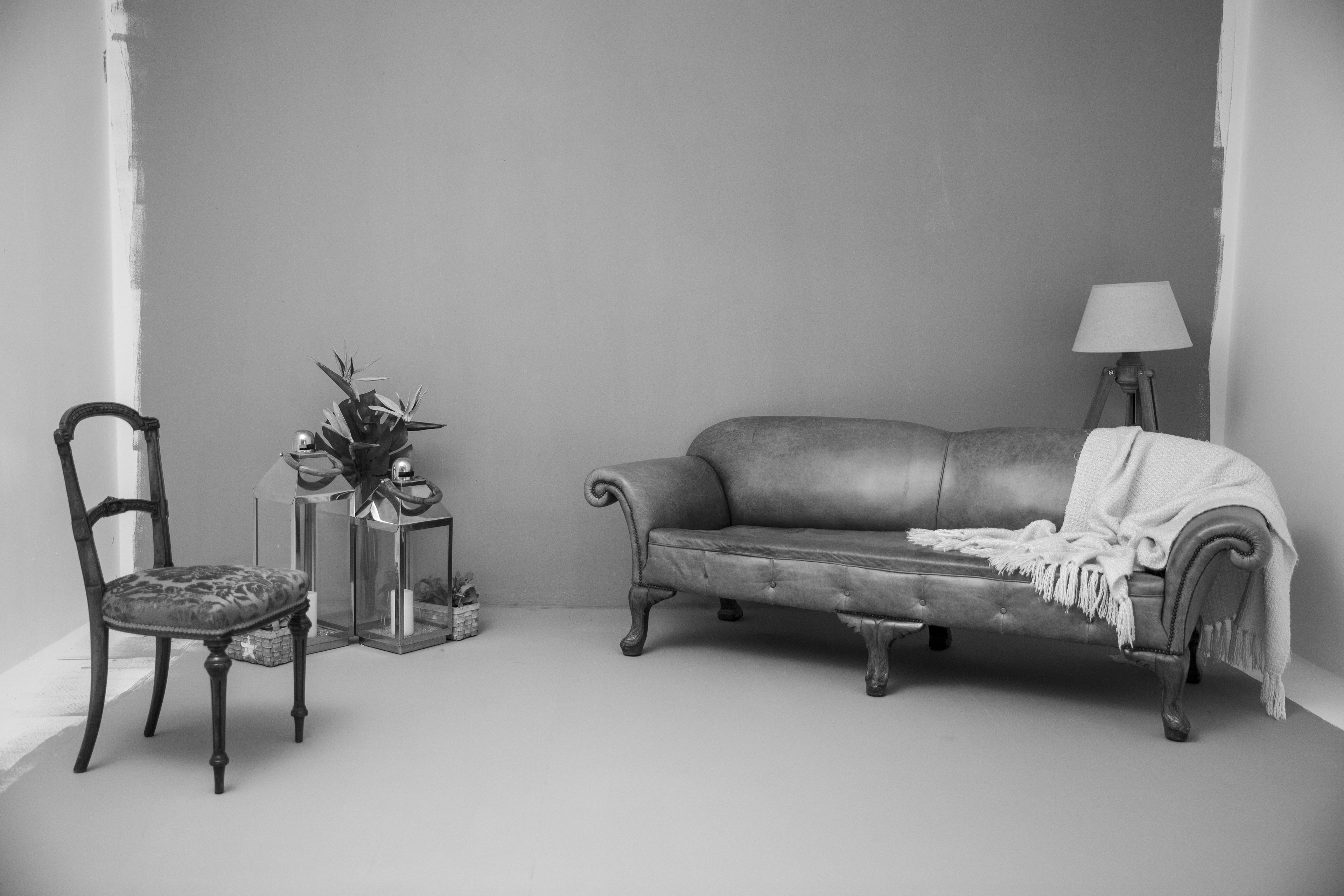 8th NOV 2019 - BEN HART, GLASGOW
So a couple of weeks ago I have the pleasure of taking a few pictures of Ben Hart. The magician who was, In 2007  awarded the "Young Magician Of The Year" award by The Magic Circle) No less!
Working along side B4 Films, it was a case of not getting too much in the way :) but still get the shoots we needed. A nice way to spend a few hours.
Again it is hard to choose a favourite so here is a couple and there will be a couple more in my portrait folder. 
Enjoy!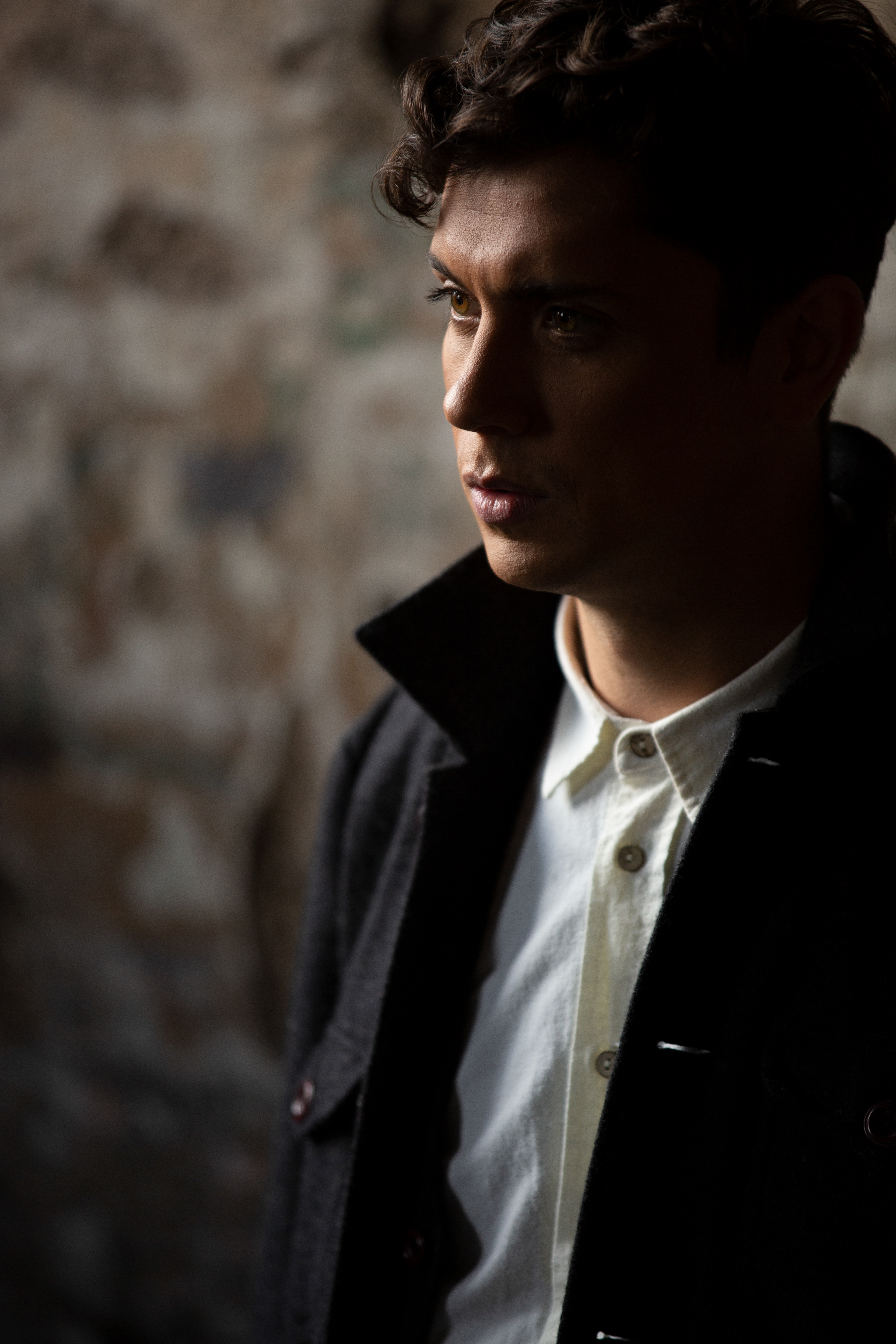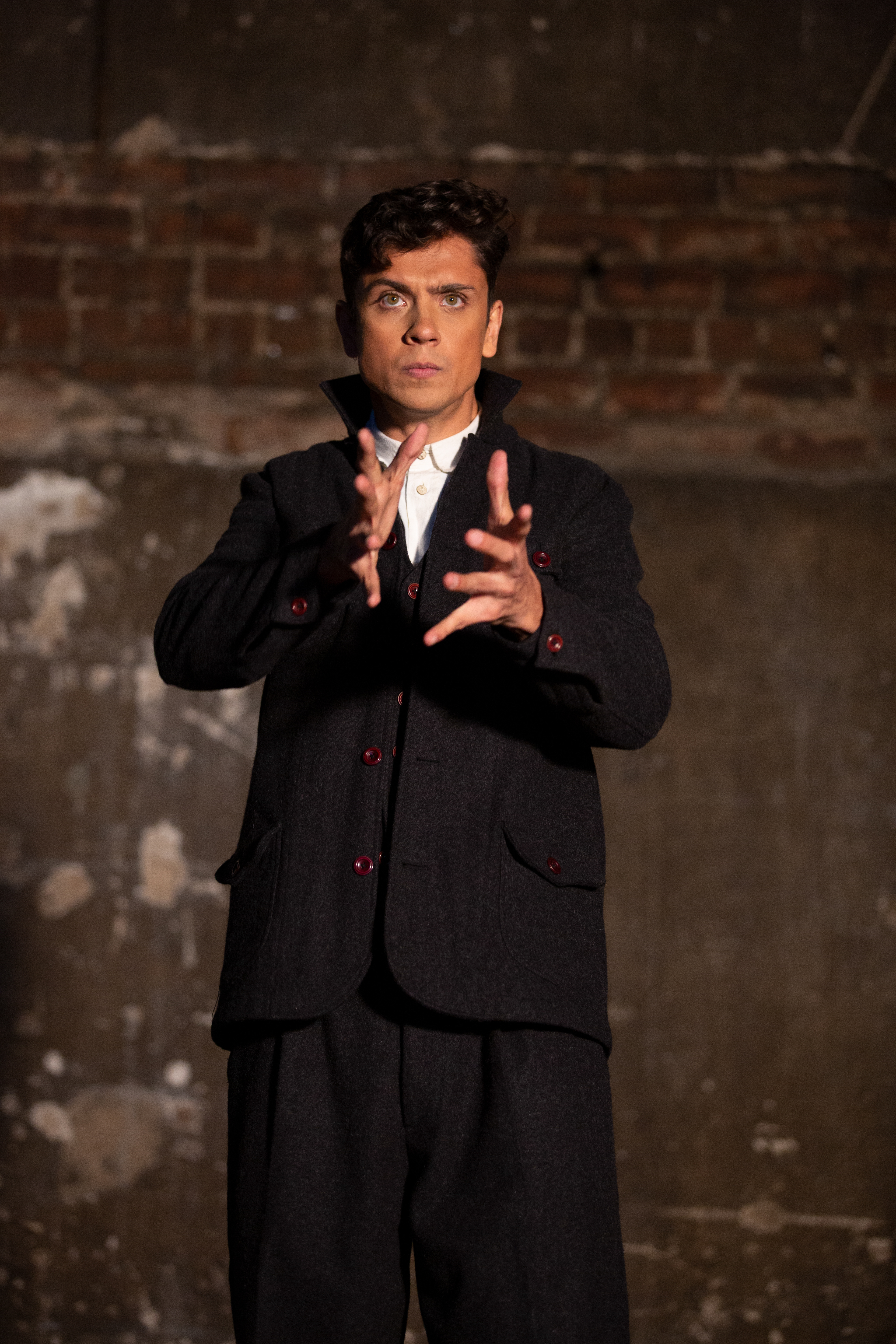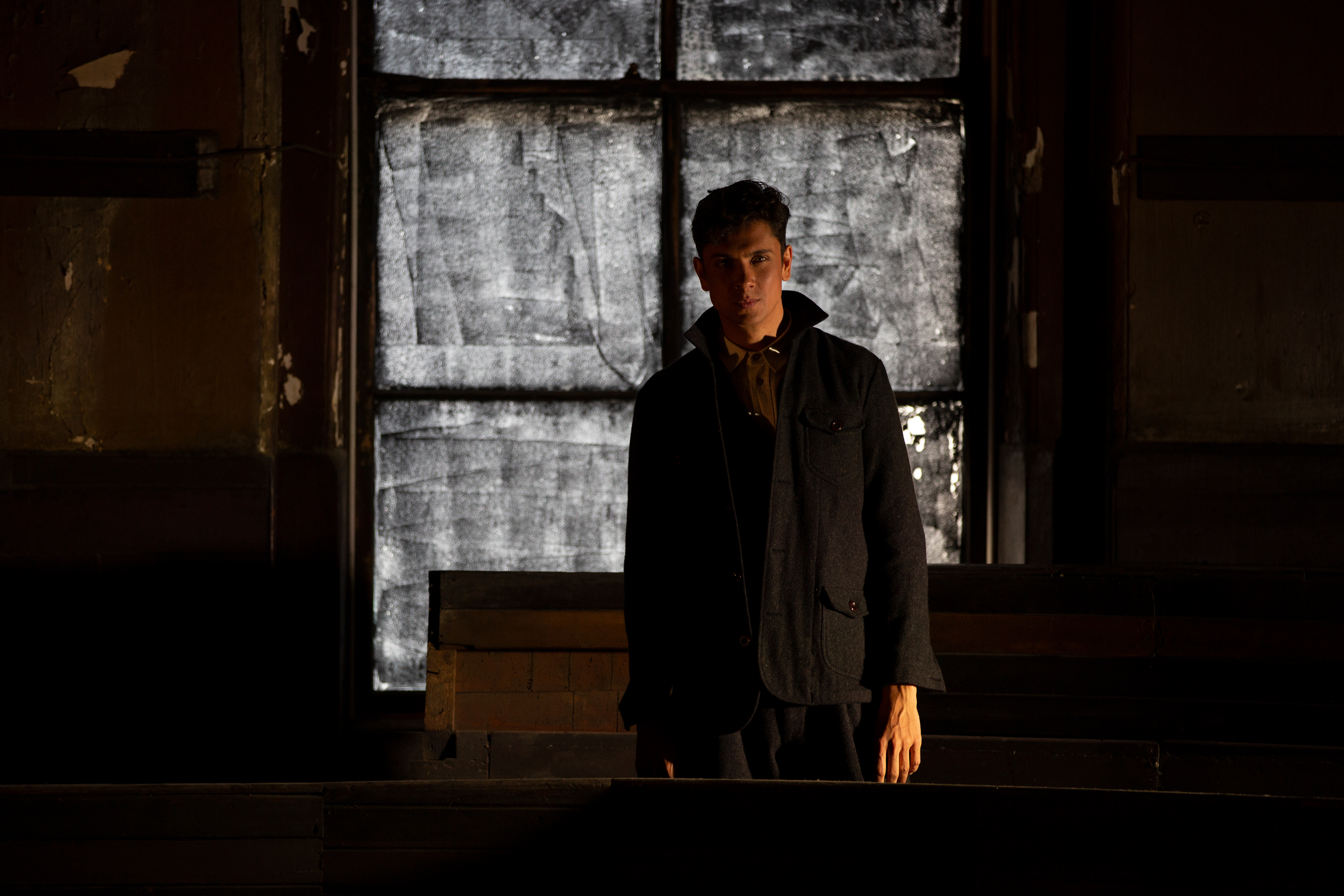 12th June 2019 - A trip home to Denmark 
Last month I took  a trip home to celebrate my parents golden wedding anniversary and to spend some time with the family. I know I am not alone when I say I will do ANYTHING for my family and although I have only picked a few to show you, I think you can still see why :)
Then there is also no denying that Denmark is a very beautiful place to live....Just look at that sunset and those juicy colours! So special!
It's been nice to take my camera and just take pictures, with room for a little bit of experimenting. Especially since I had company! Dad and I spend a whole day and evening talking cameras and kit. Priceless!  It was good.
I hope you'll enjoy this selection of images and thank you for the visit. 
​​​​​​​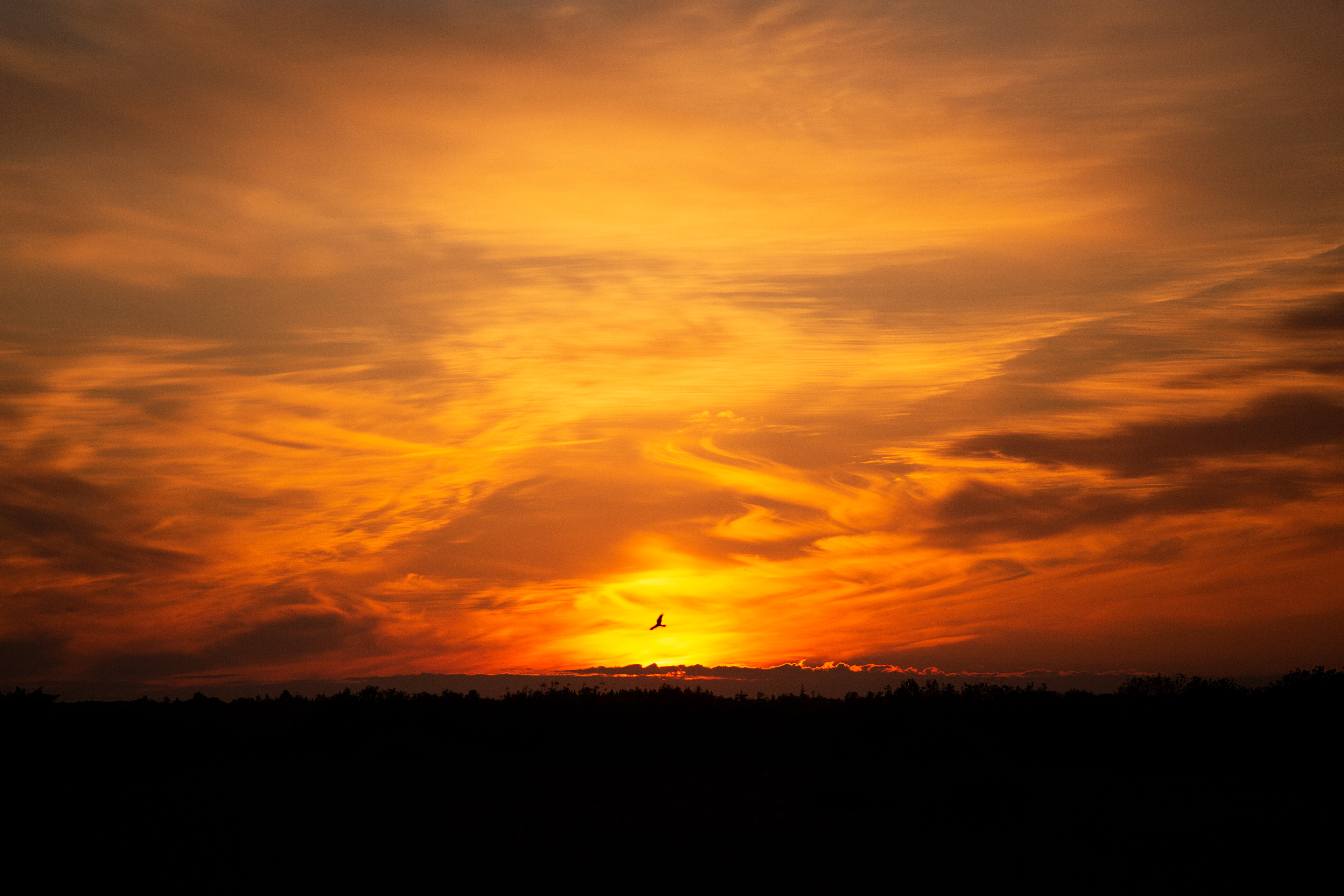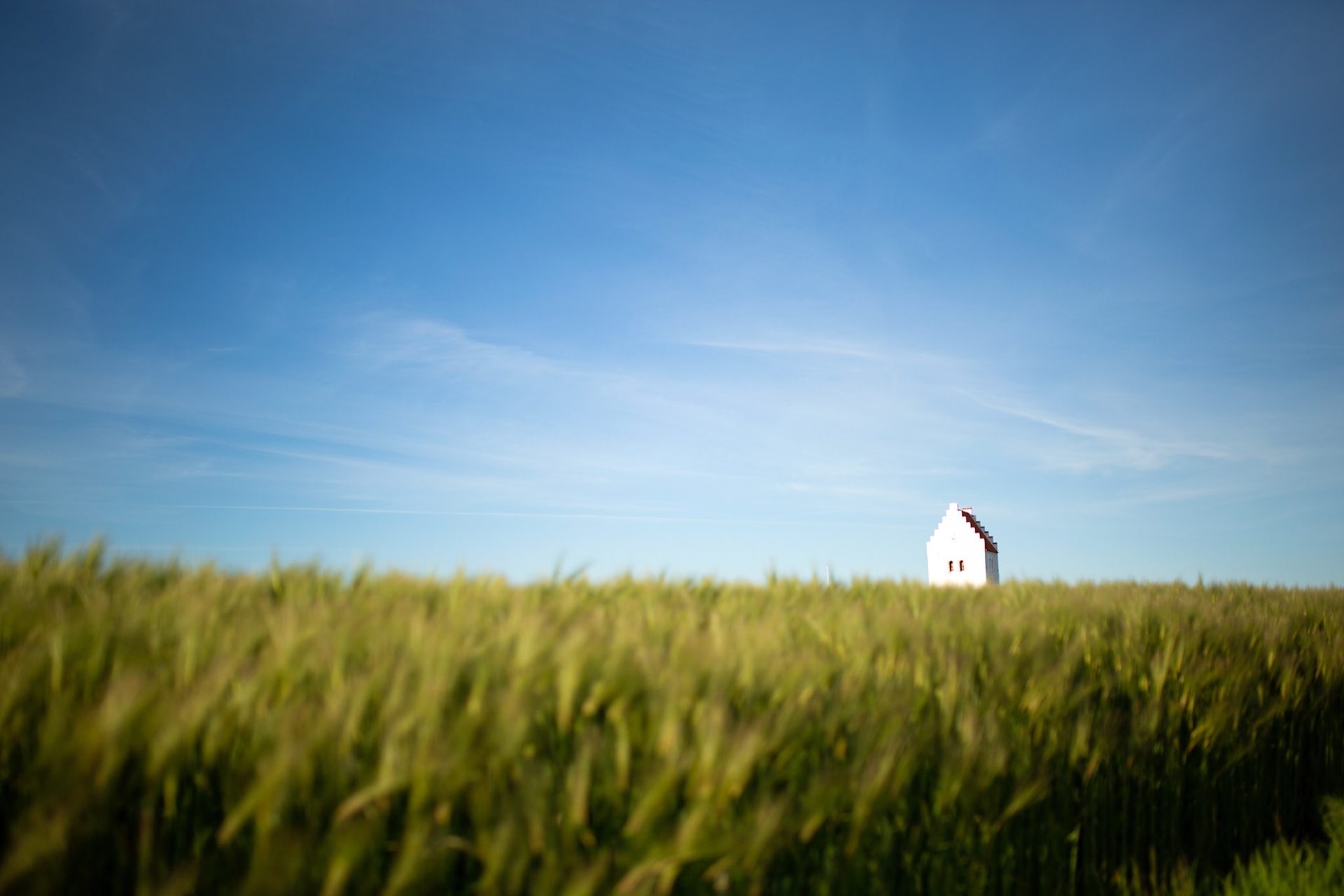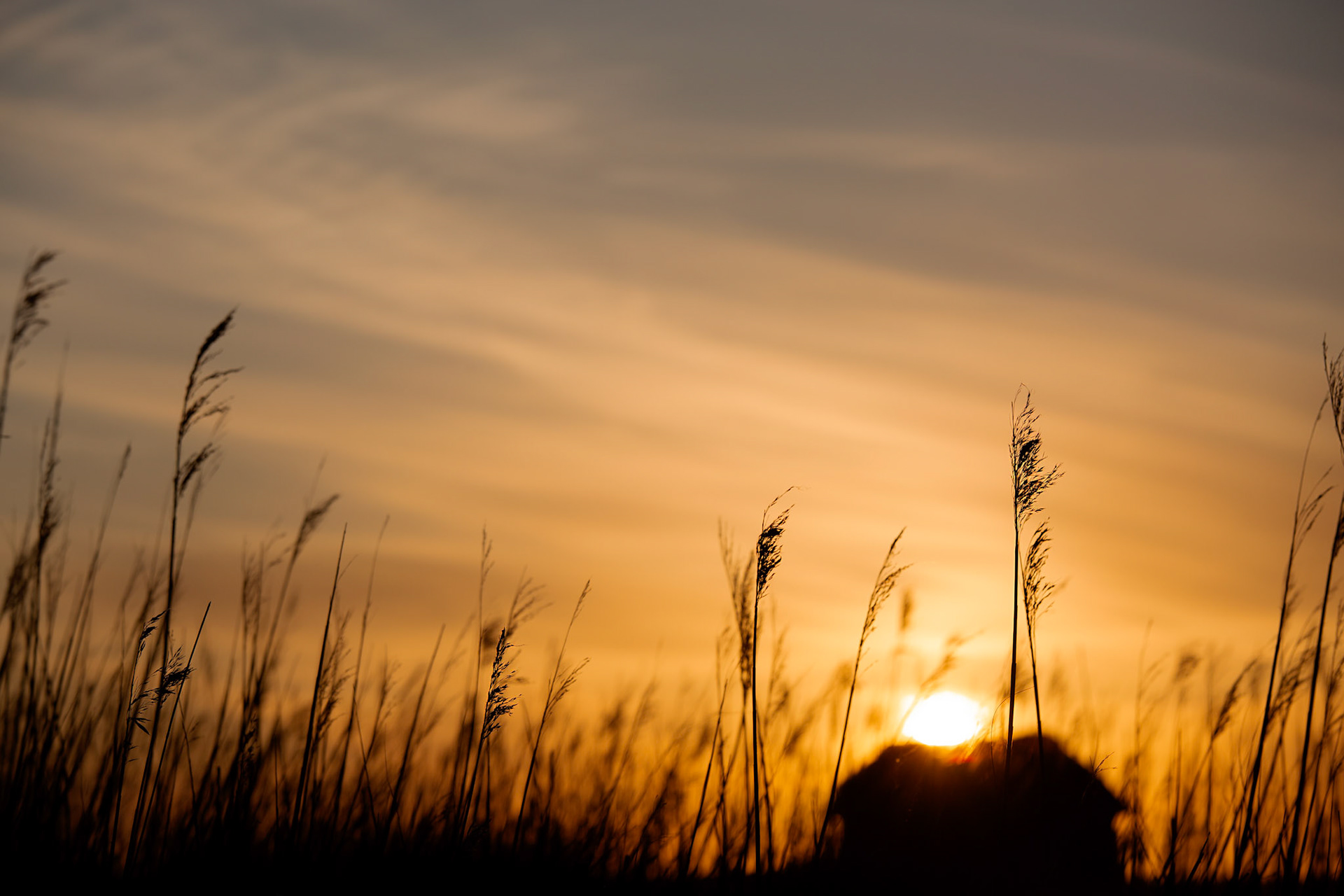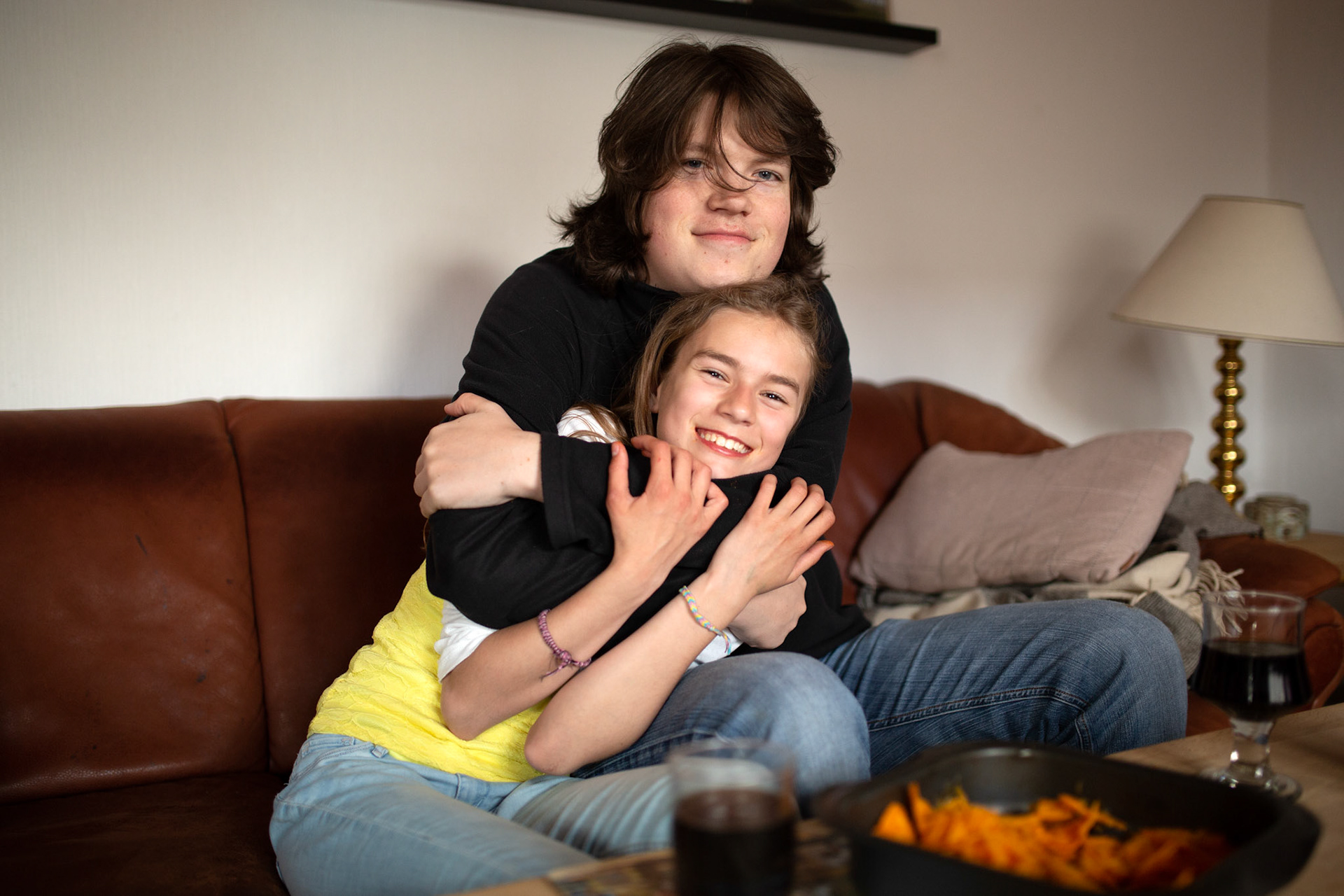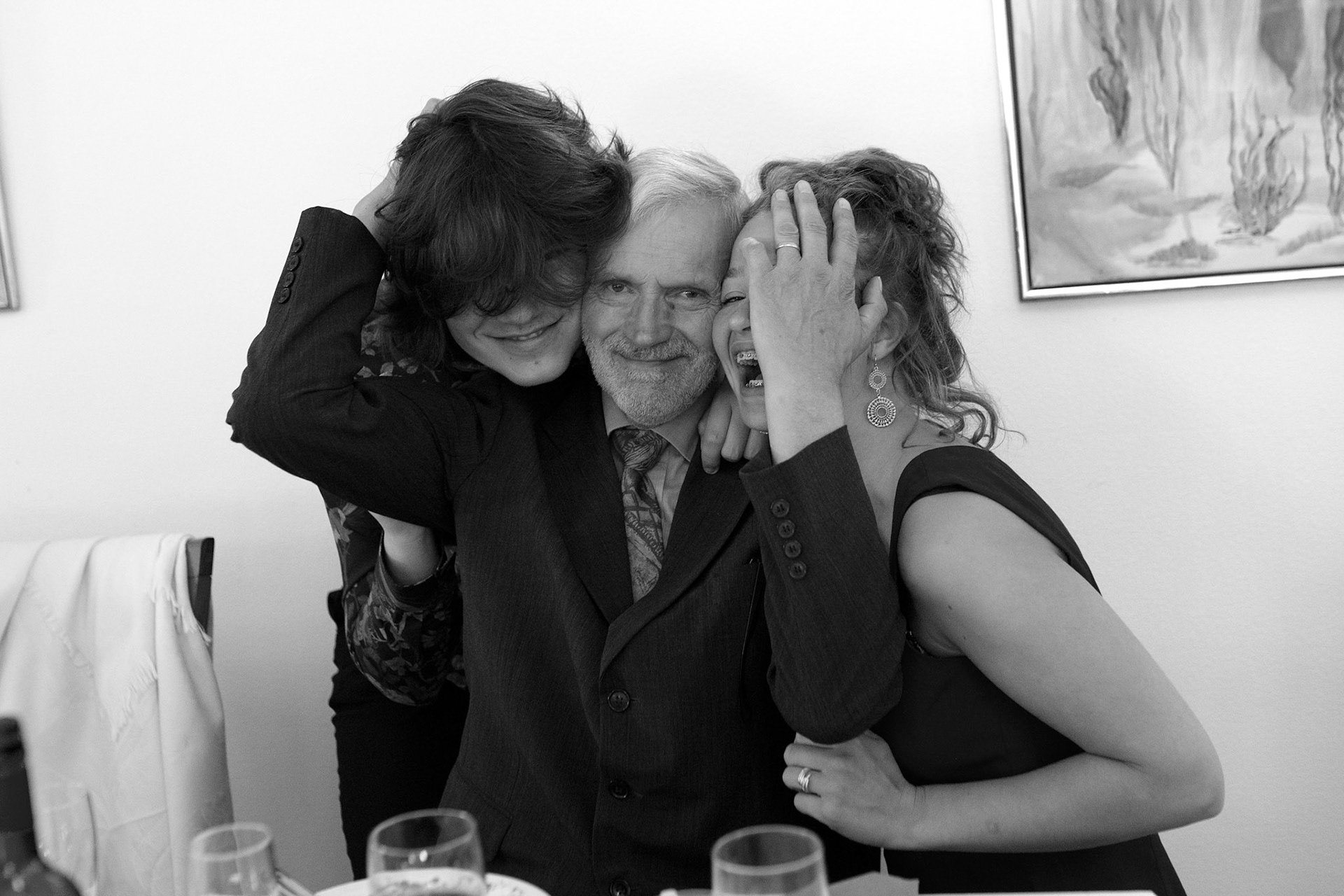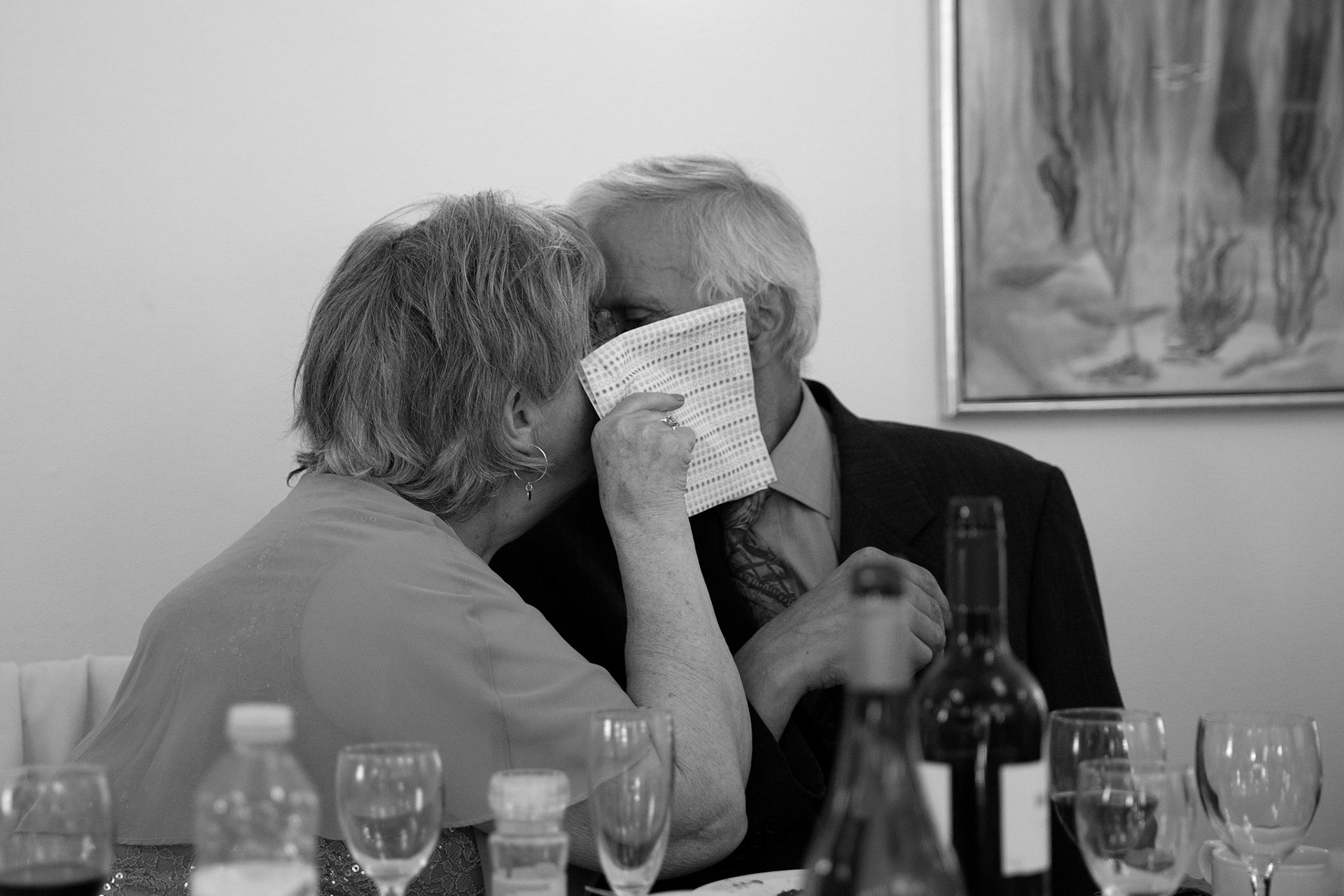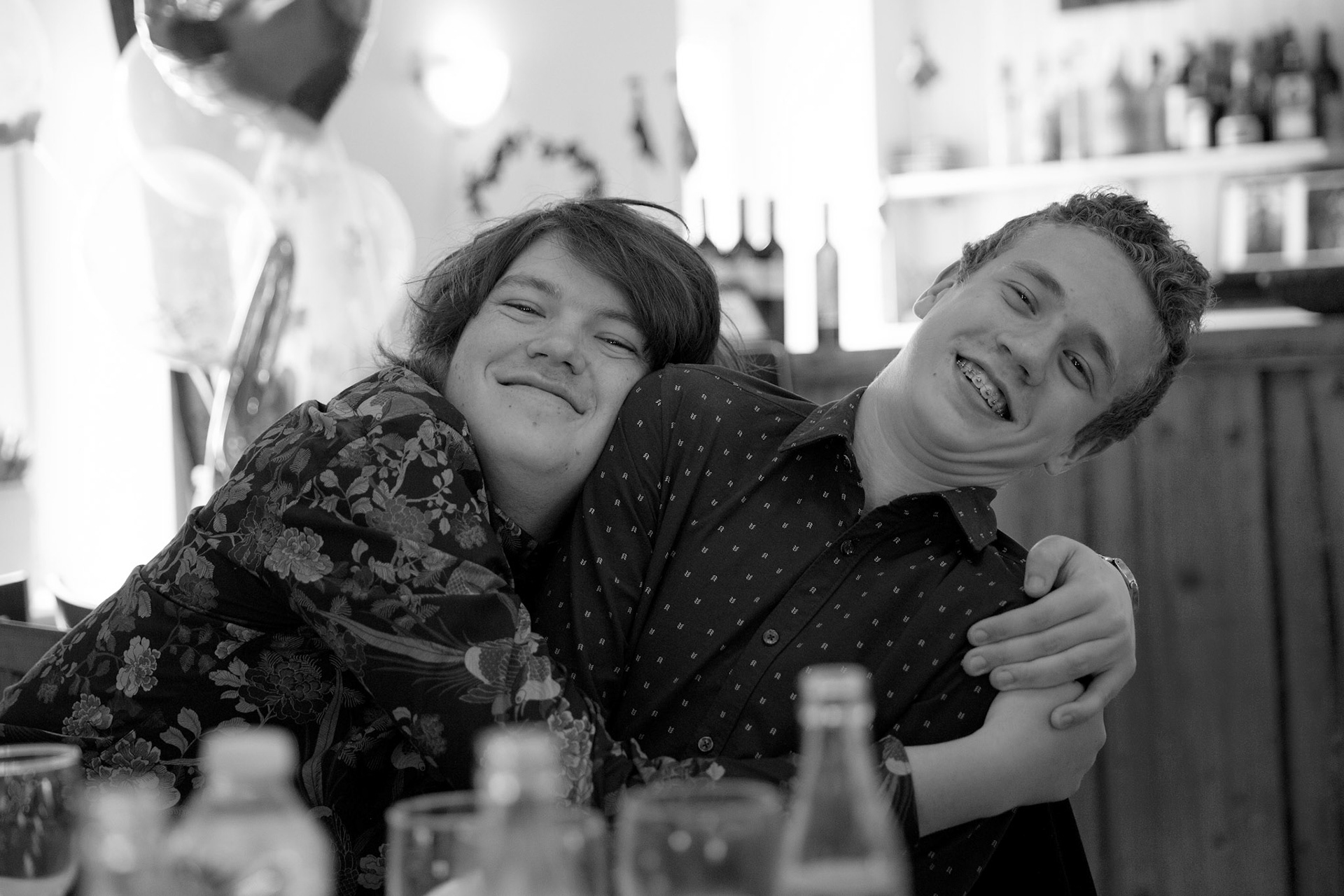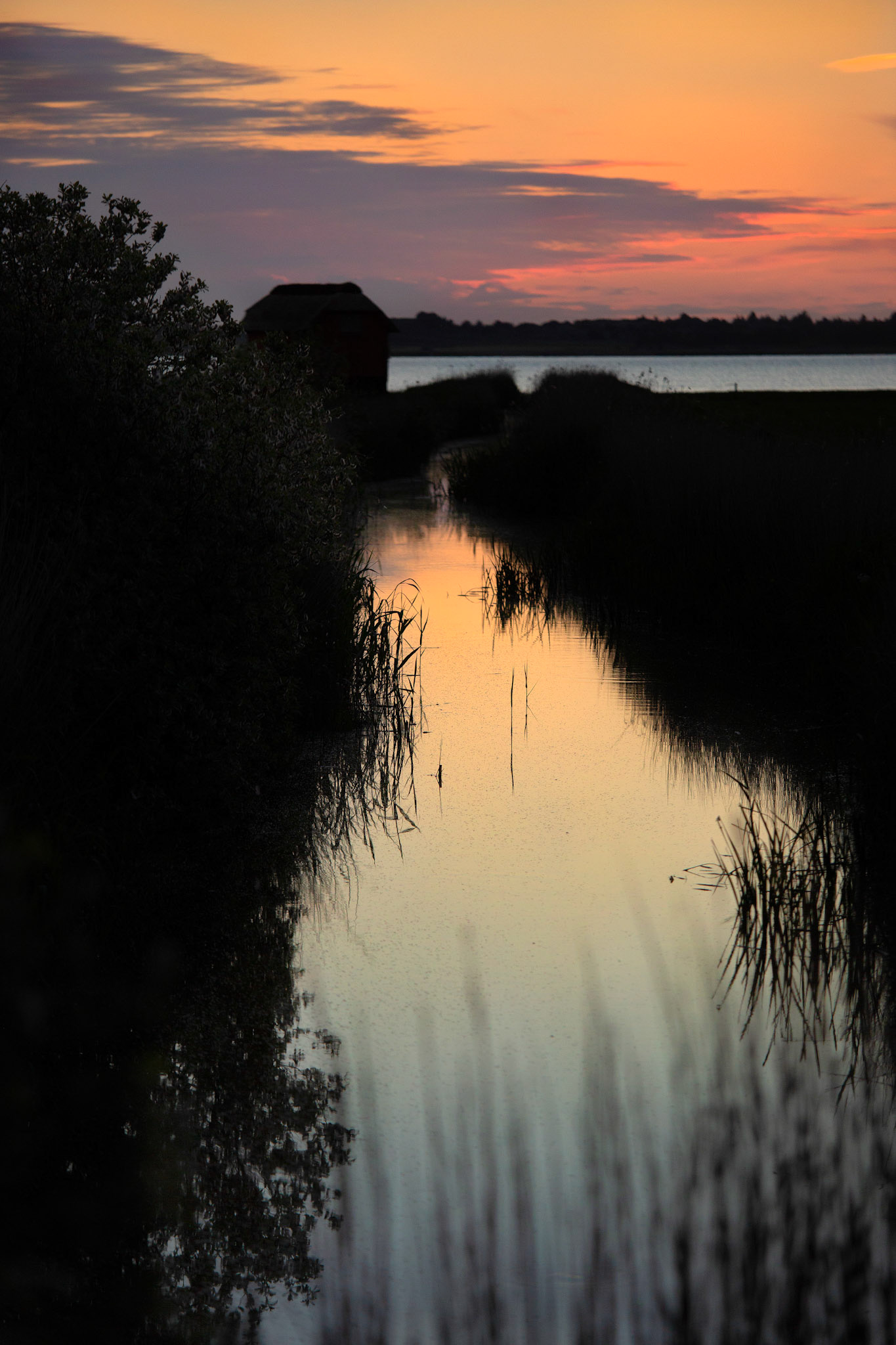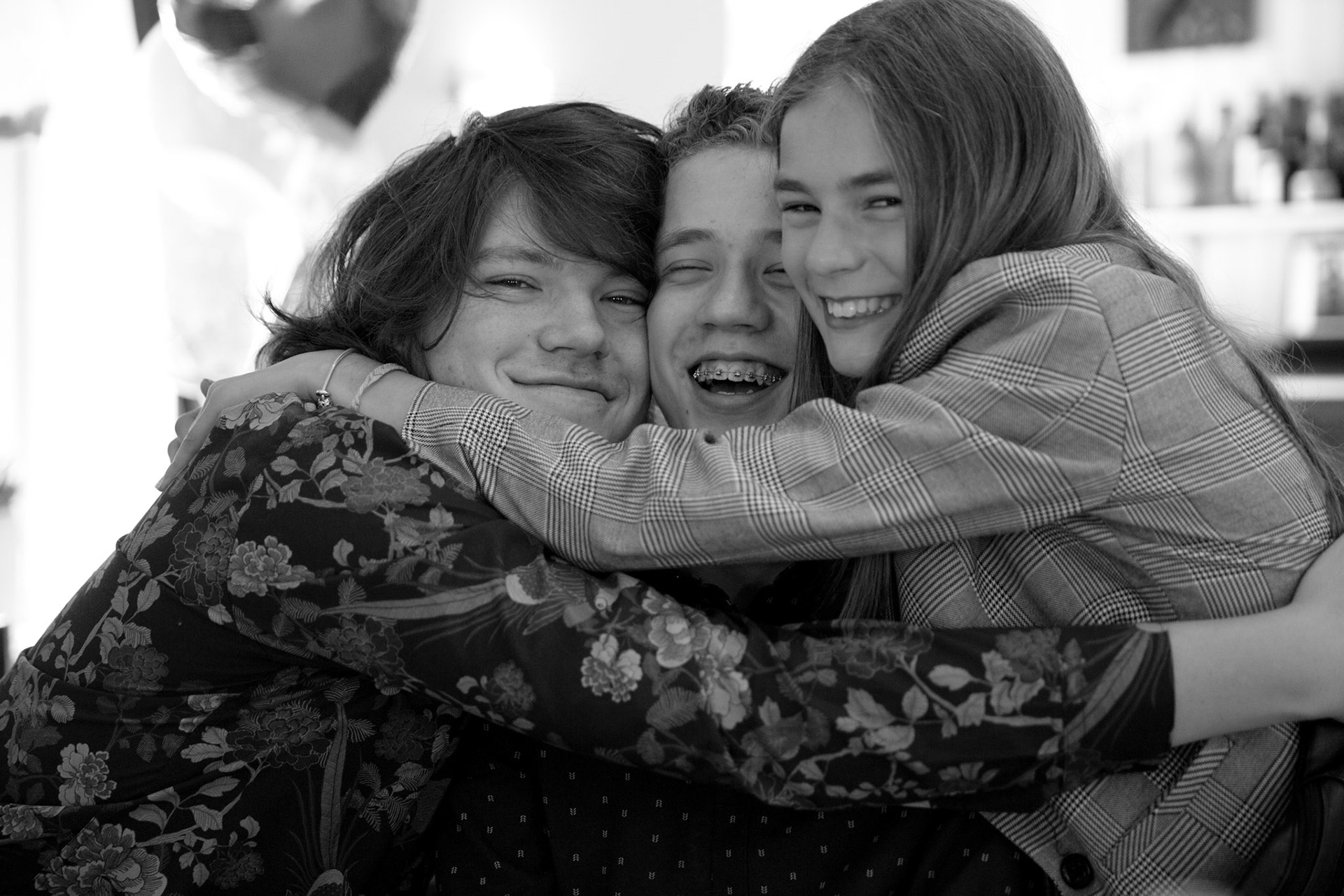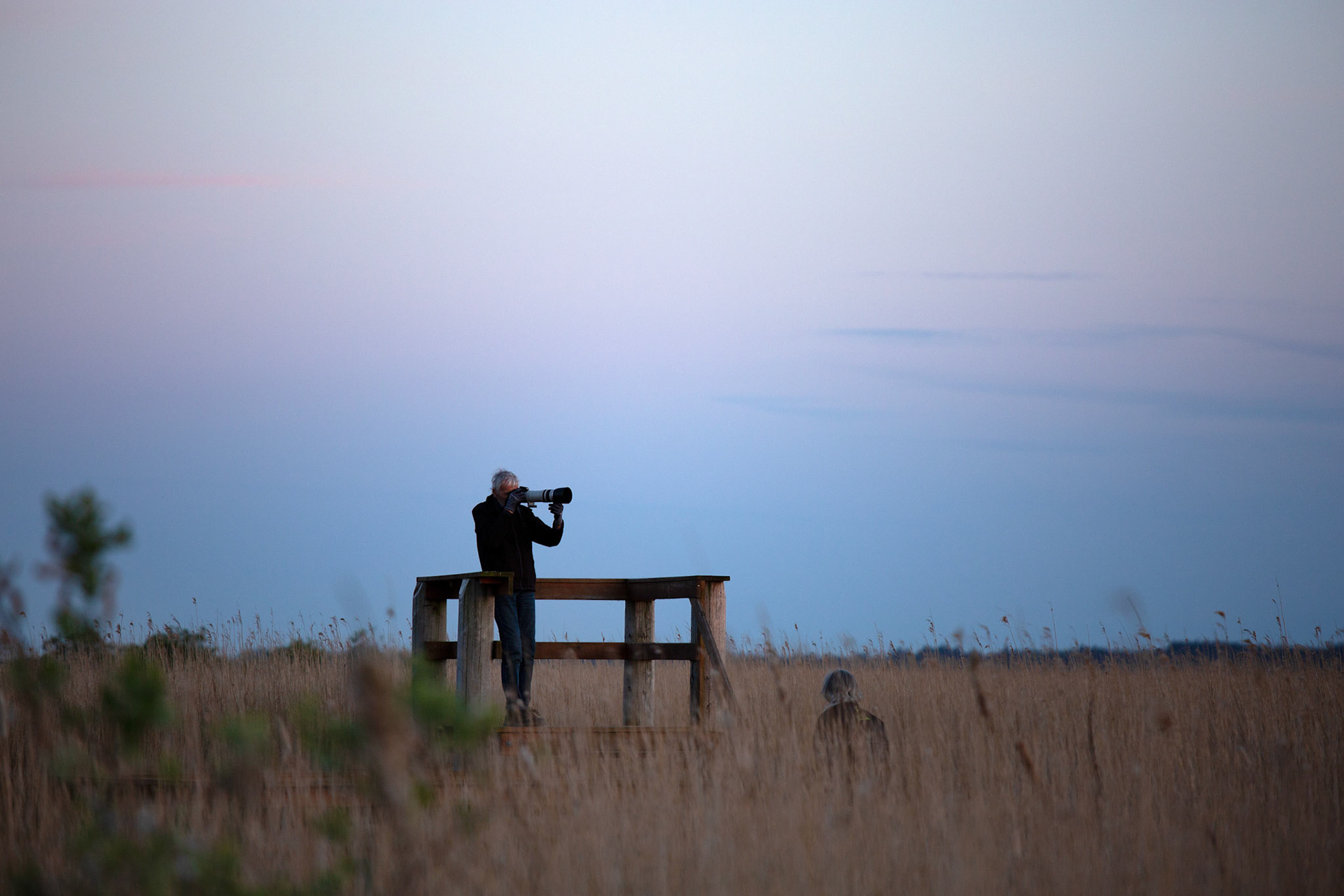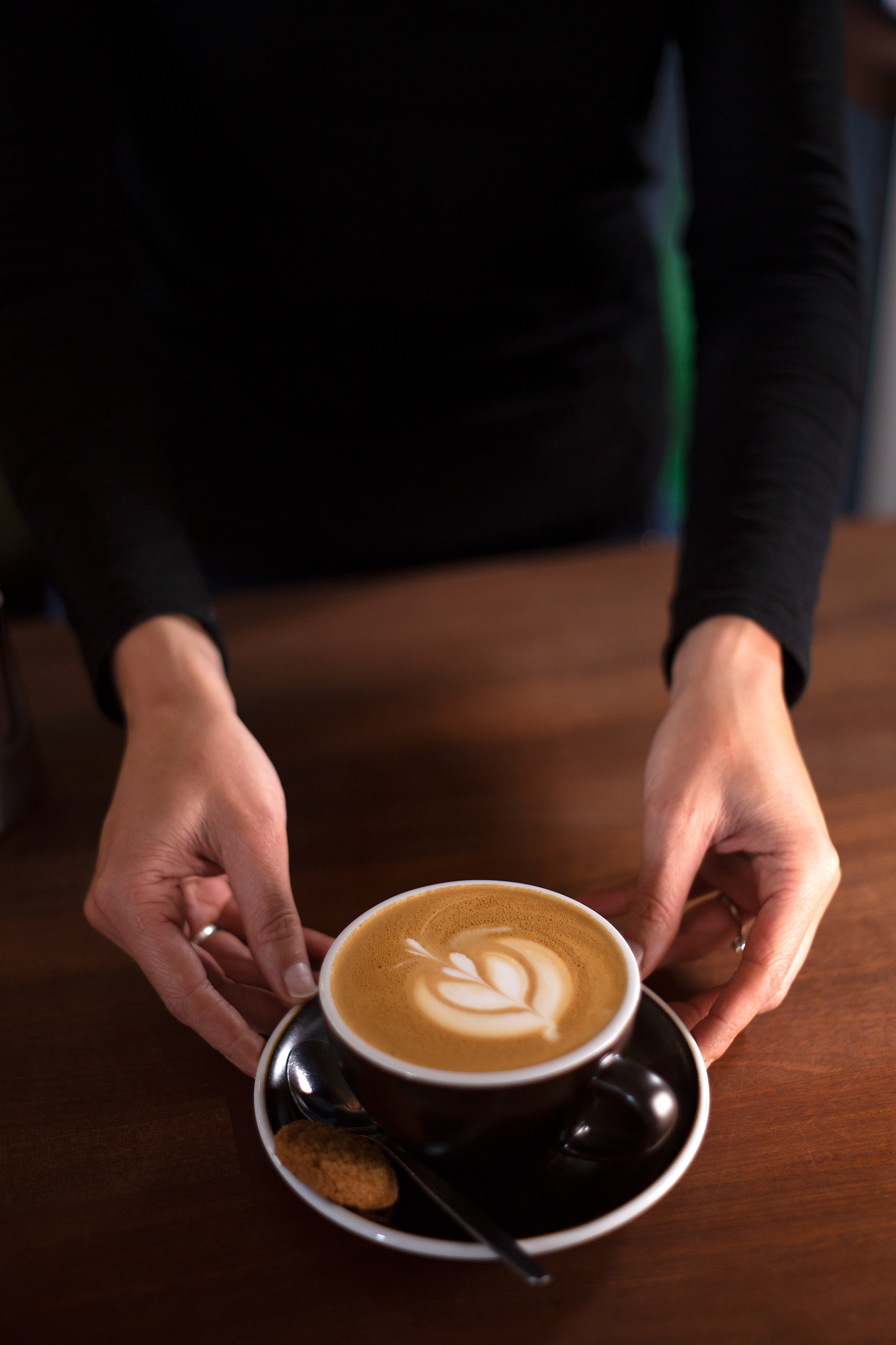 21st May 2019 - "Three hills Coffee" in Selkirk! 
Had a brilliant day shooting and filming with Jessica and Richard - with a bit more filming to be done!  The aim was to capture that special moment when you get to switch off  with a delicious cup of coffee. The decor and the beautifully designed machinery in the cafe made it pretty easy to  shoot from most angles...... photogenic owners........Canon with vintage lens.....and getting high on tasty coffee just added the right feel to the images.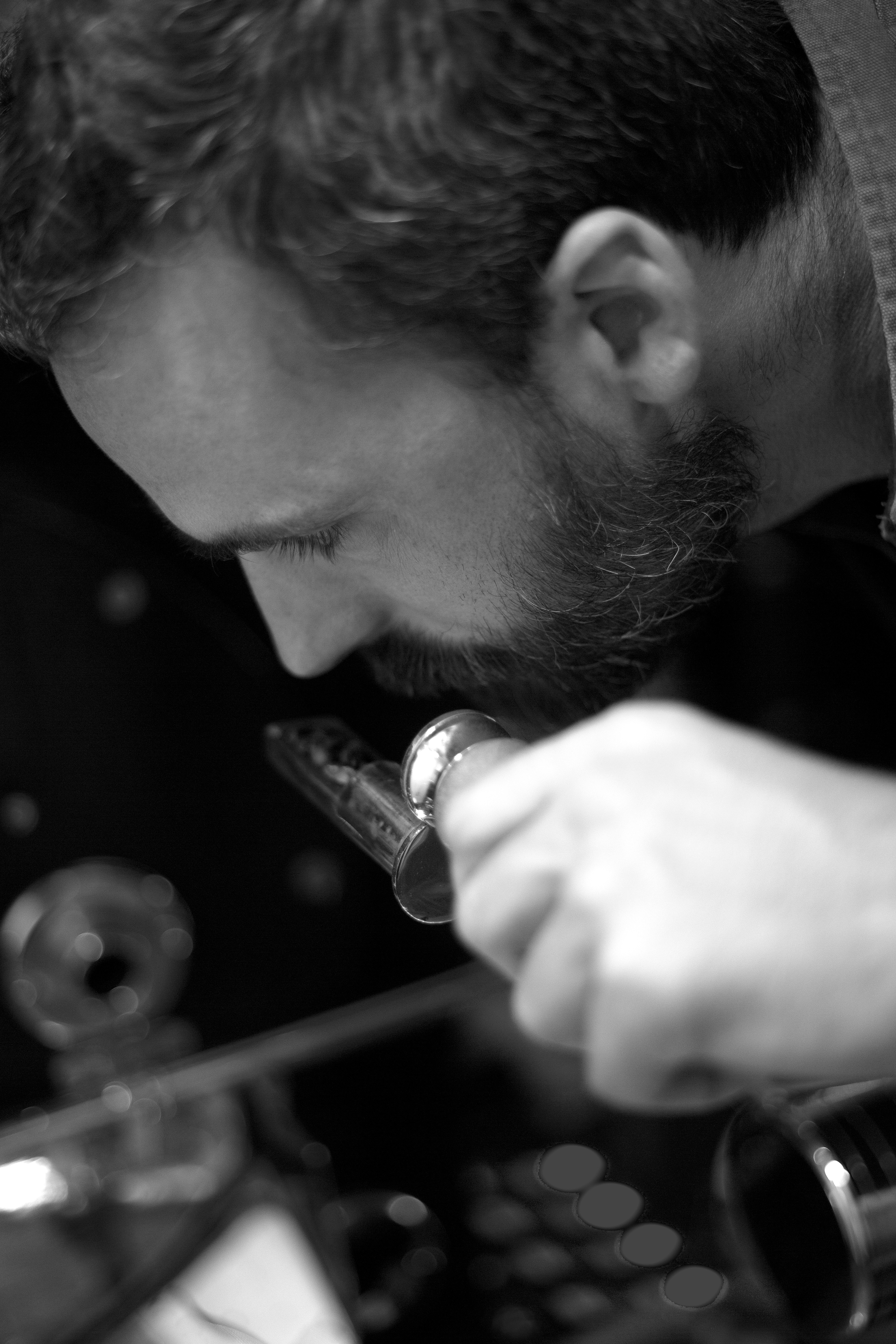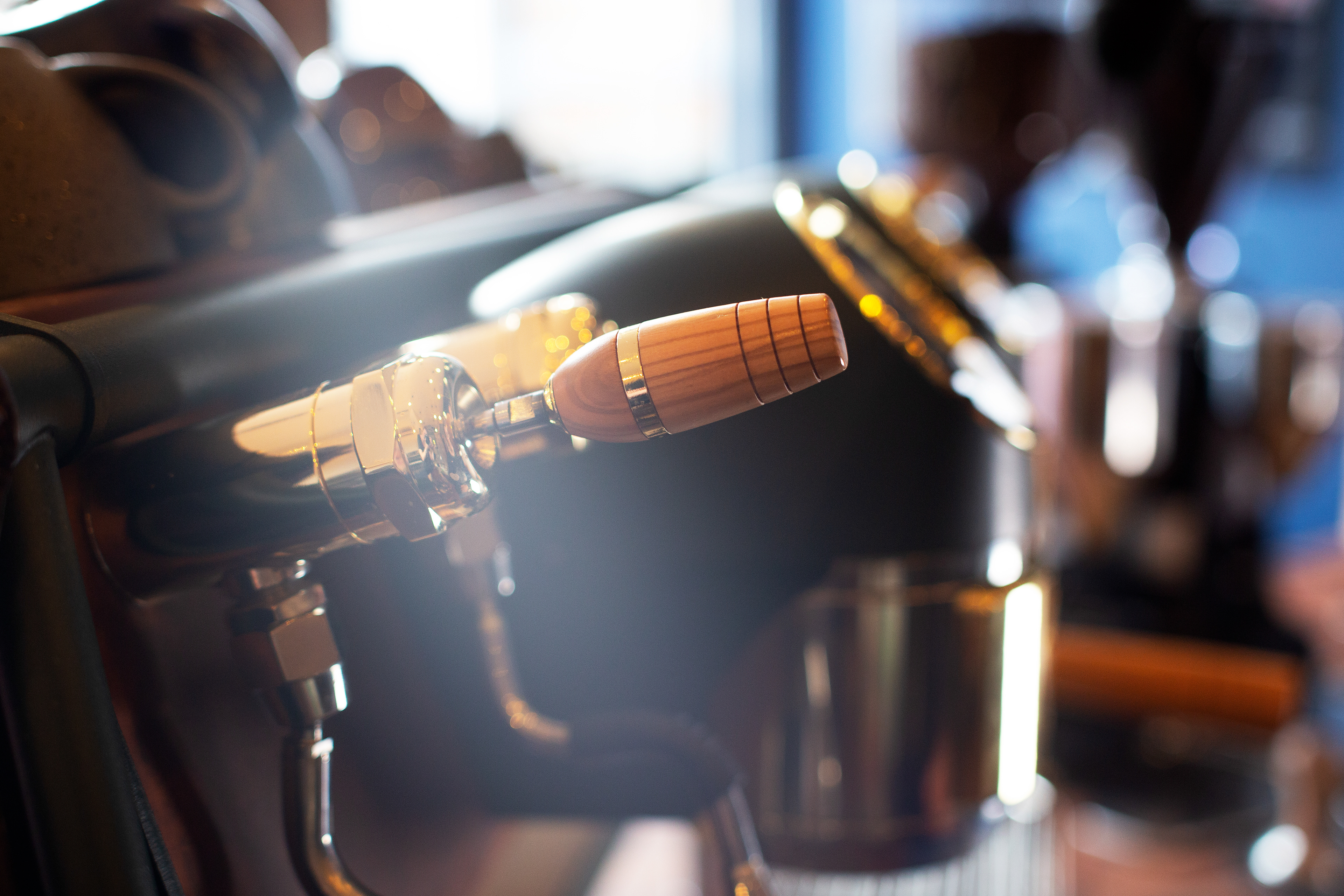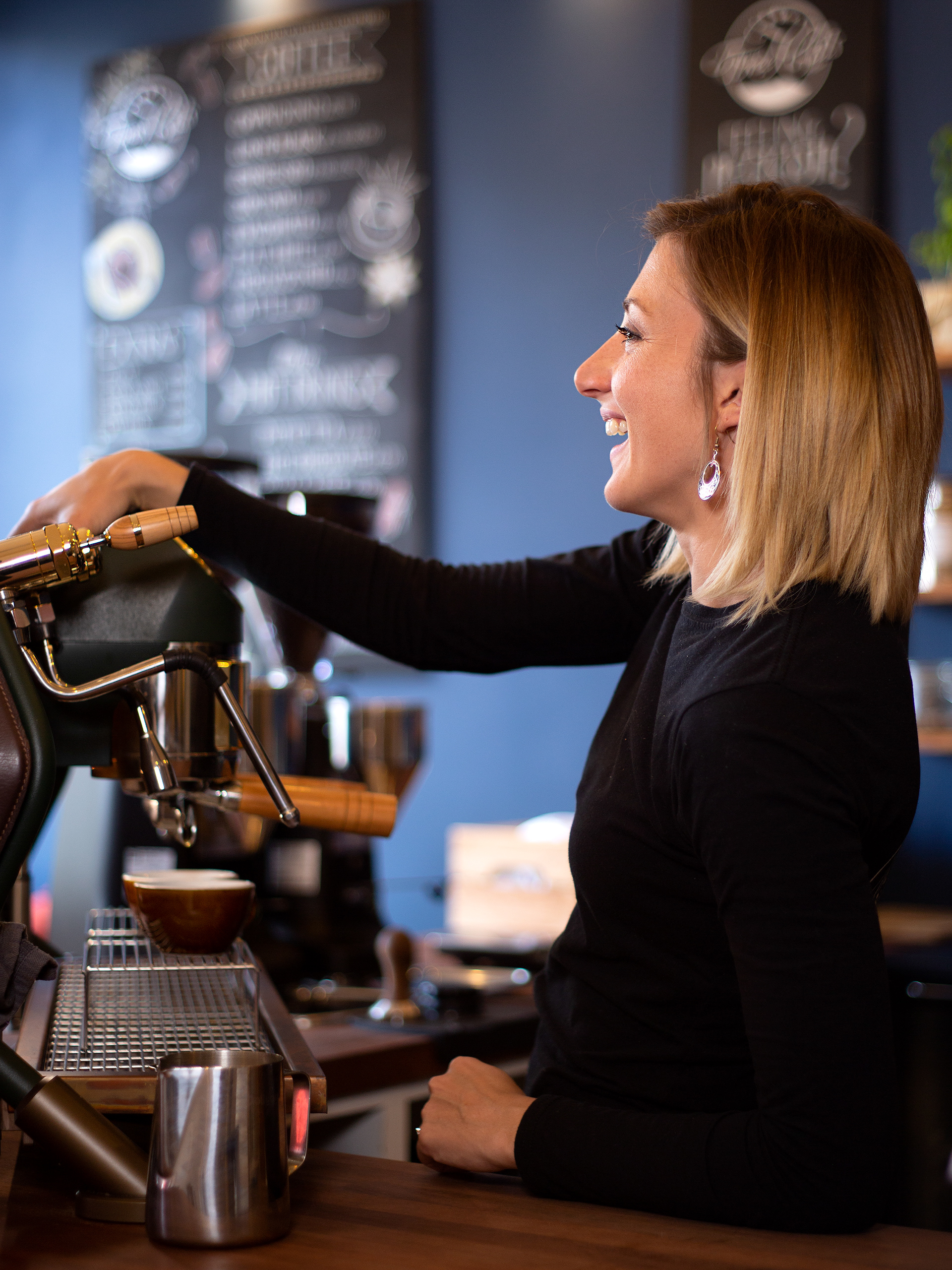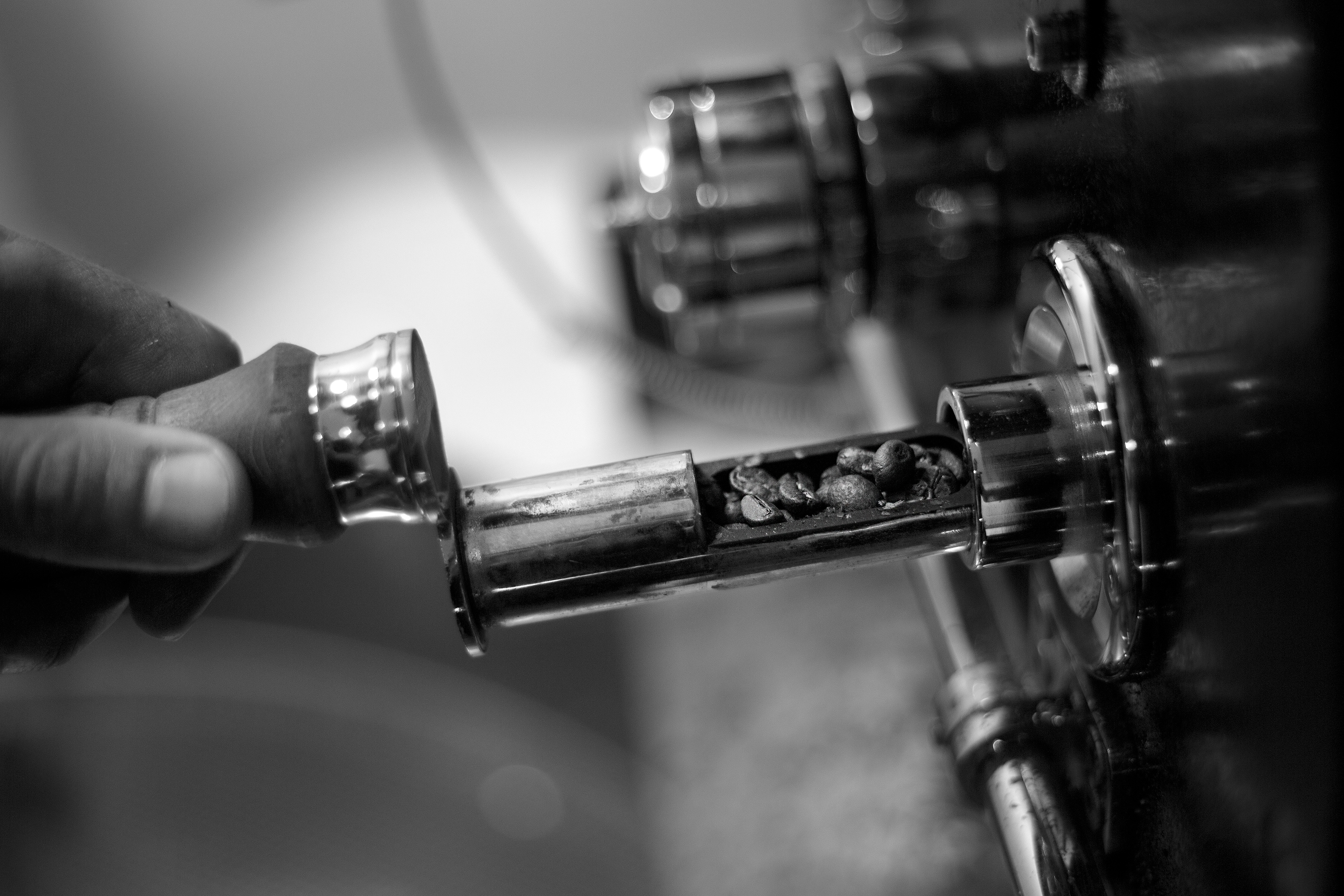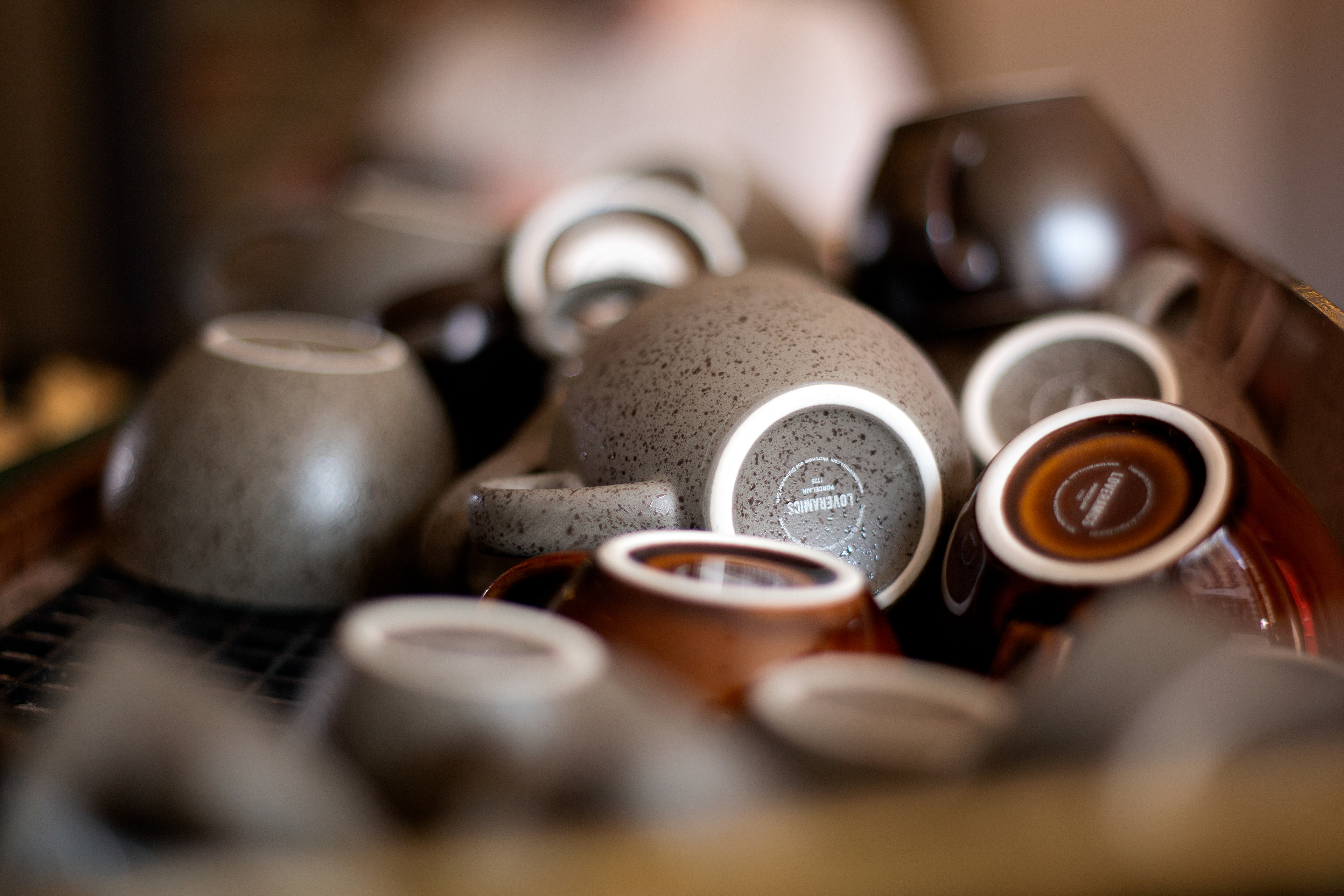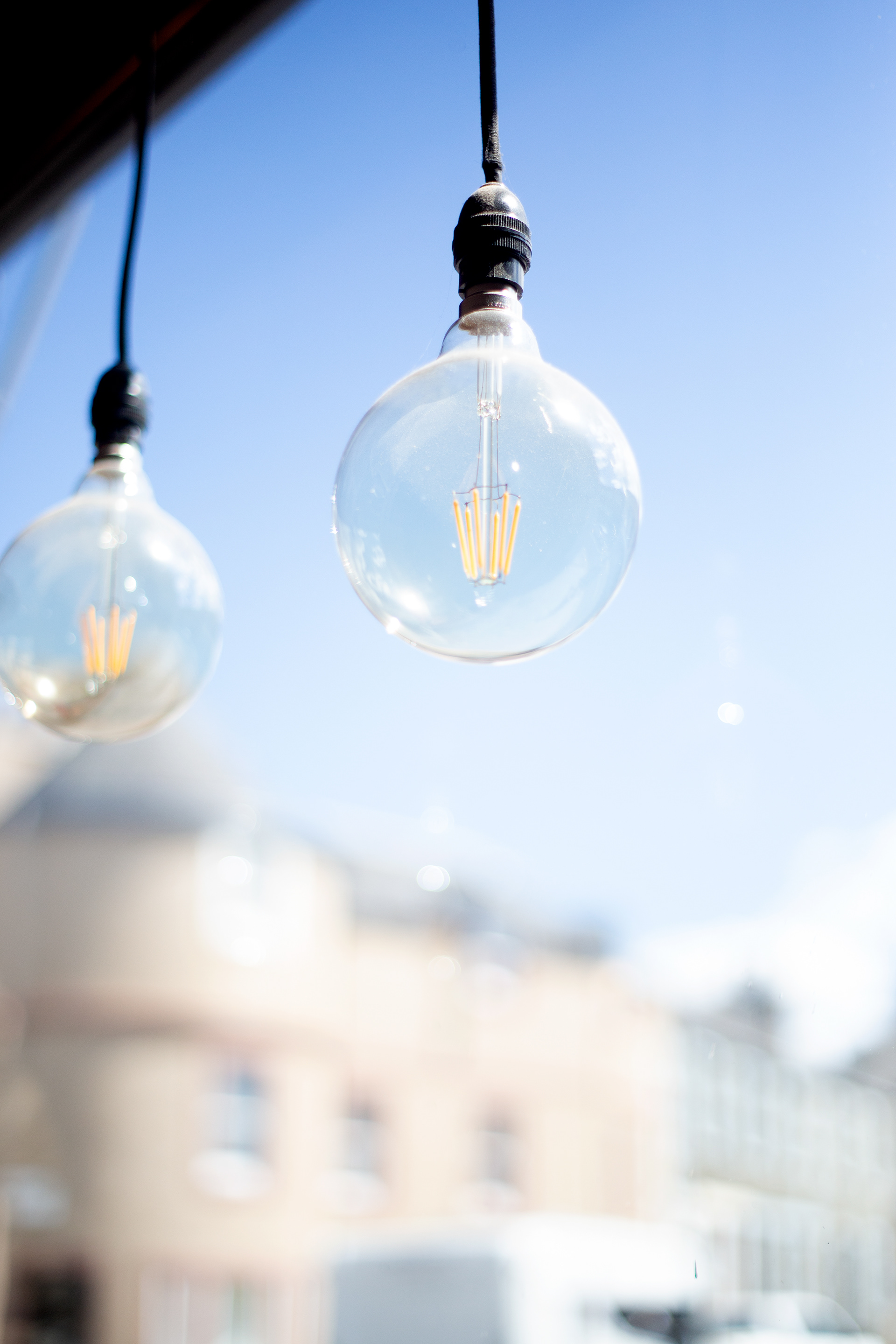 7th May 2019 - La Novia, Edinburgh
This shoot was over 3 days, at various locations in Edinburgh. We manage to get two dry days so off out we went! A few pictures where taken for fun only... there was time for that too.
www.armstrongsjourneys.co.uk came out to play too and this shoot on the right ended up in "Tie the knot" , referred to as a "stills from Downton Abbey" Sounds good to me.
....and there is always room for Oscar the Dalmatian :)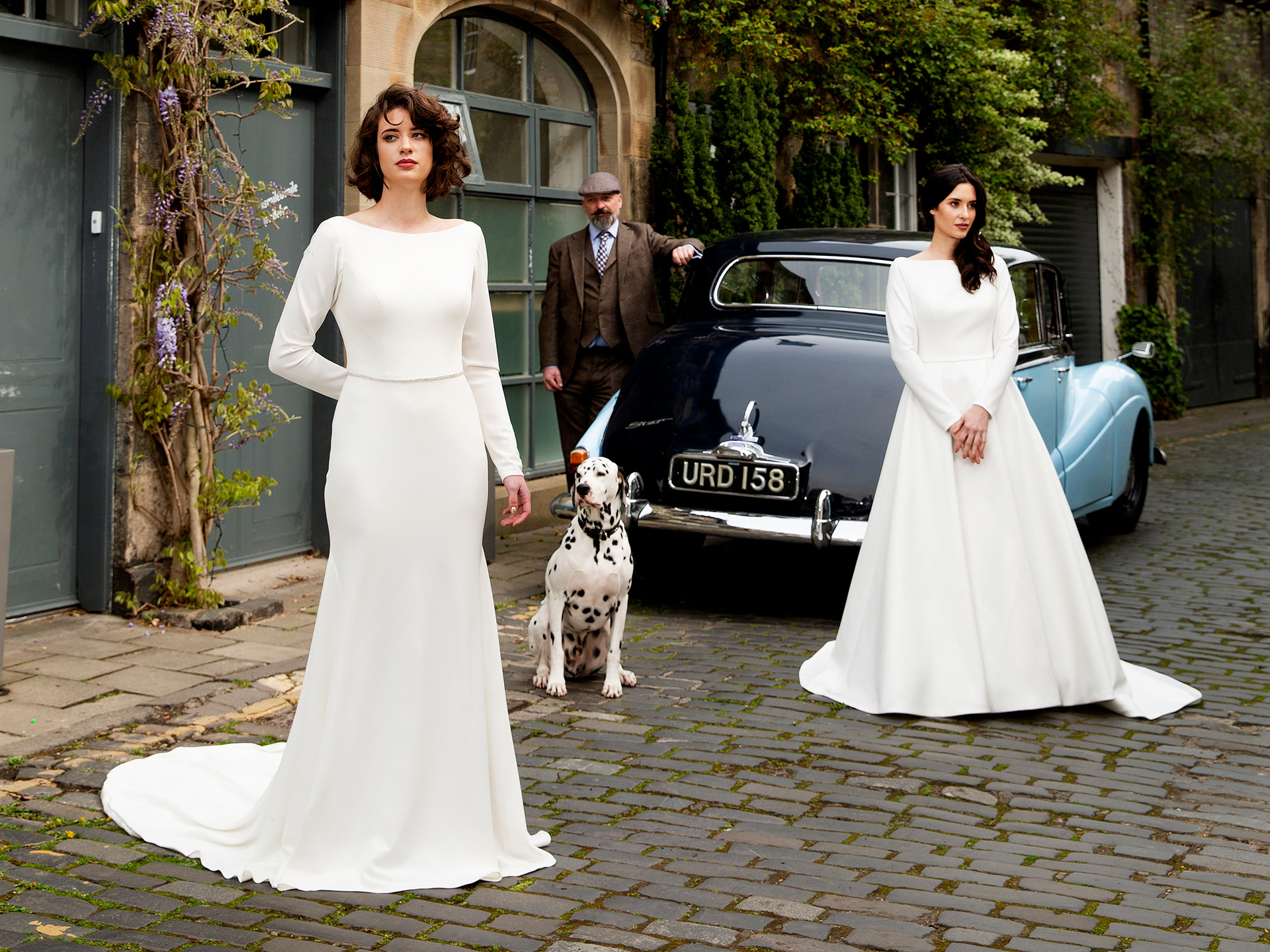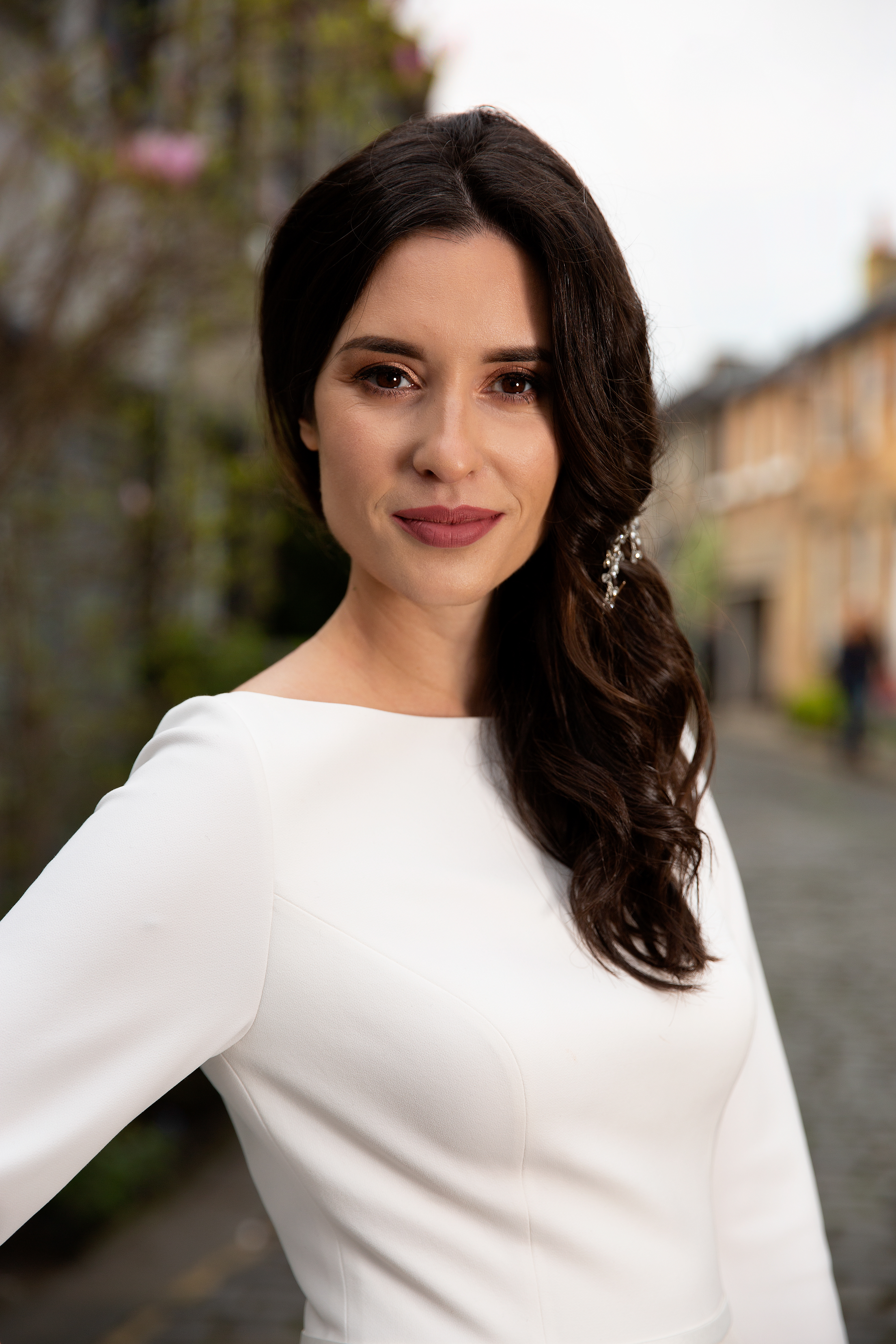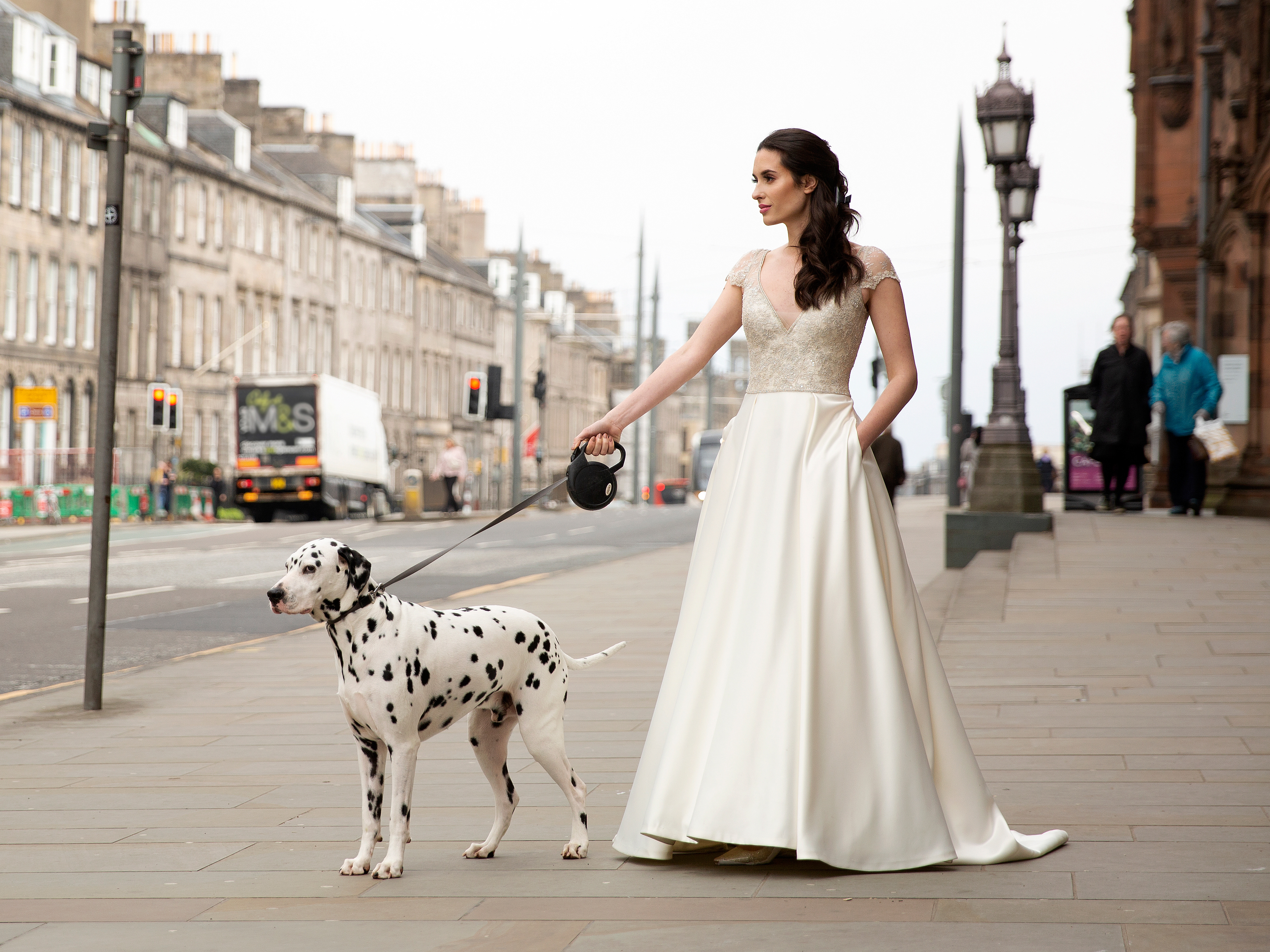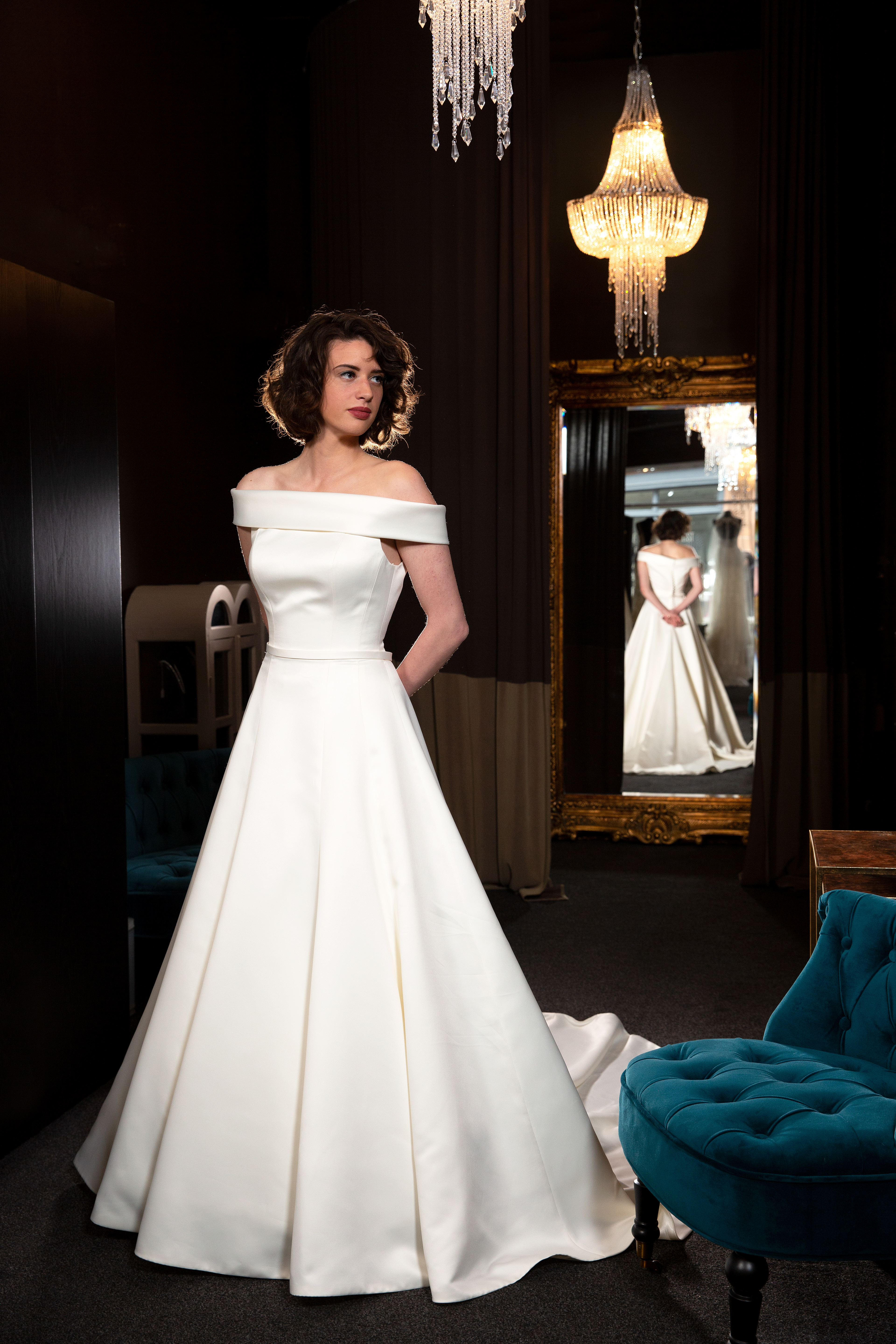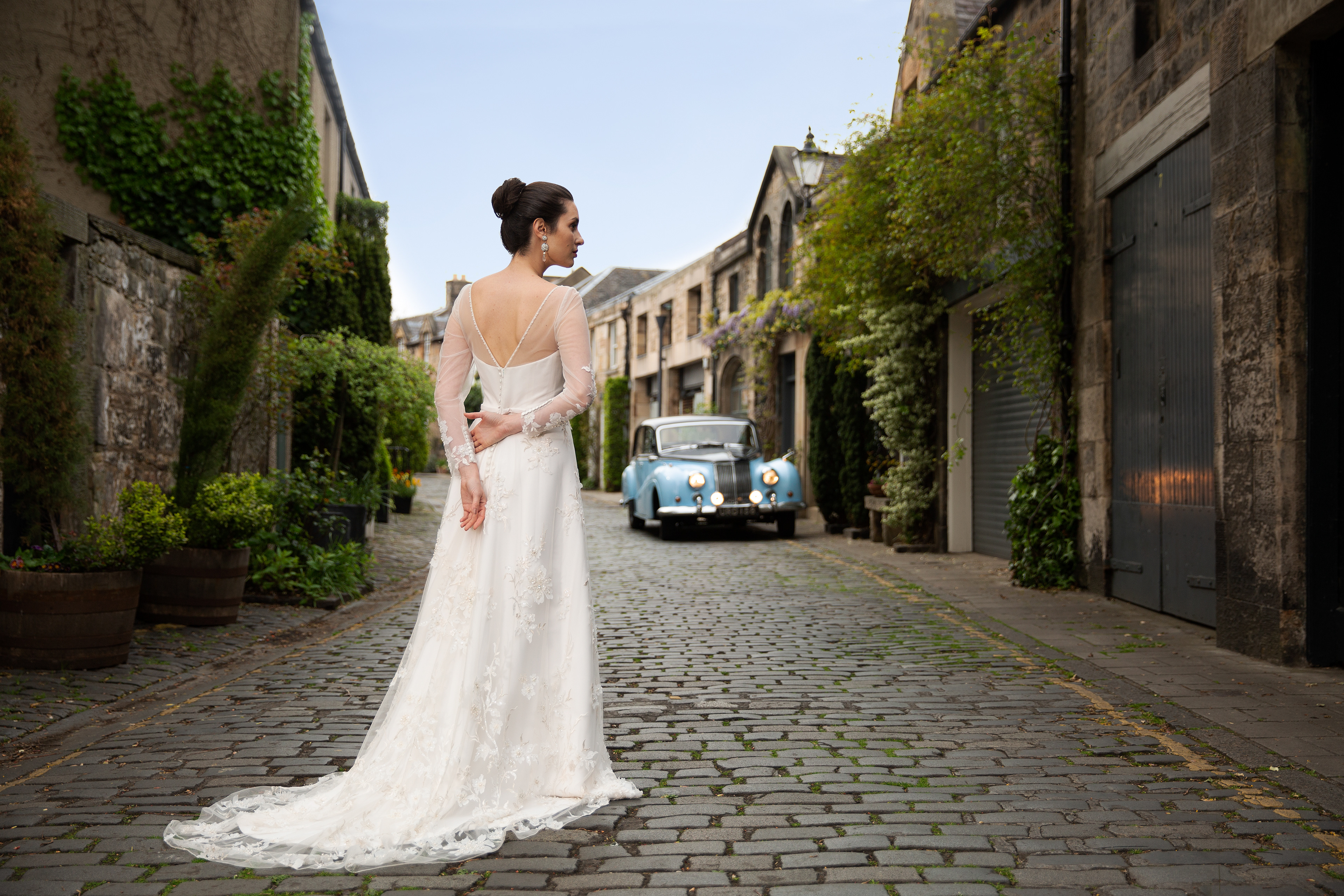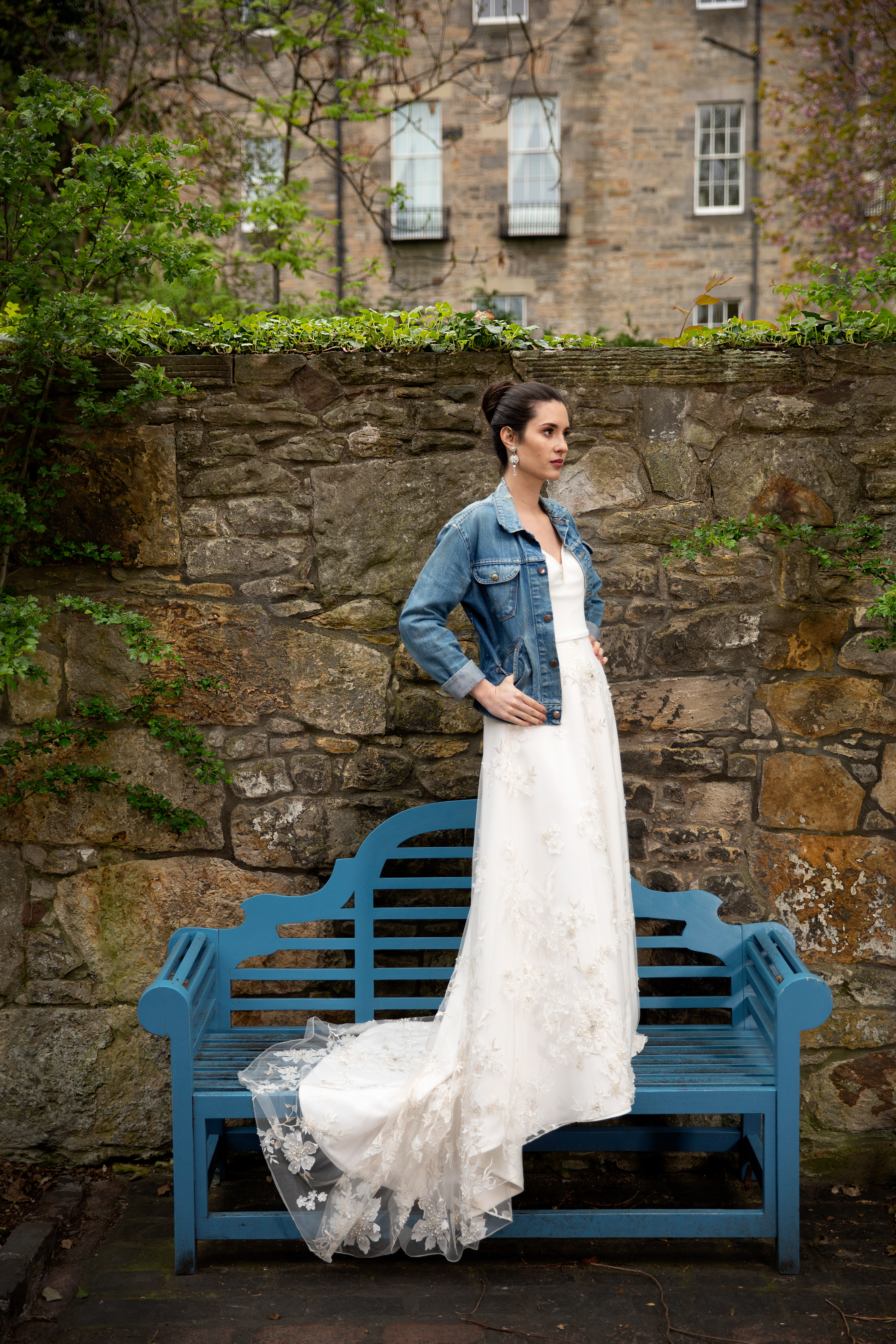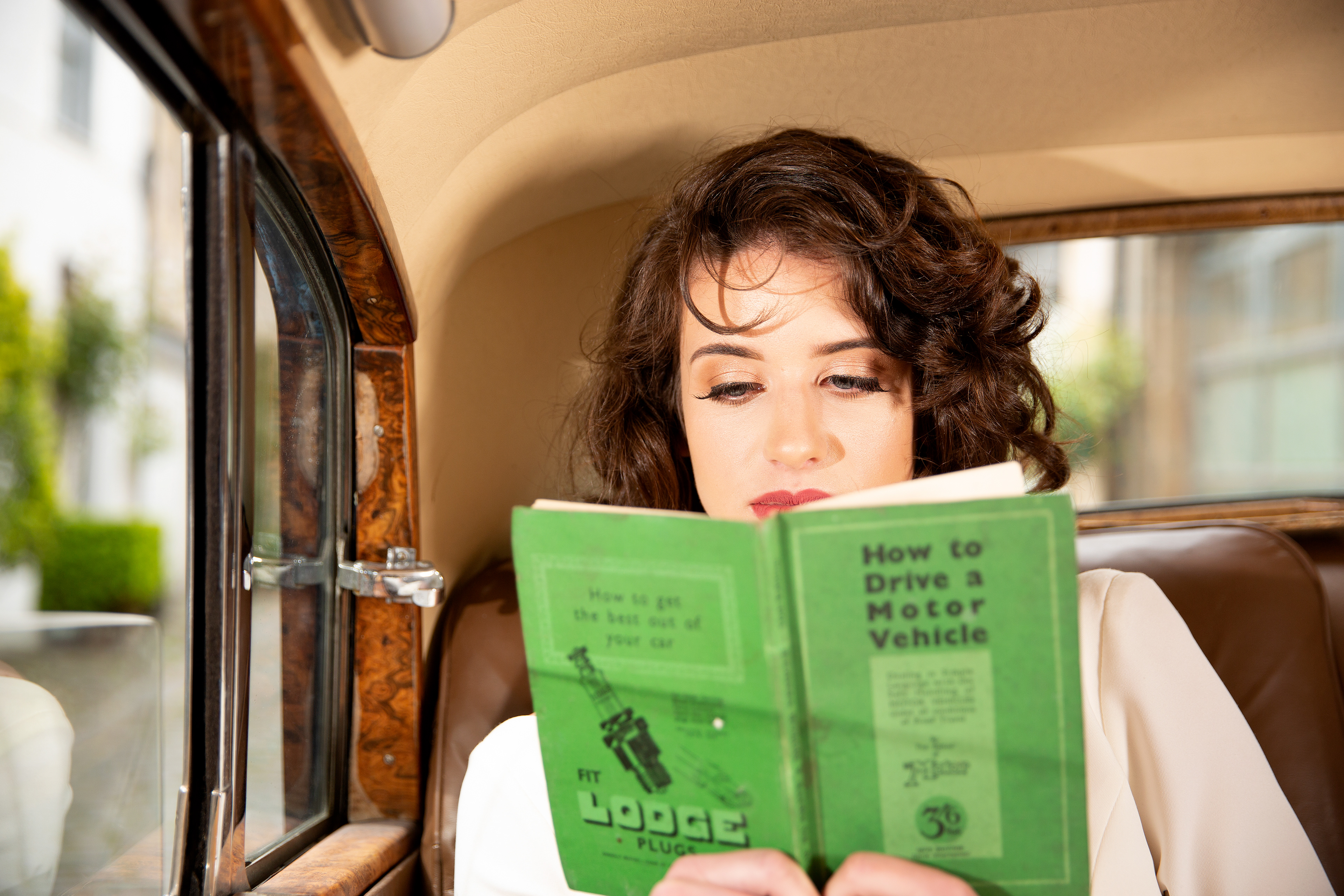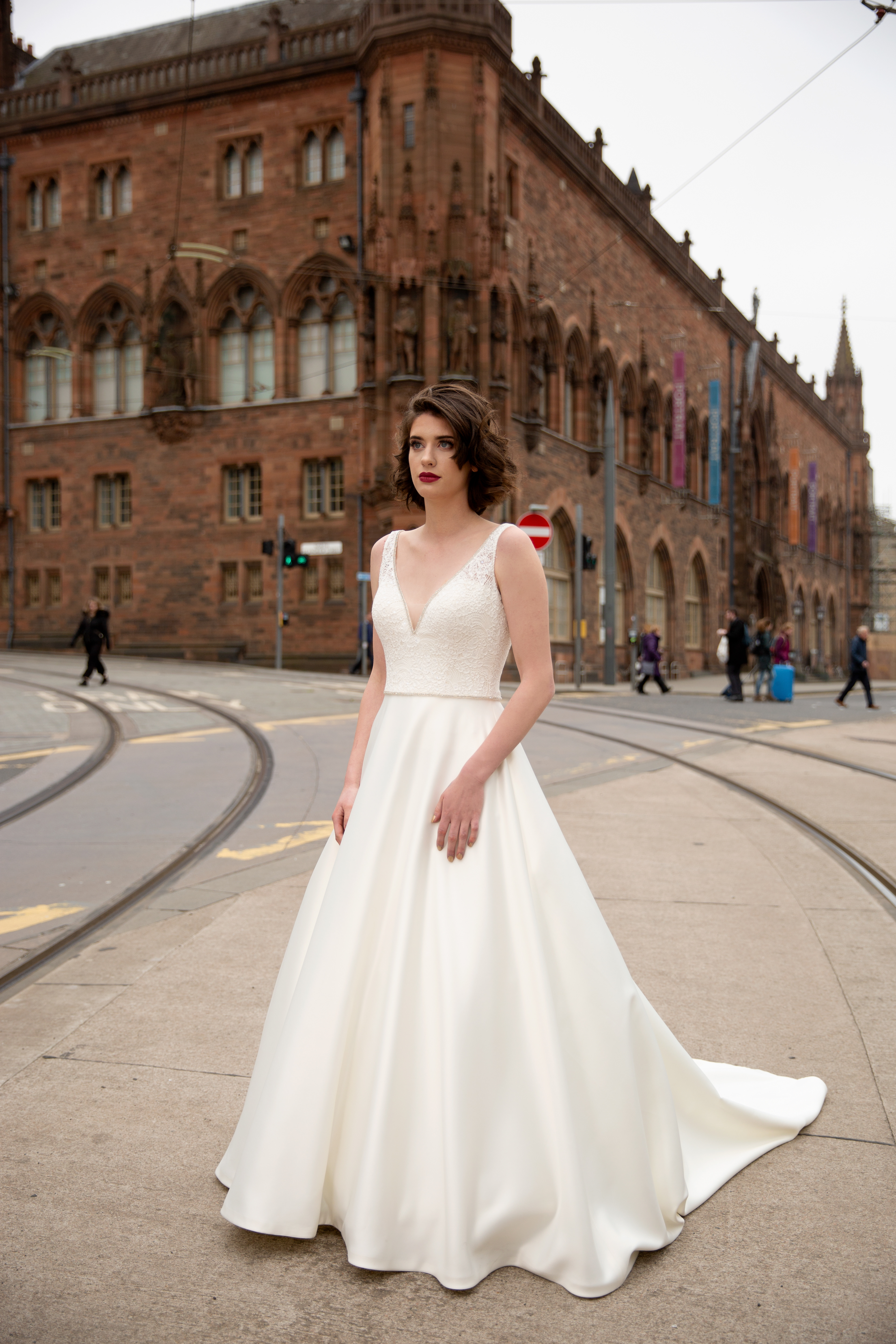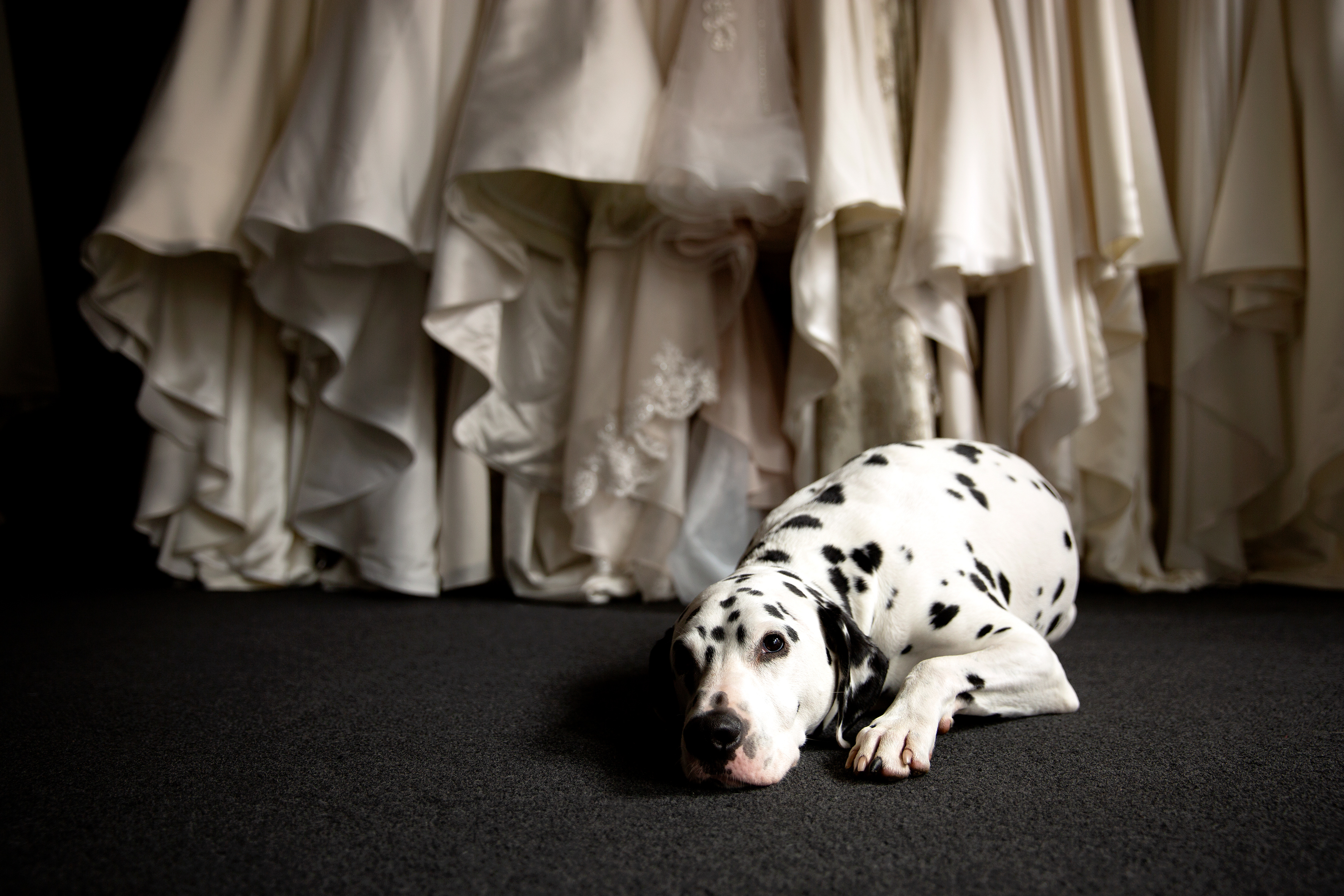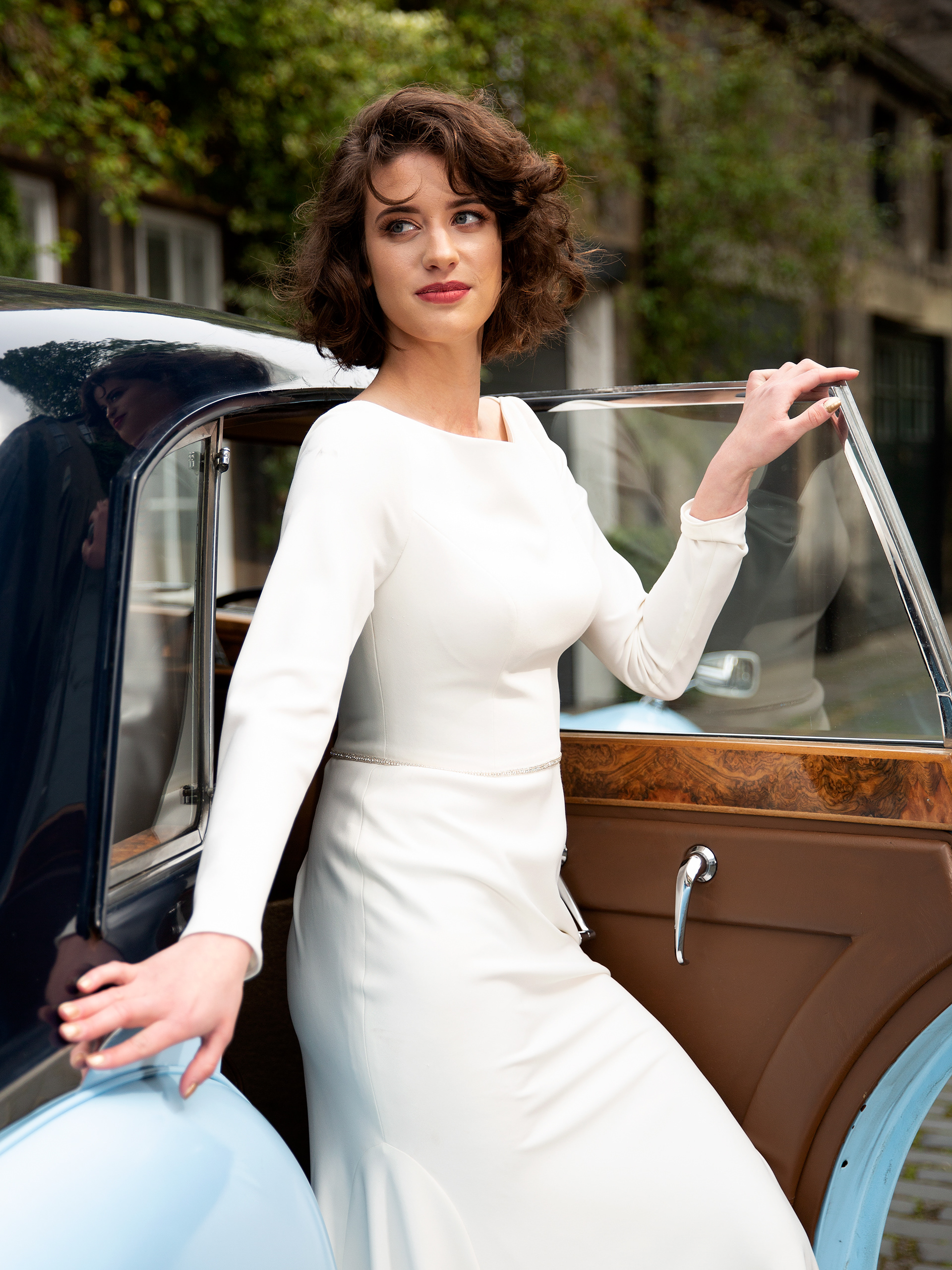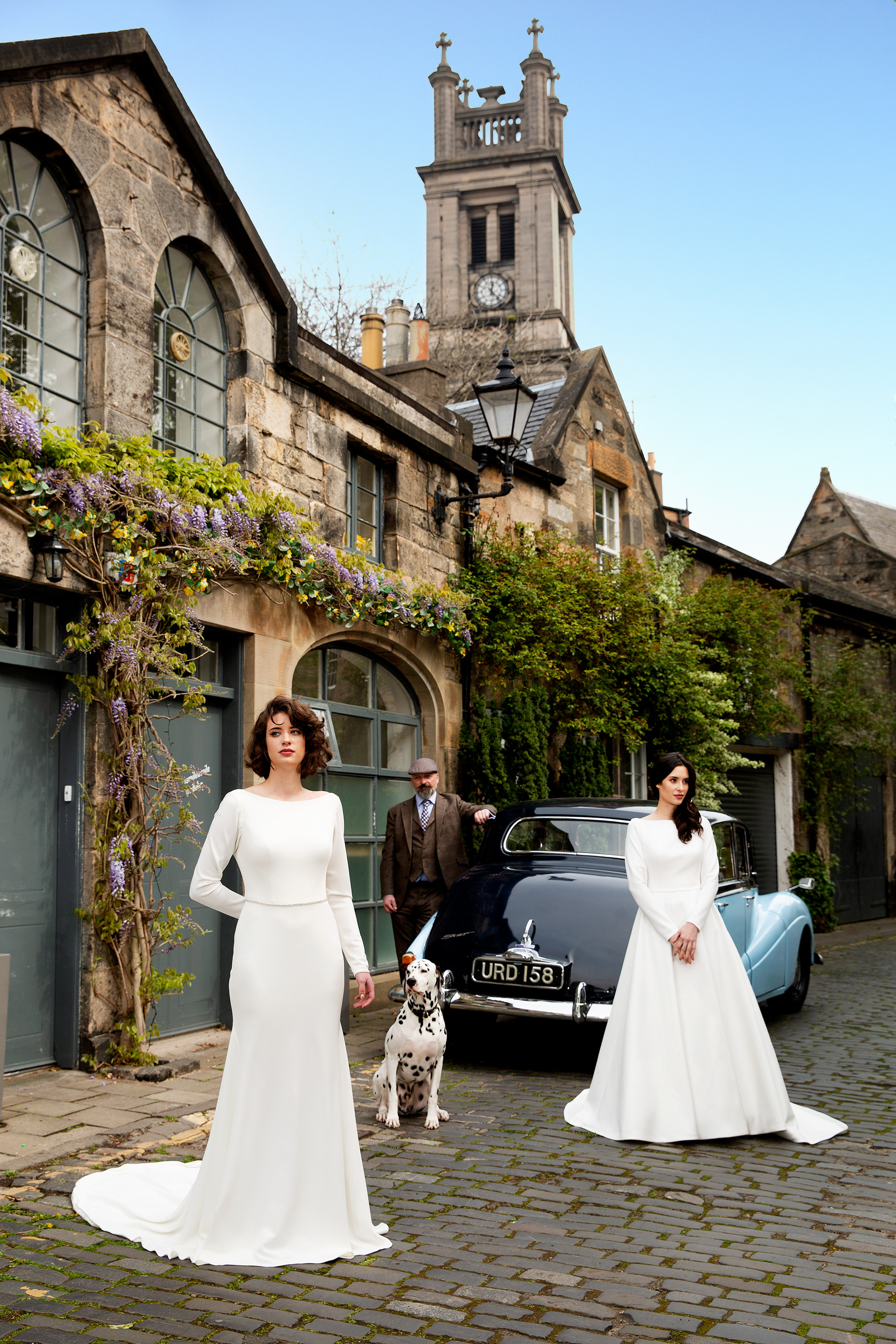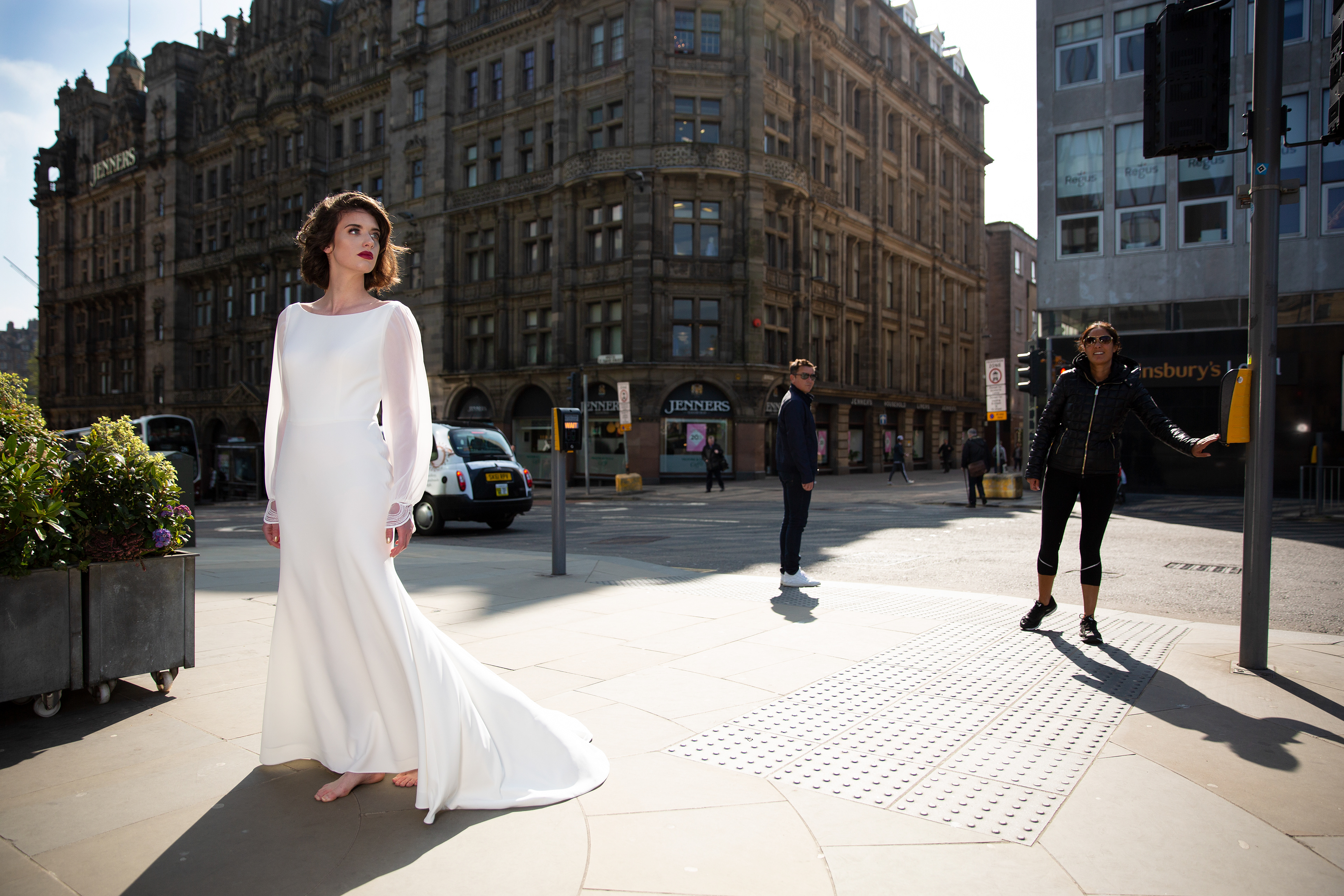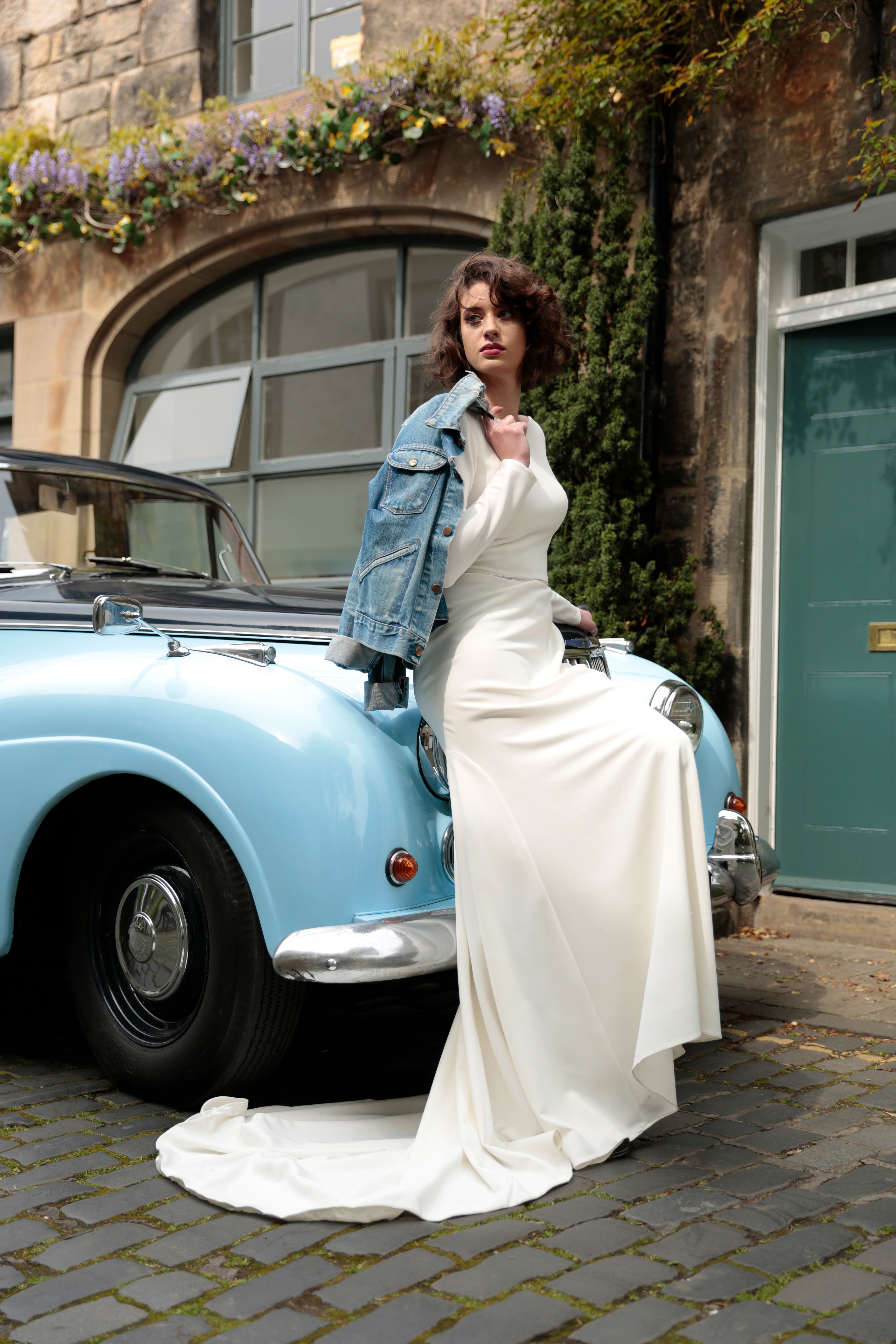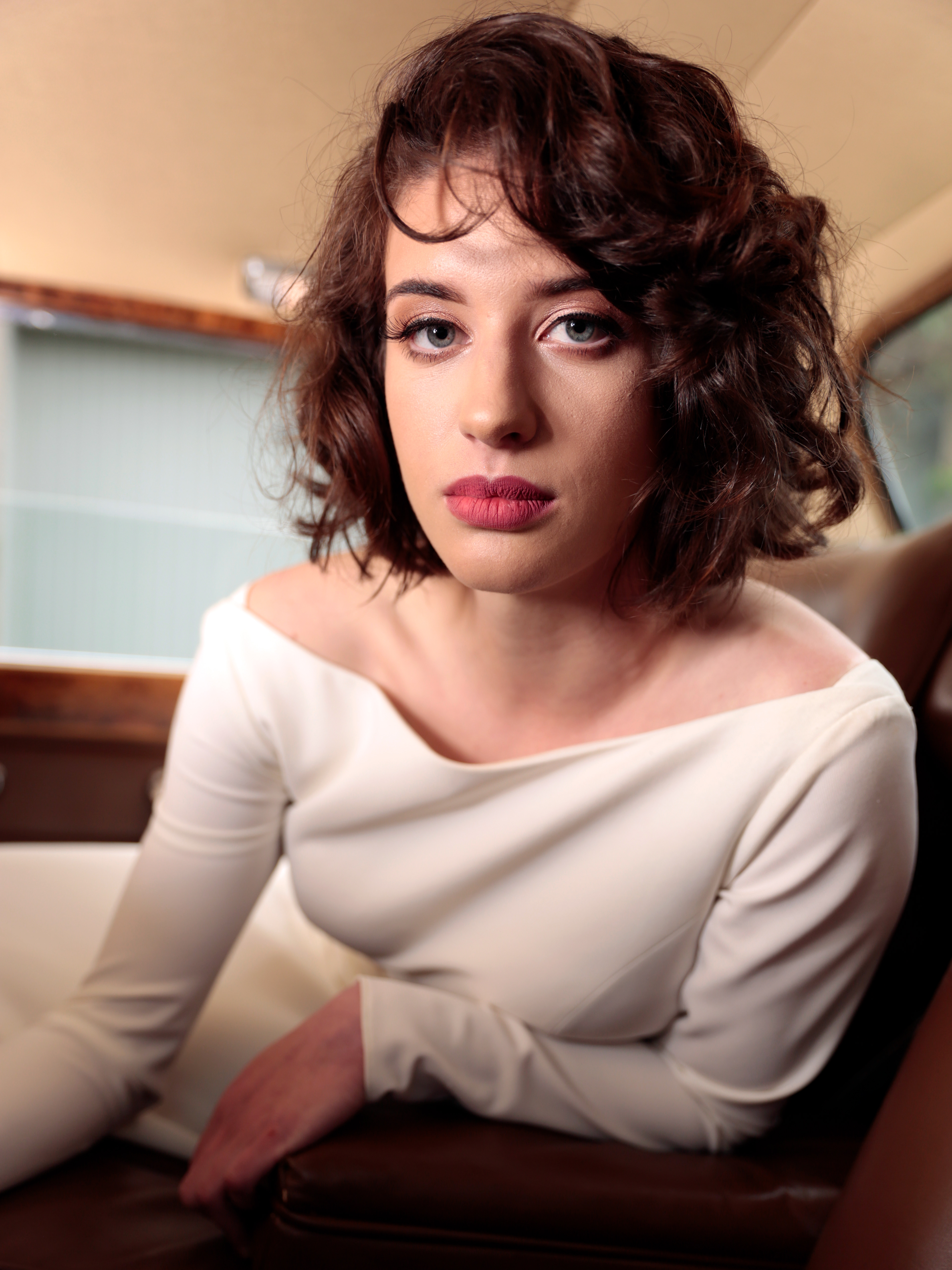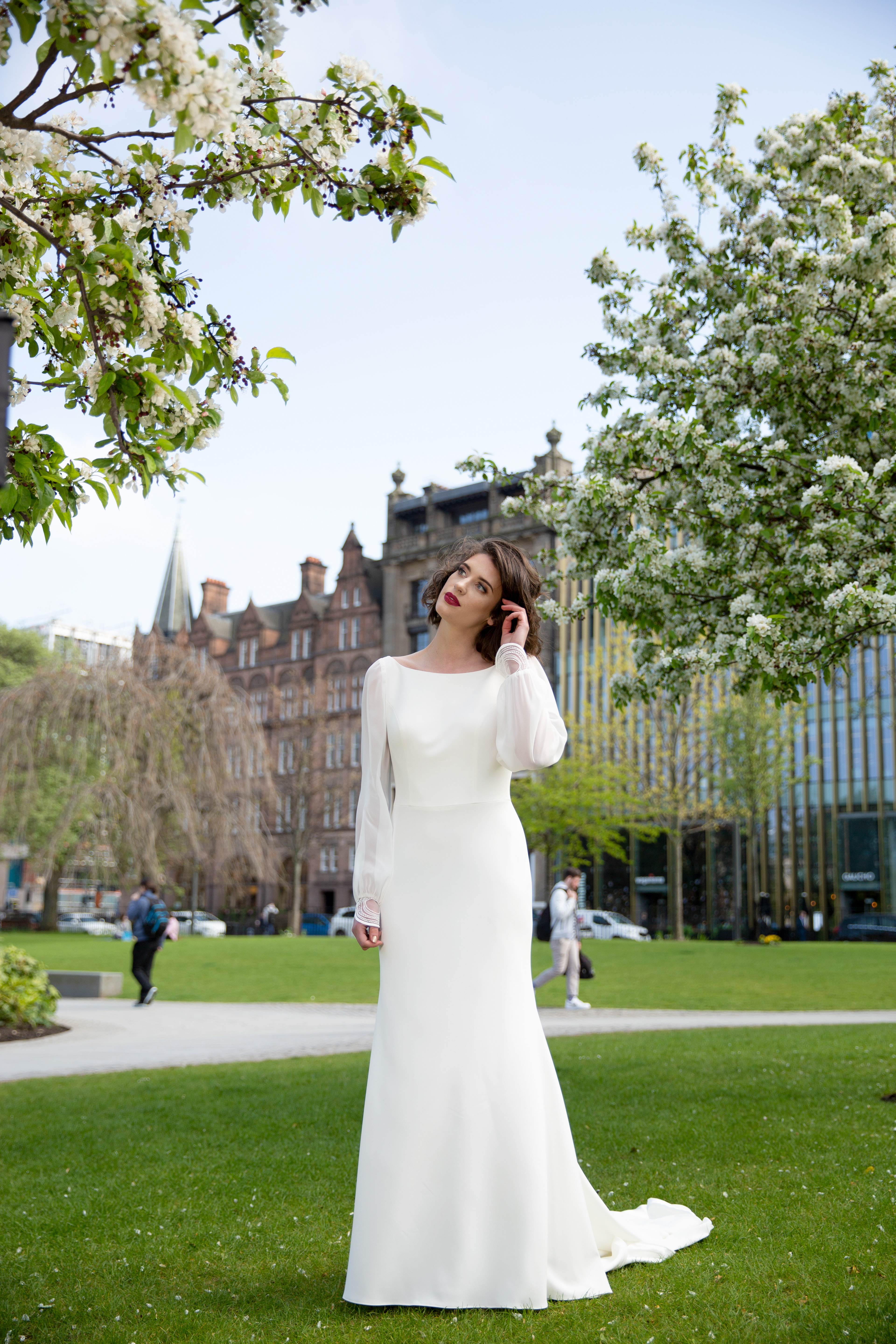 A visit to Whitrope Siding, meet these guys and got a ride on the train.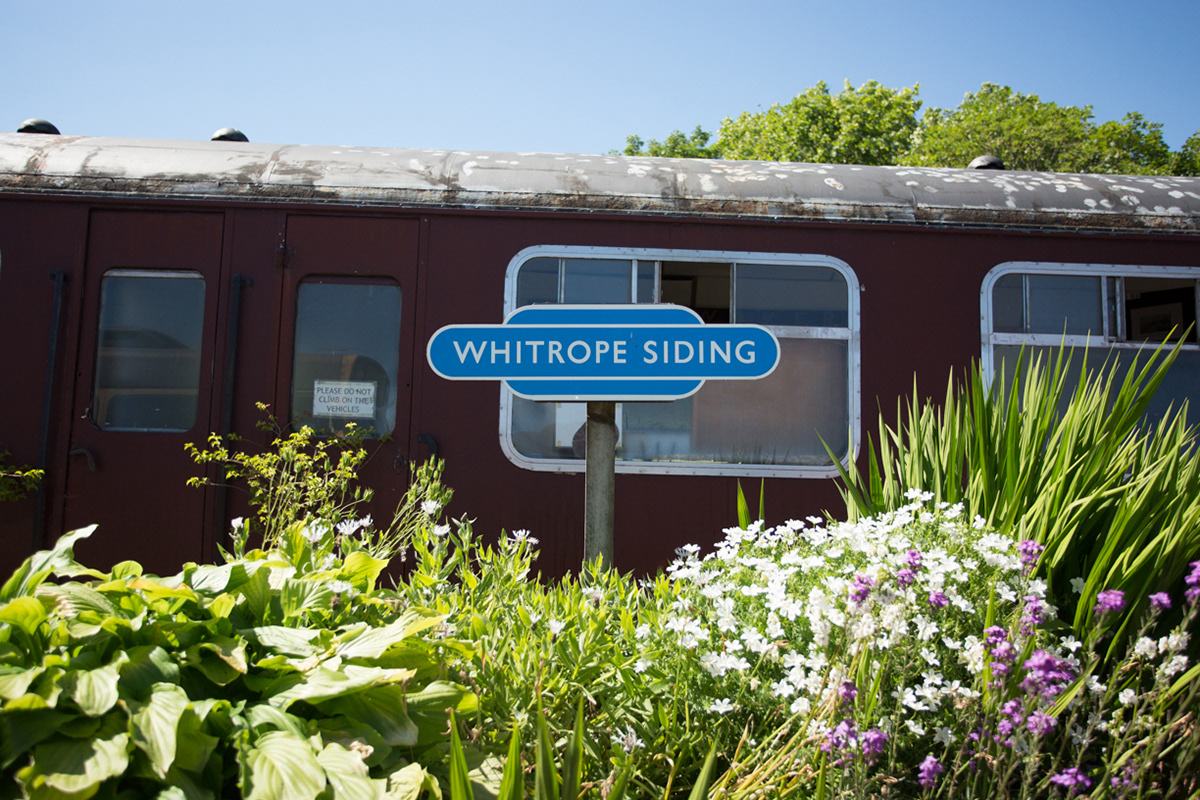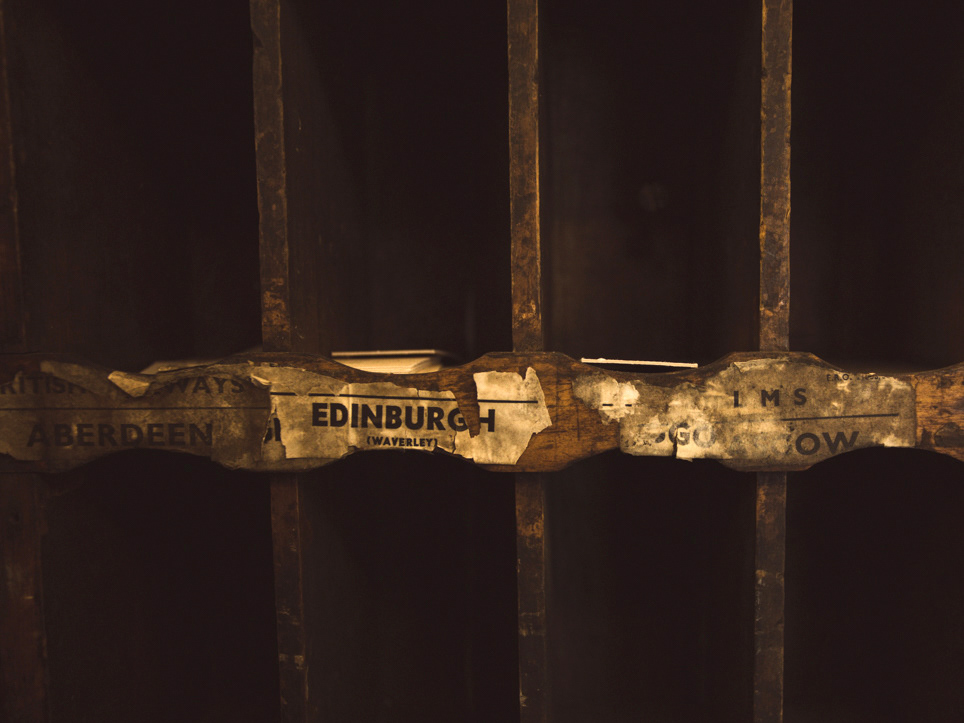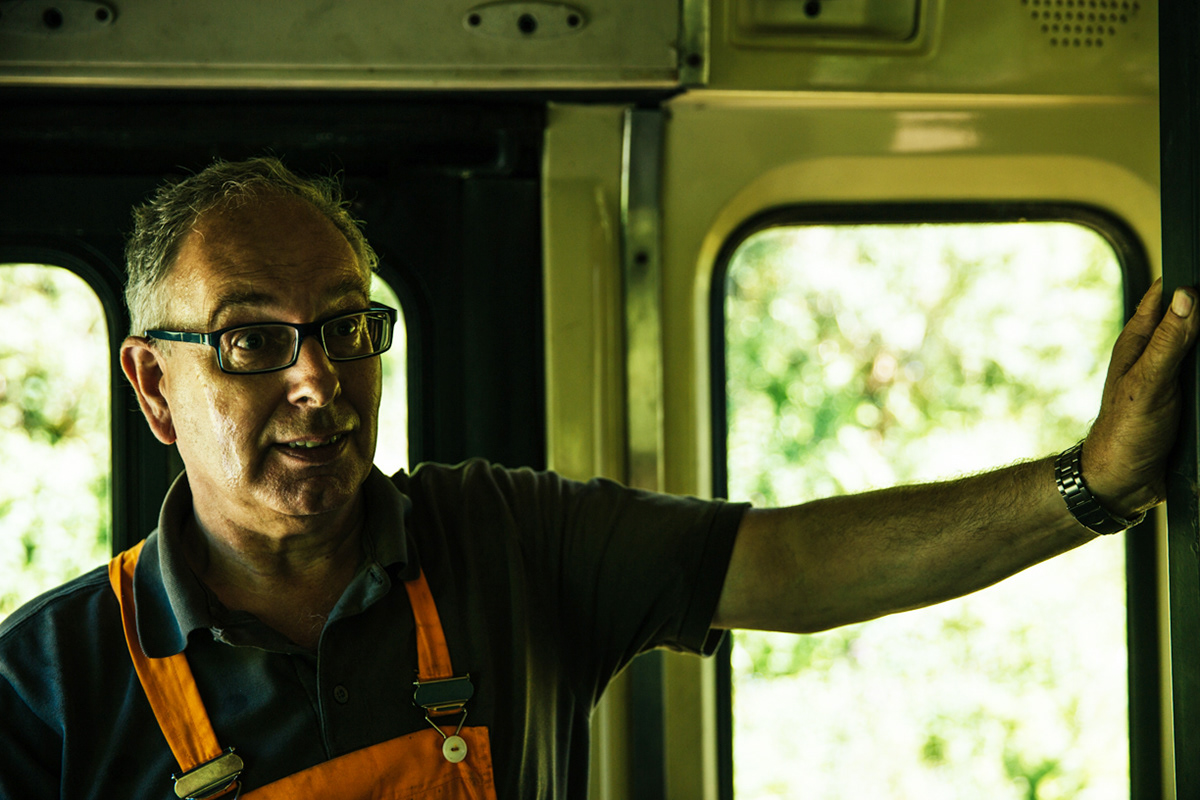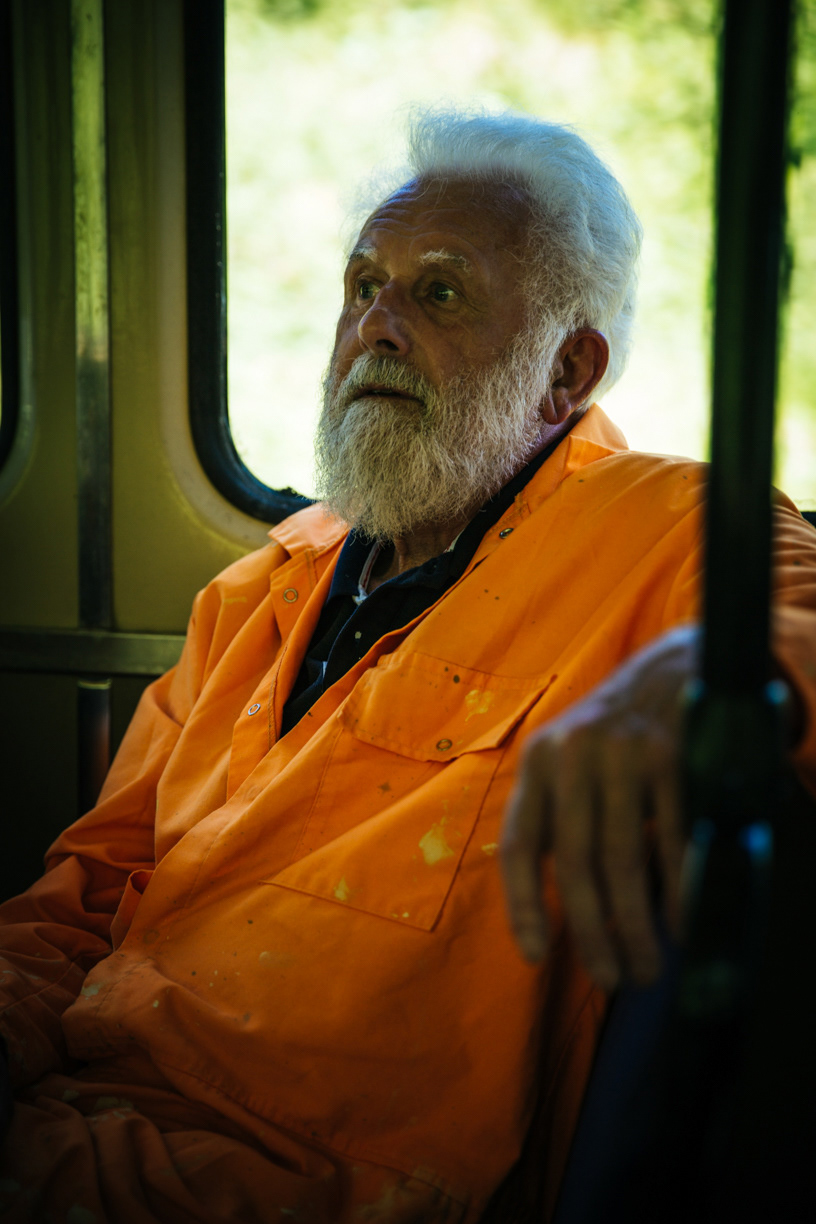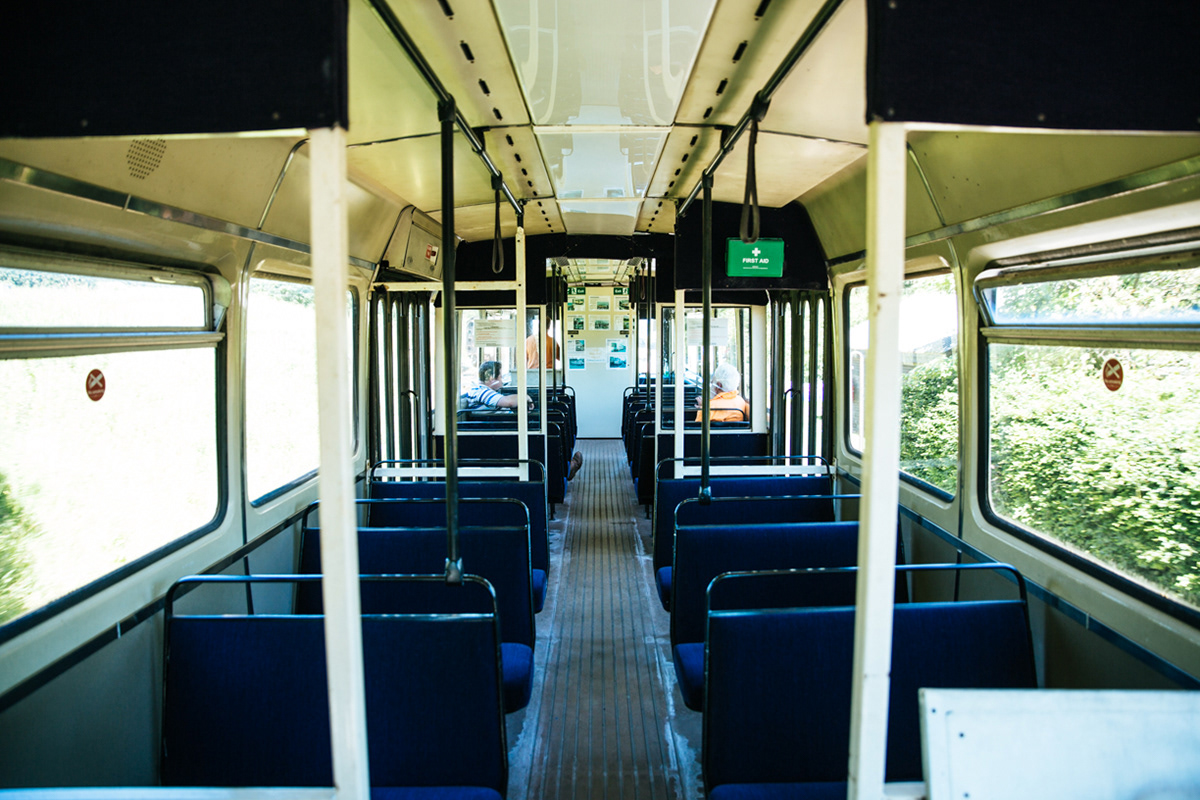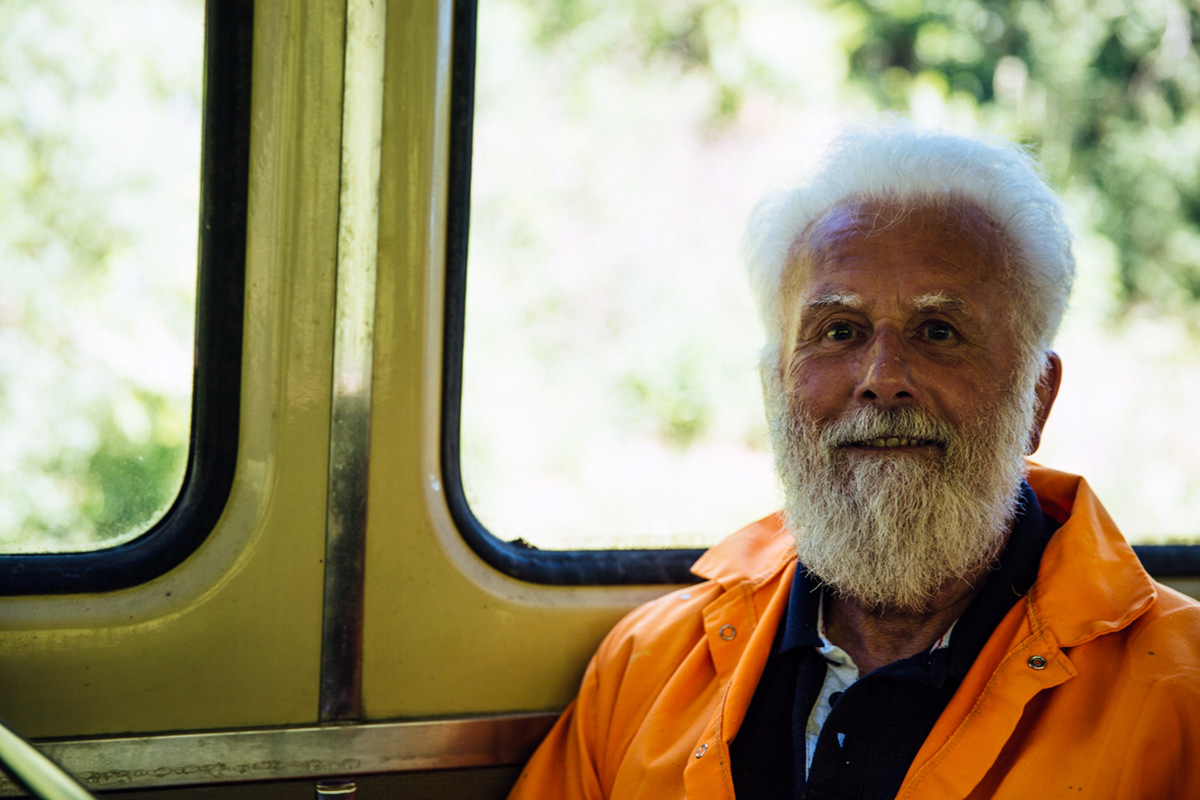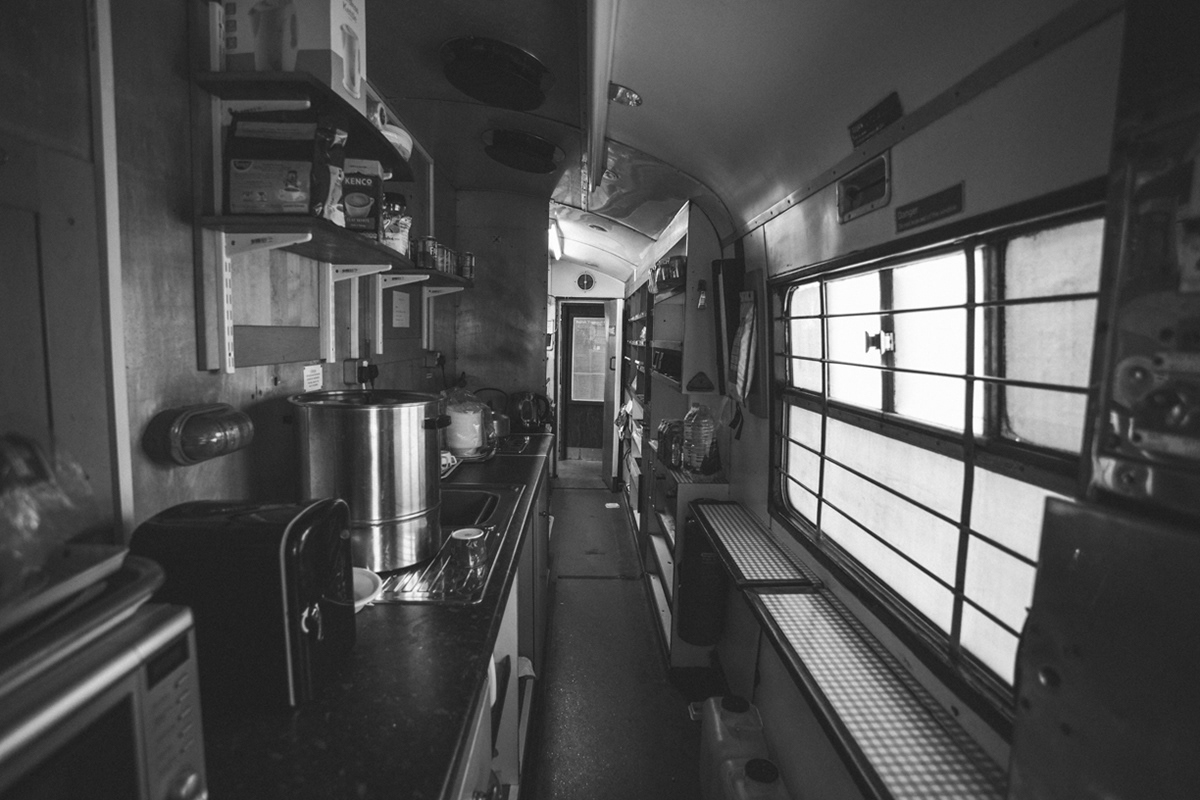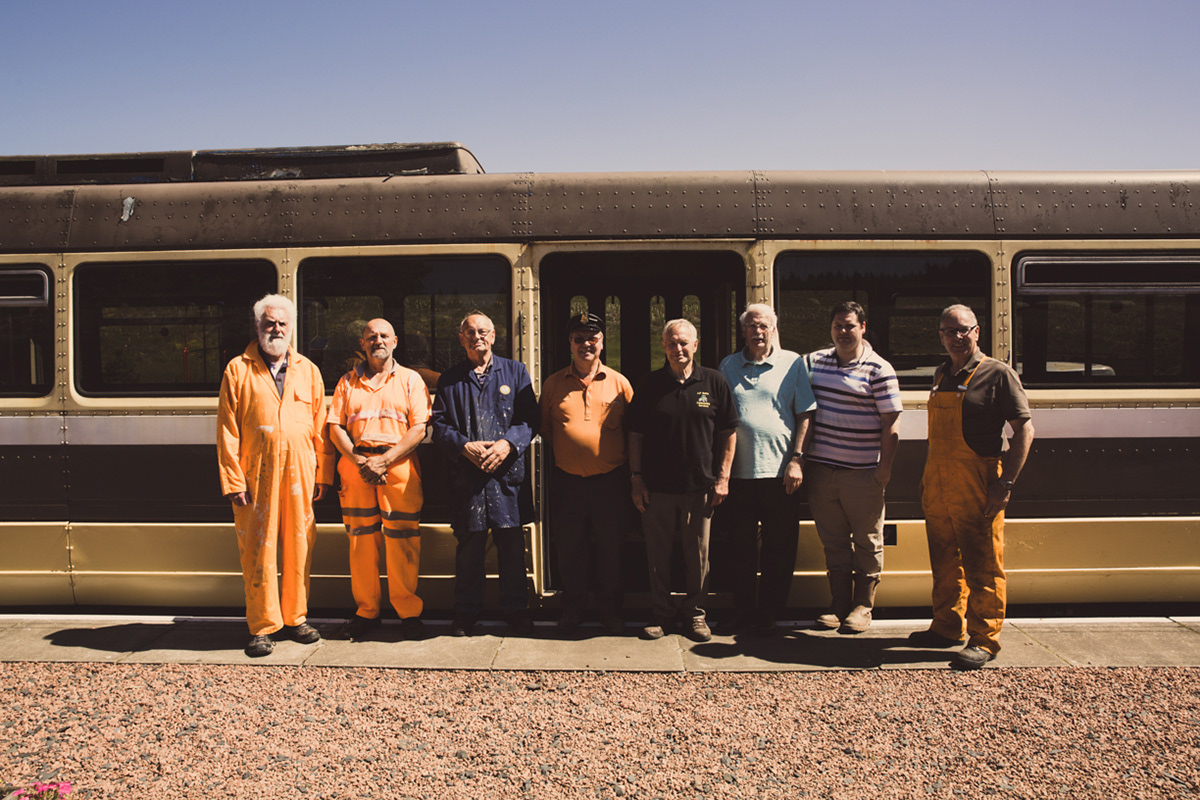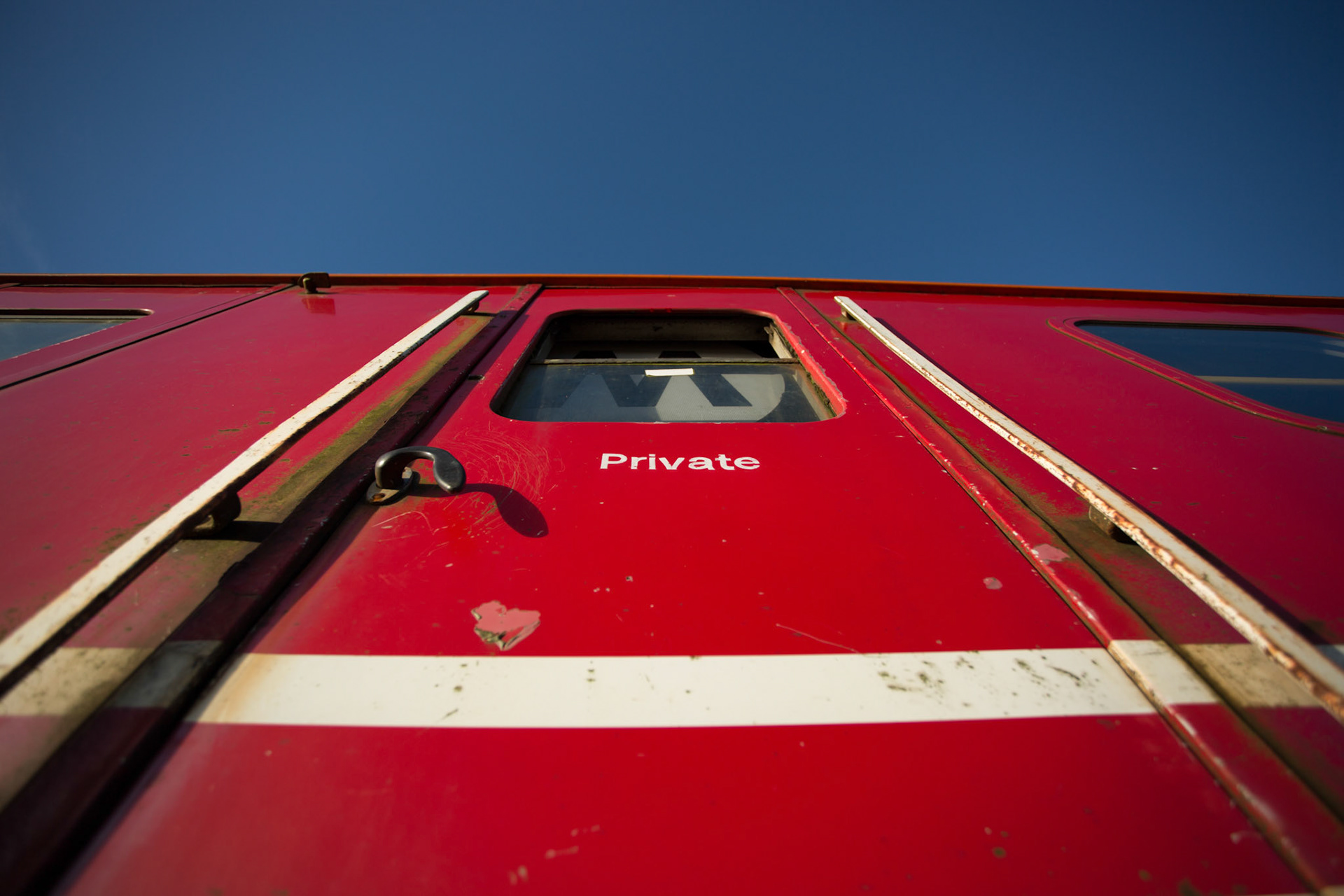 2018 -

Fun in the studio!
Composition, the 'Golden ratio' and just nice old things.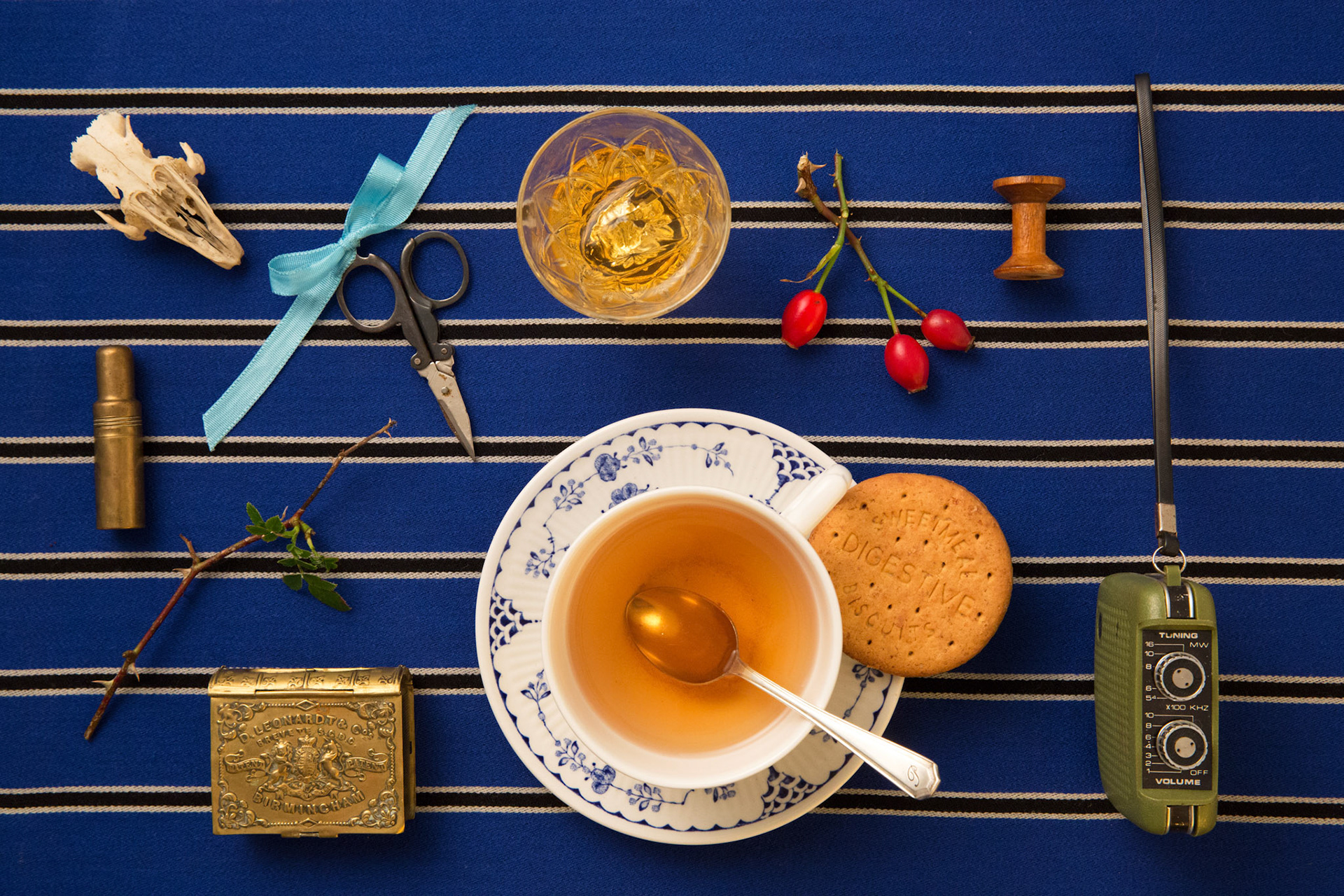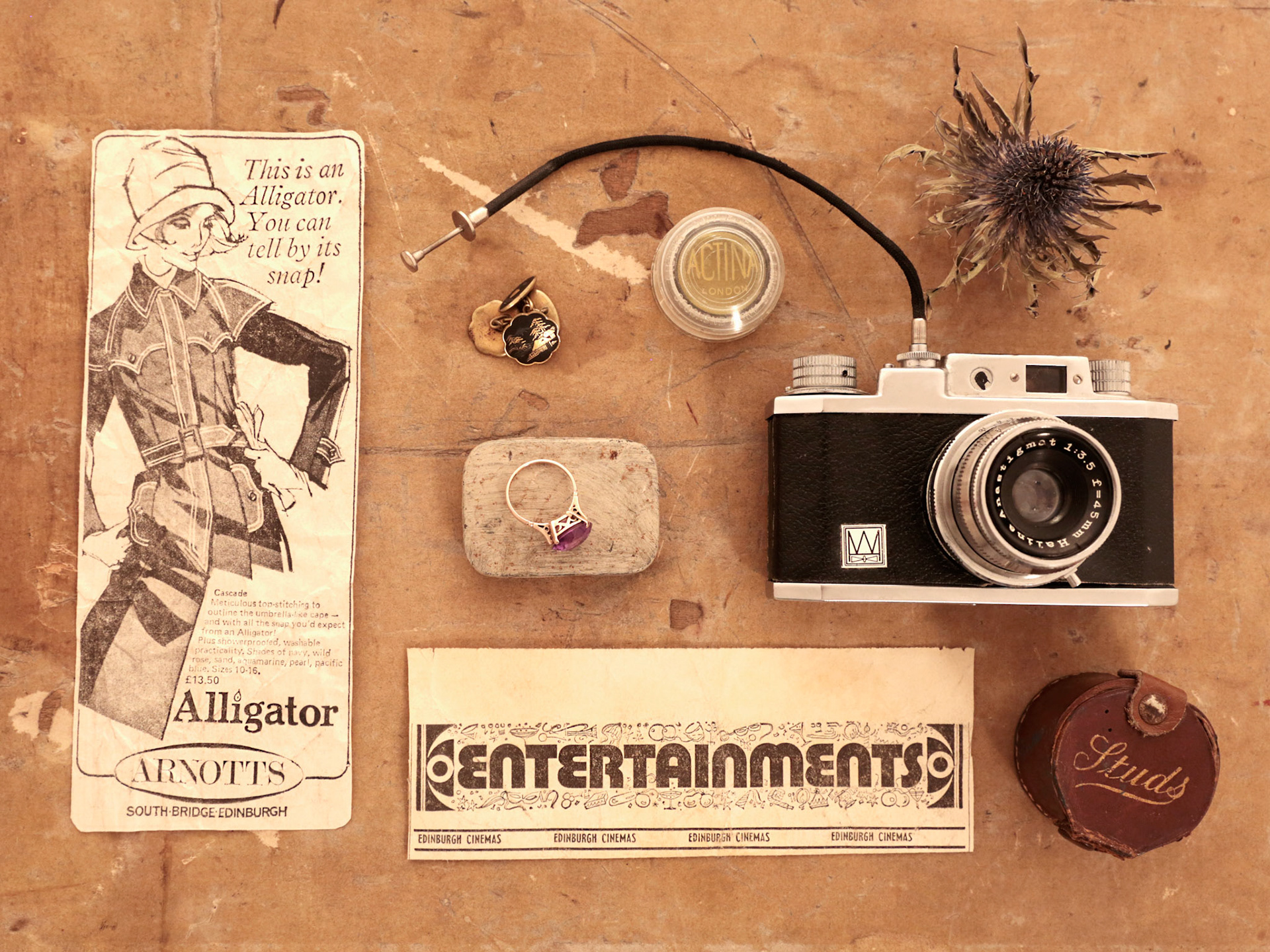 2018 - Kicking about in the Scottish Borders.
Haddington, Abbotsford House home of Sir Walter Scott, Bamburgh, The Eildons and Hermitage Castle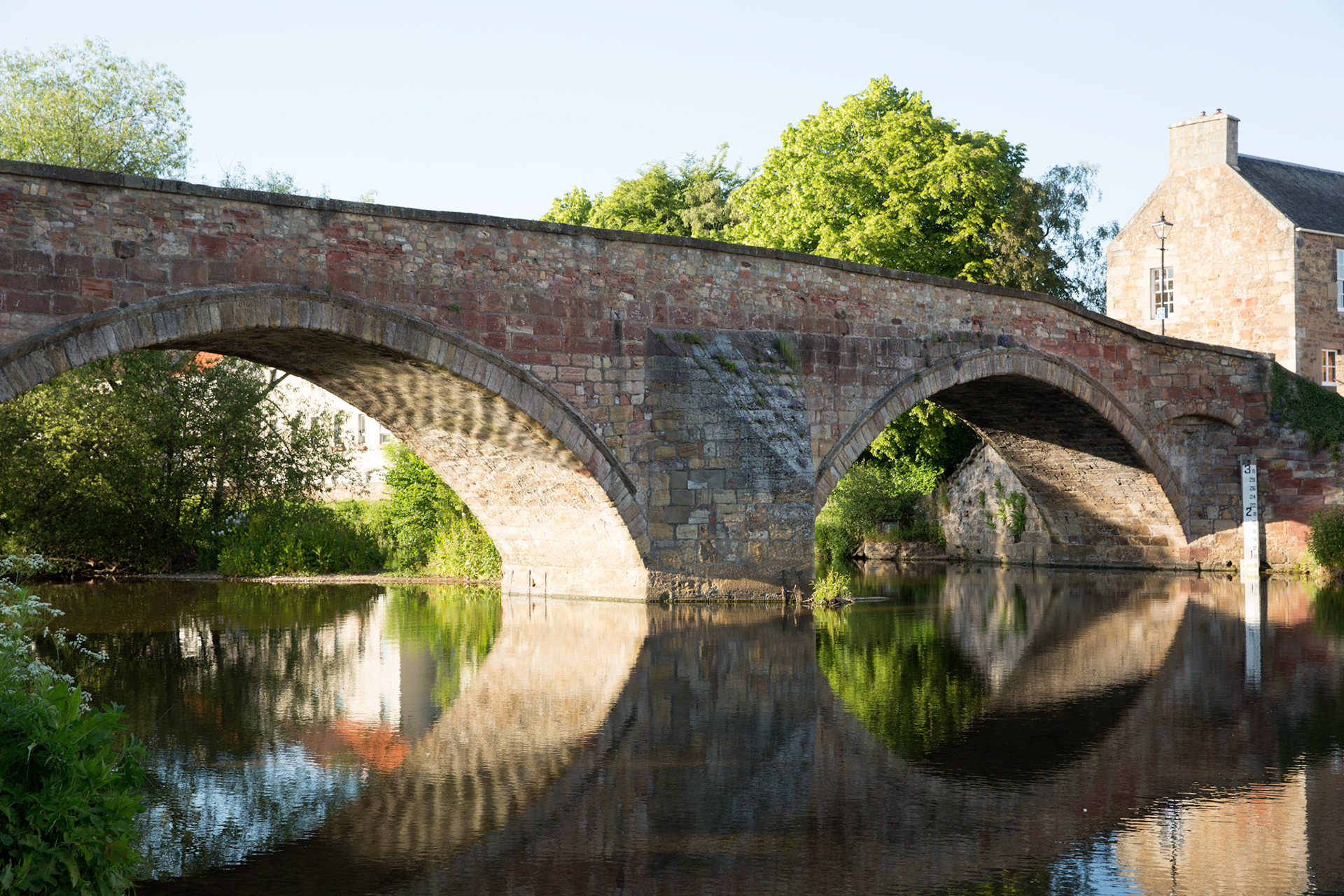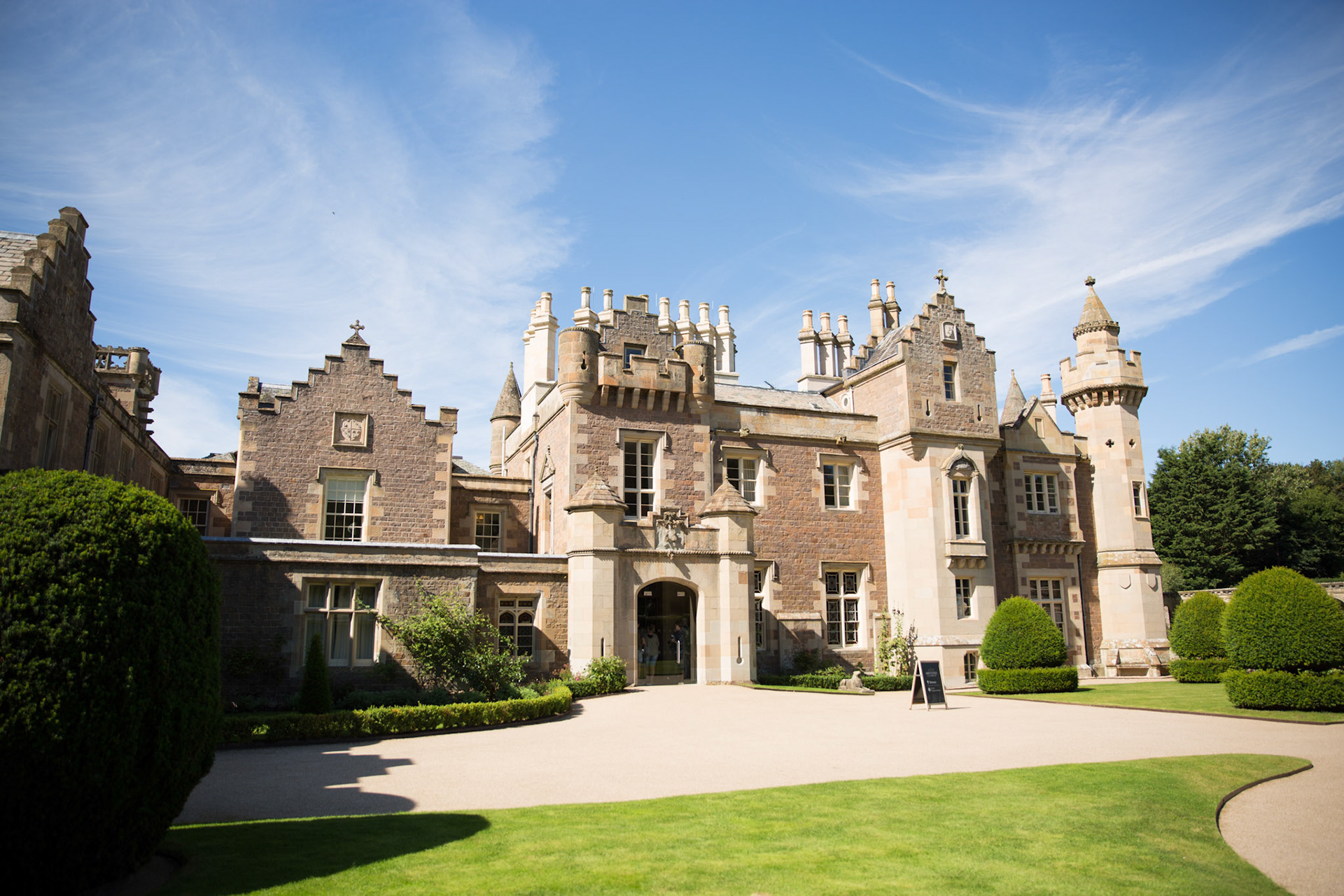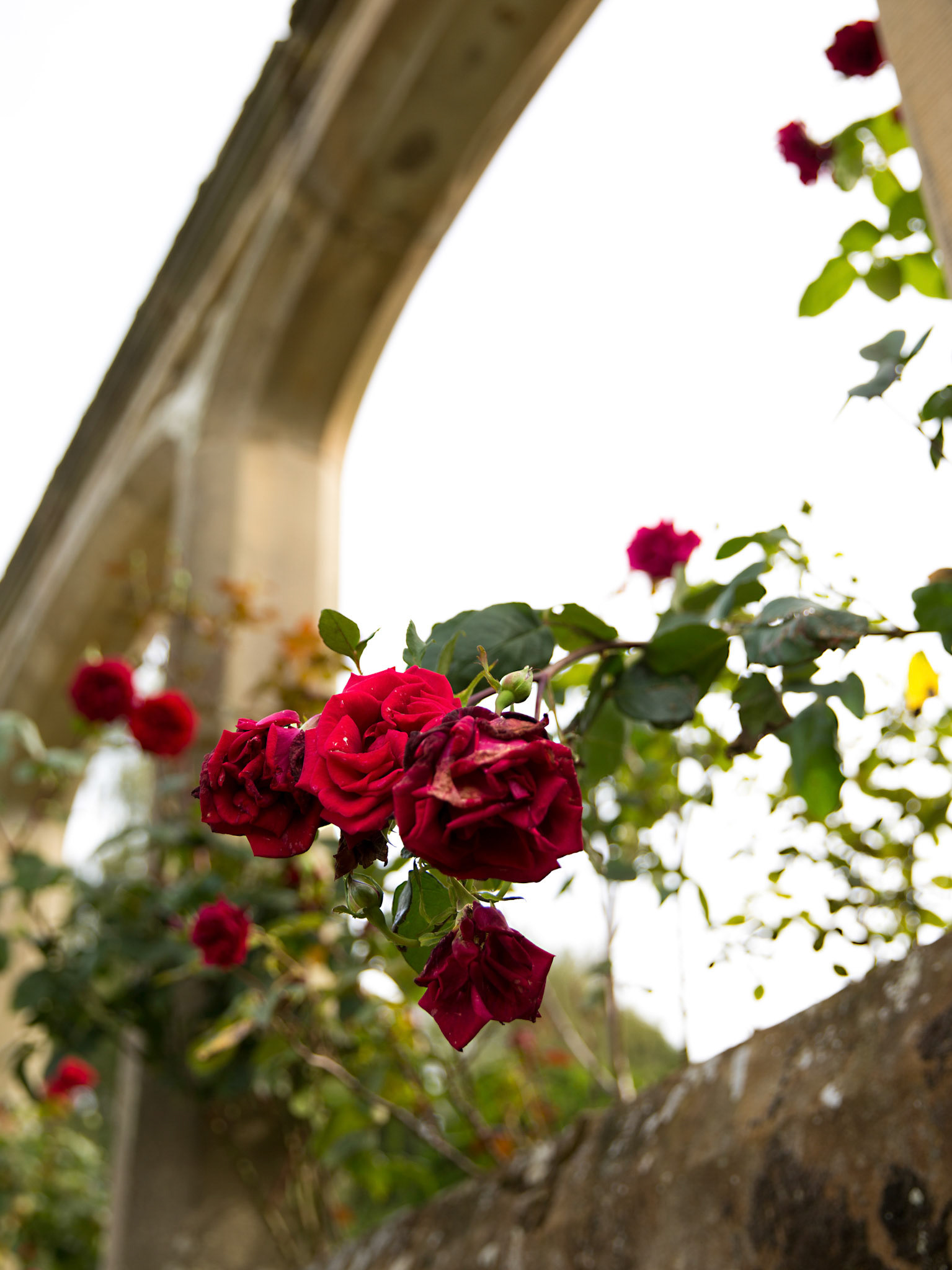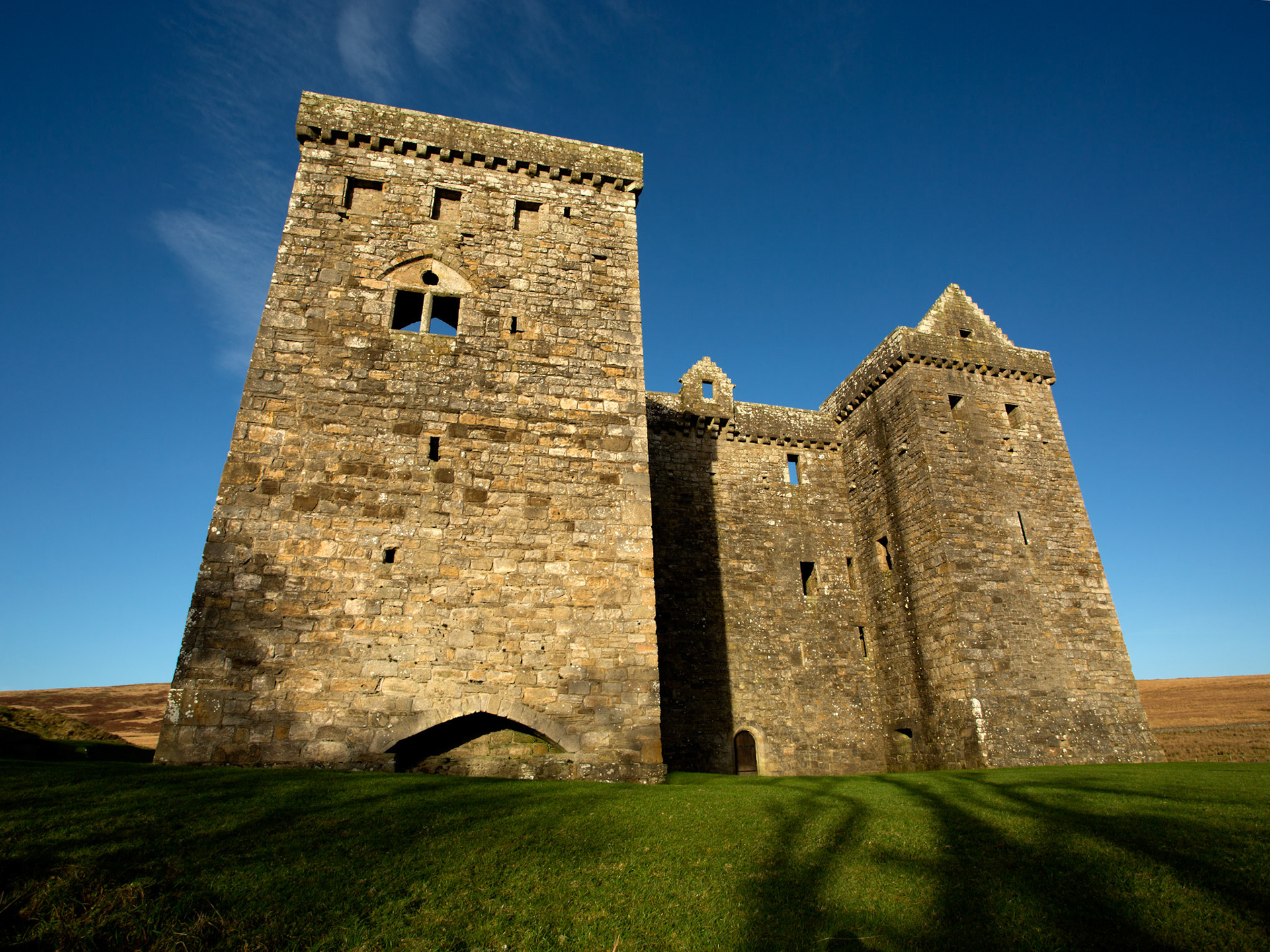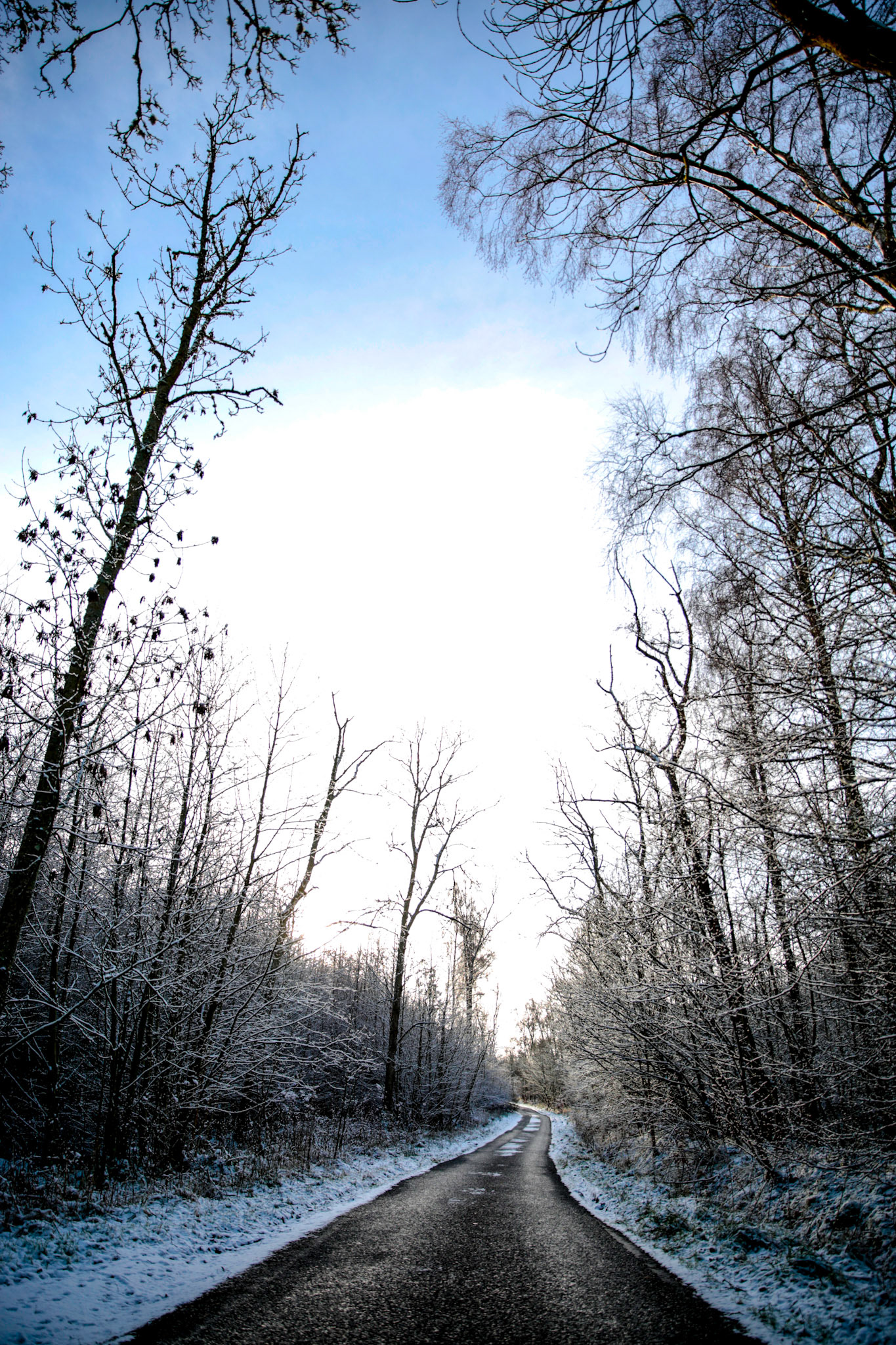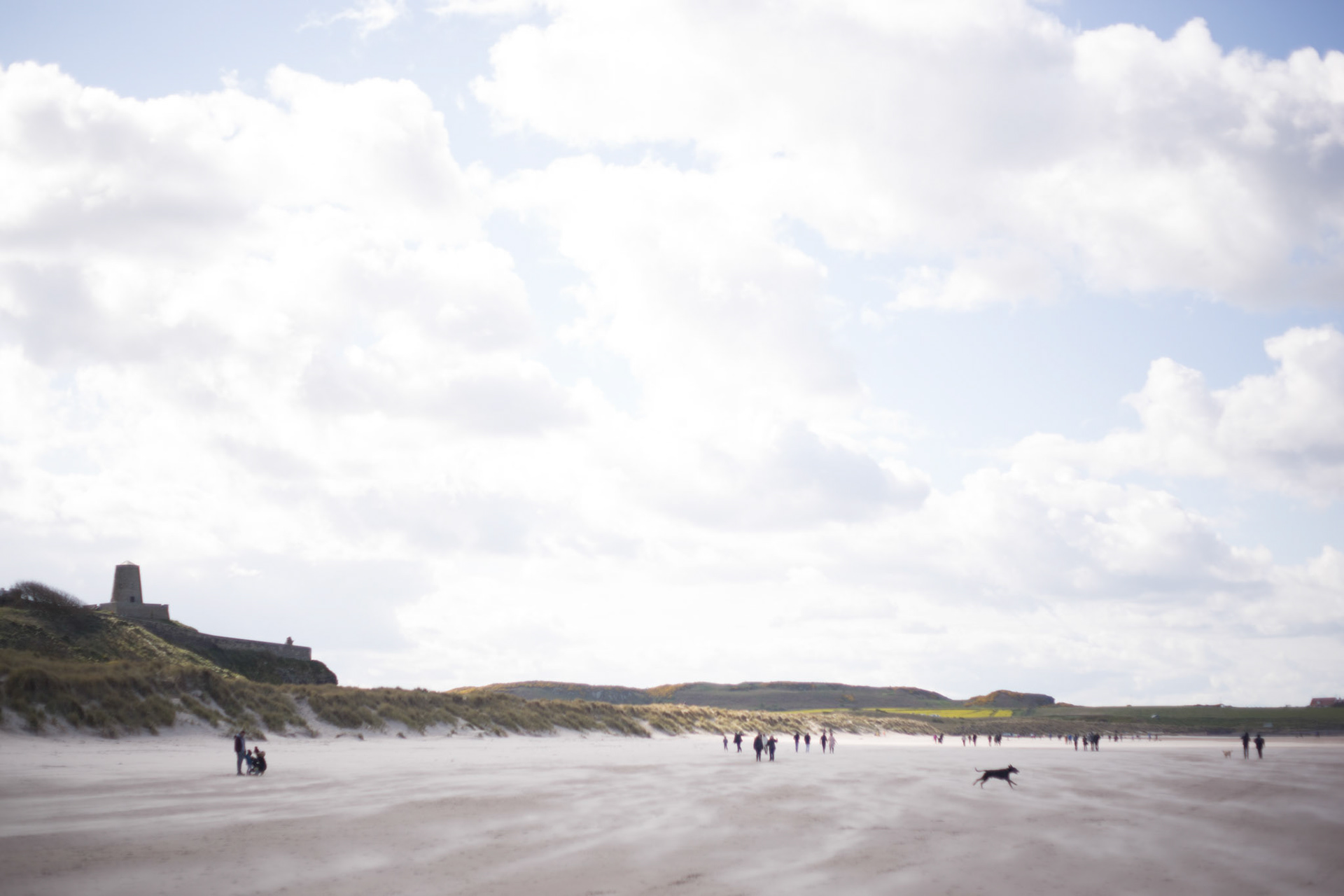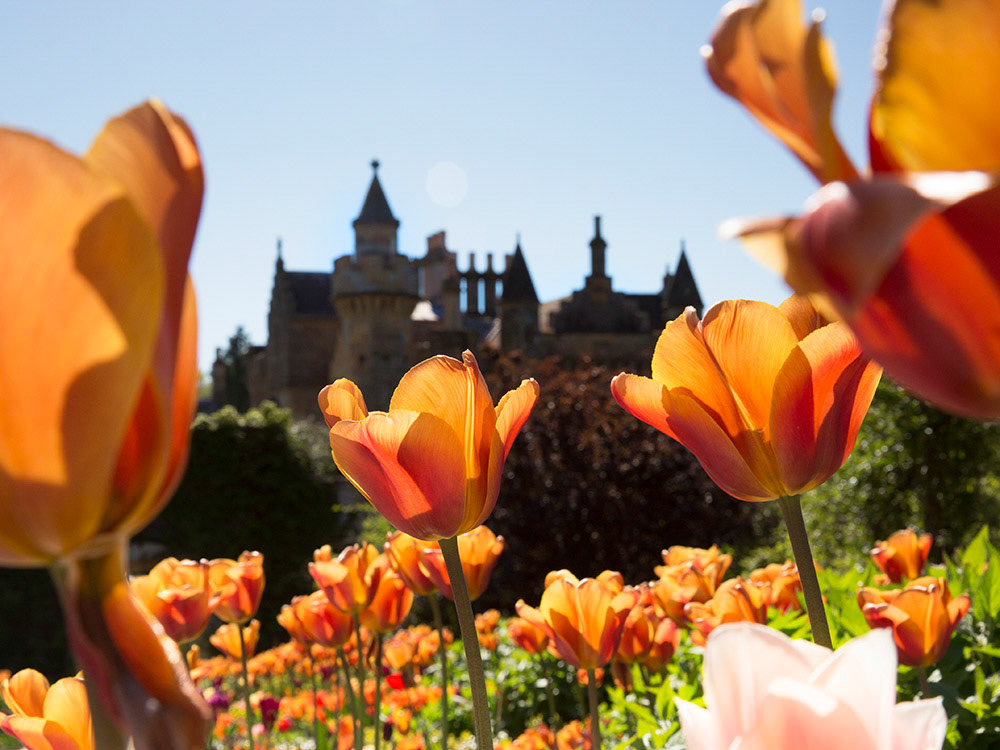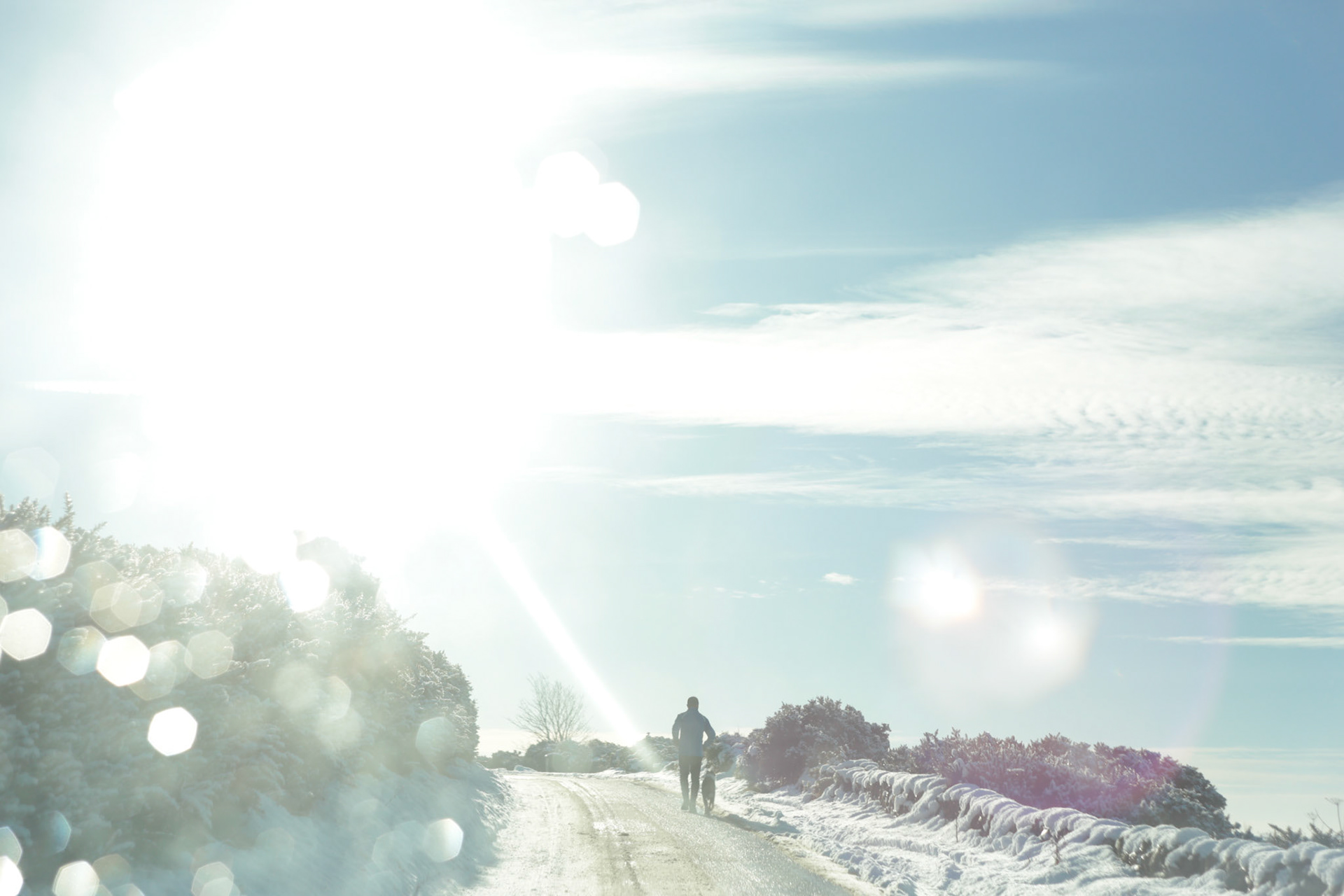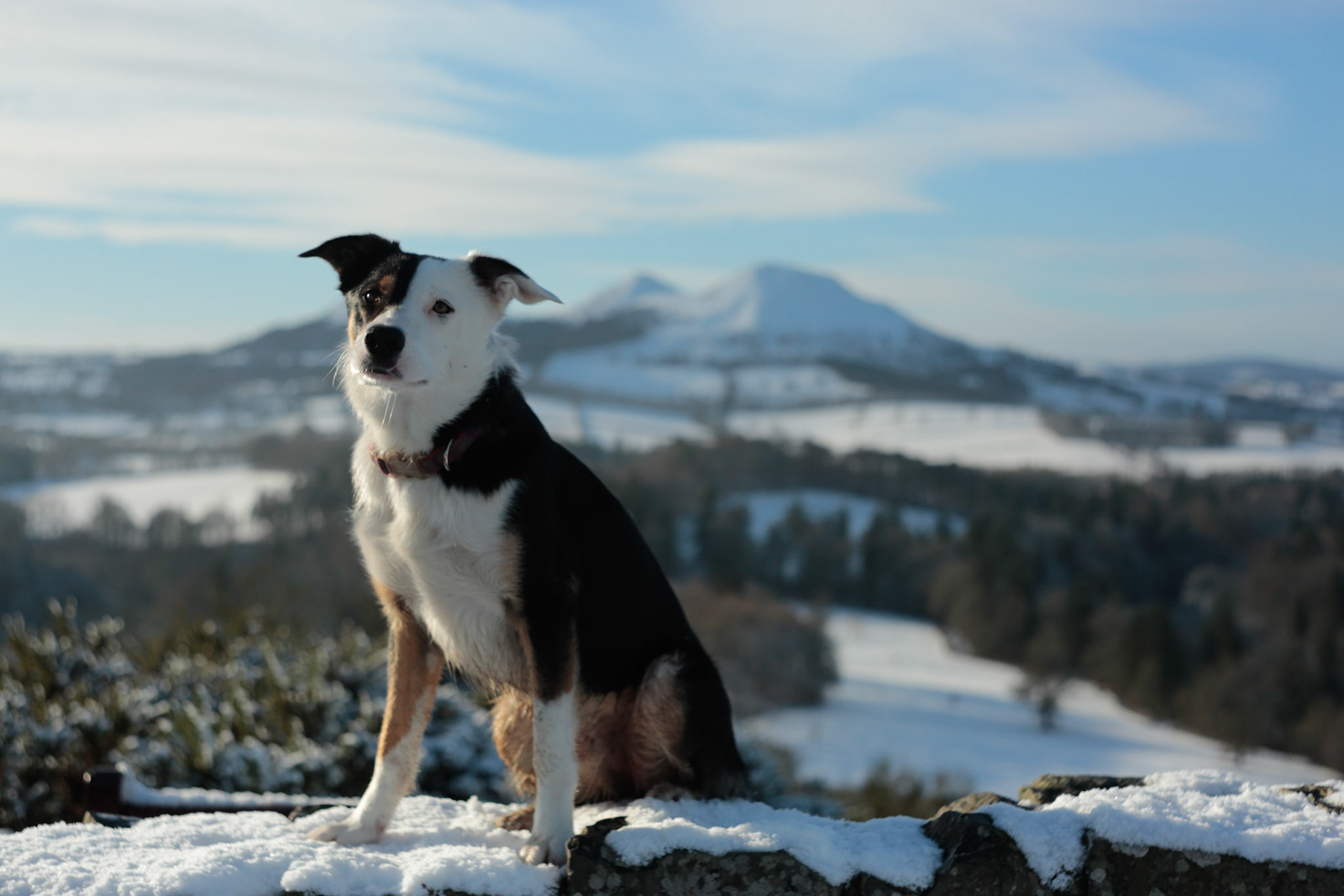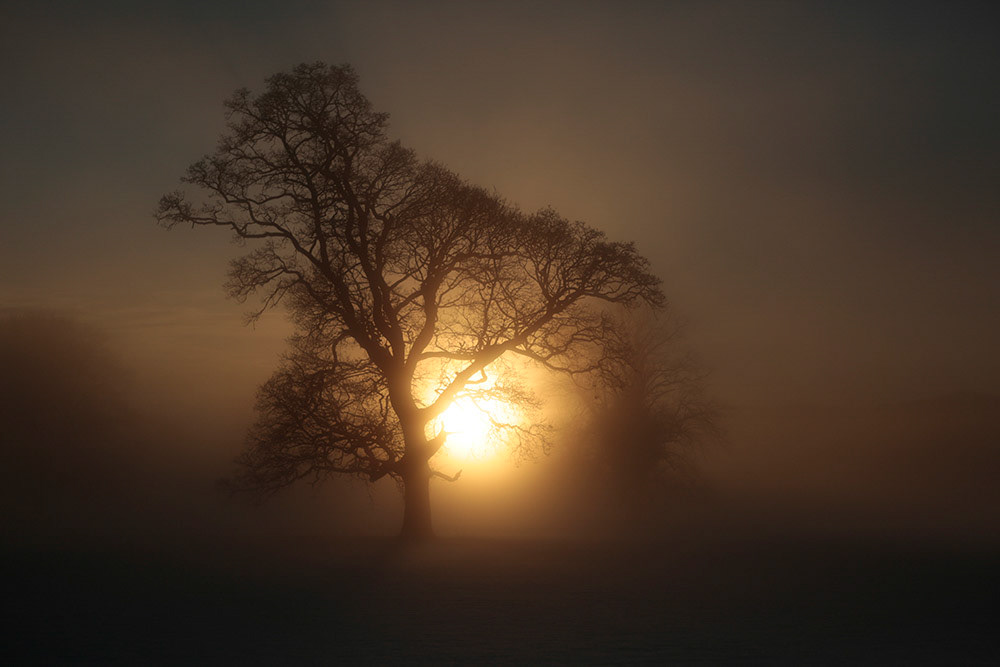 2018 - A little random collection....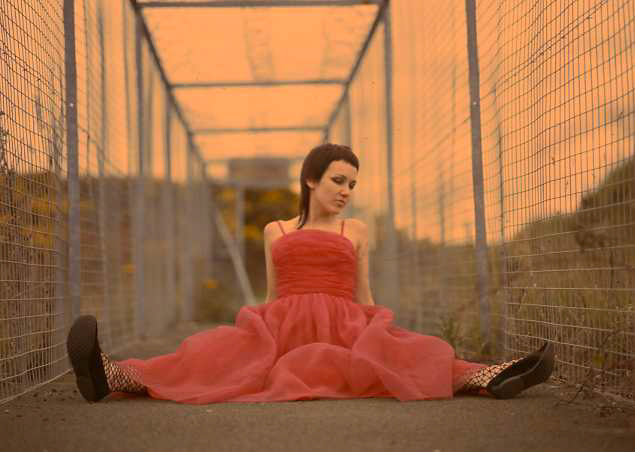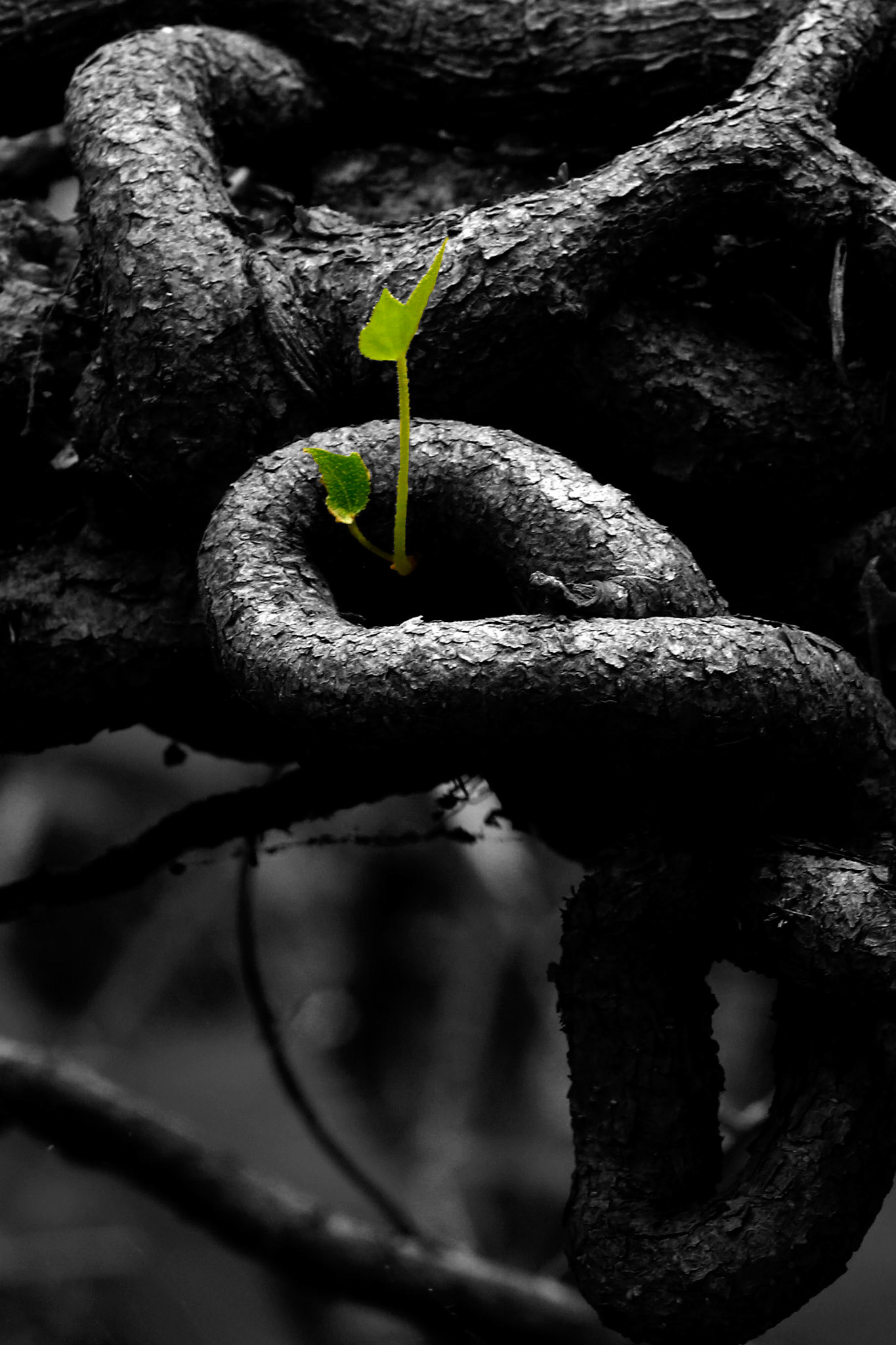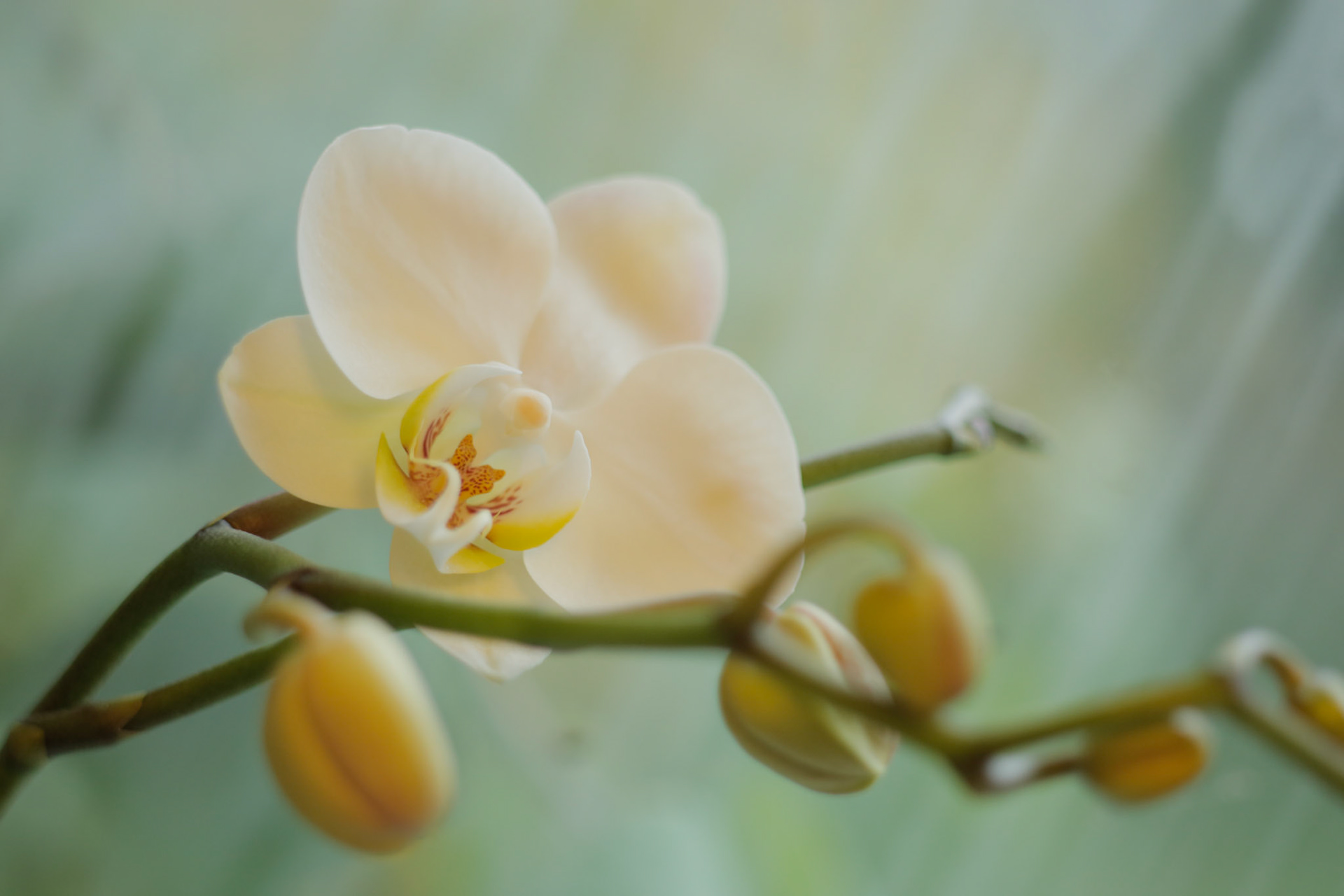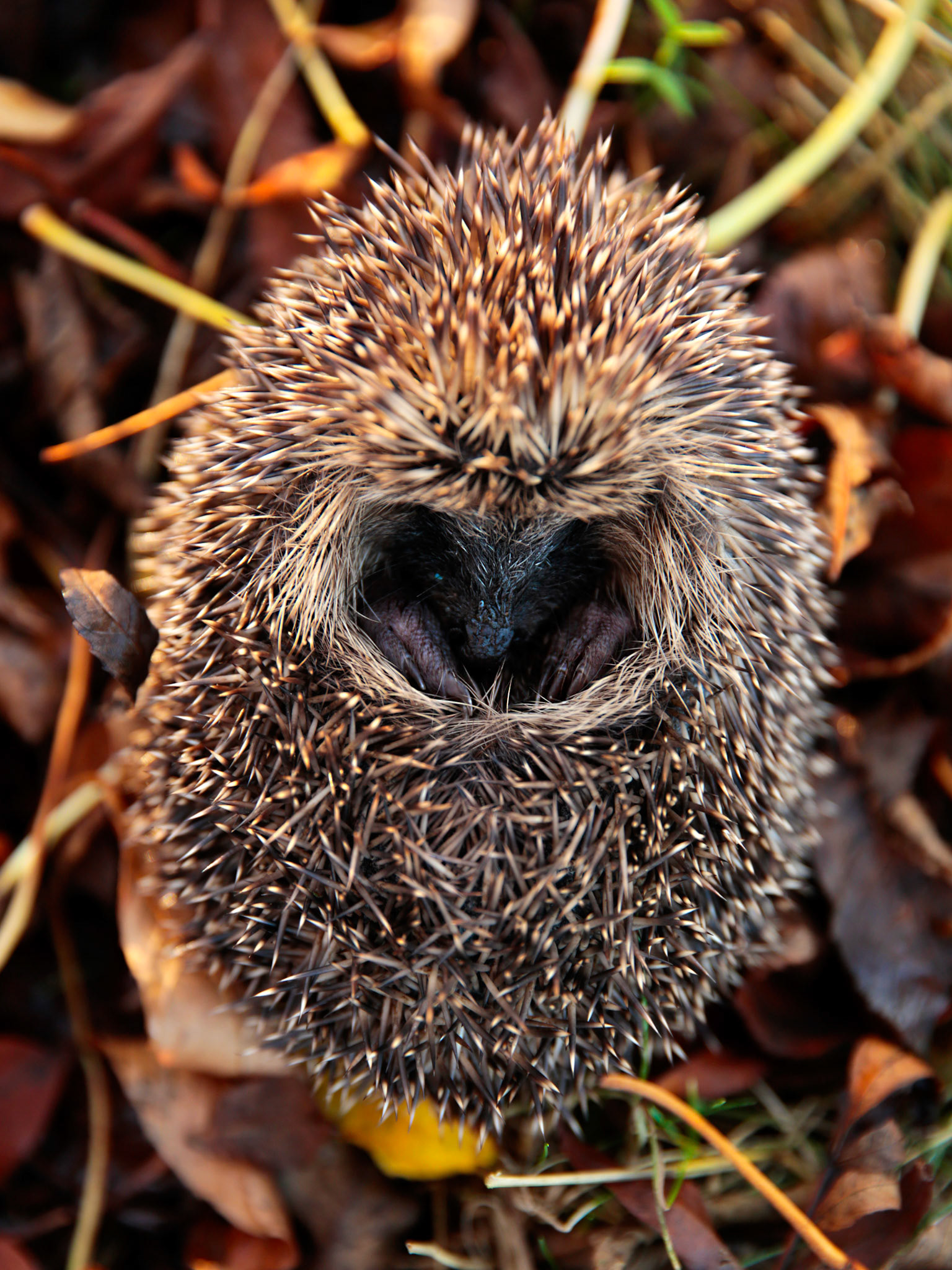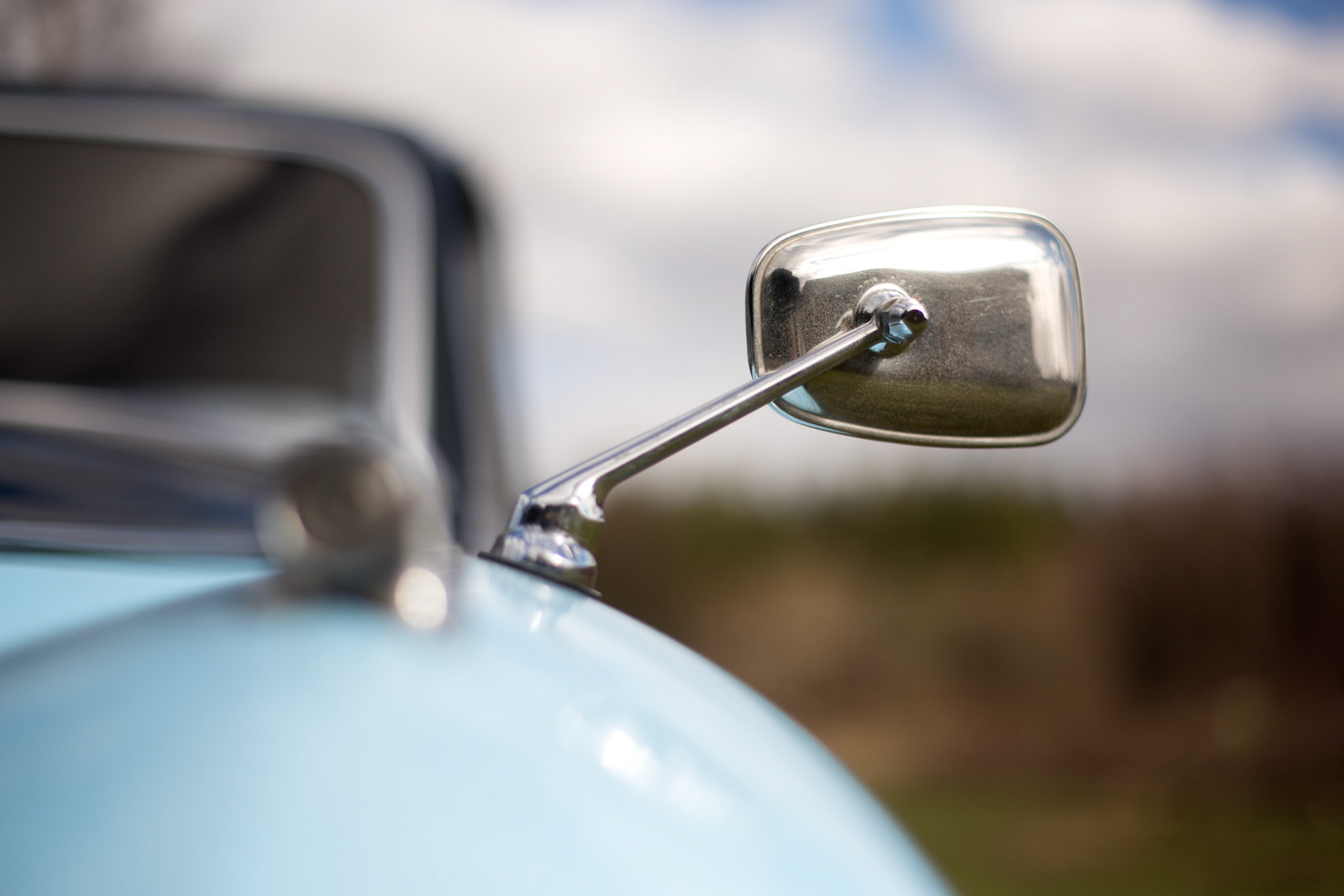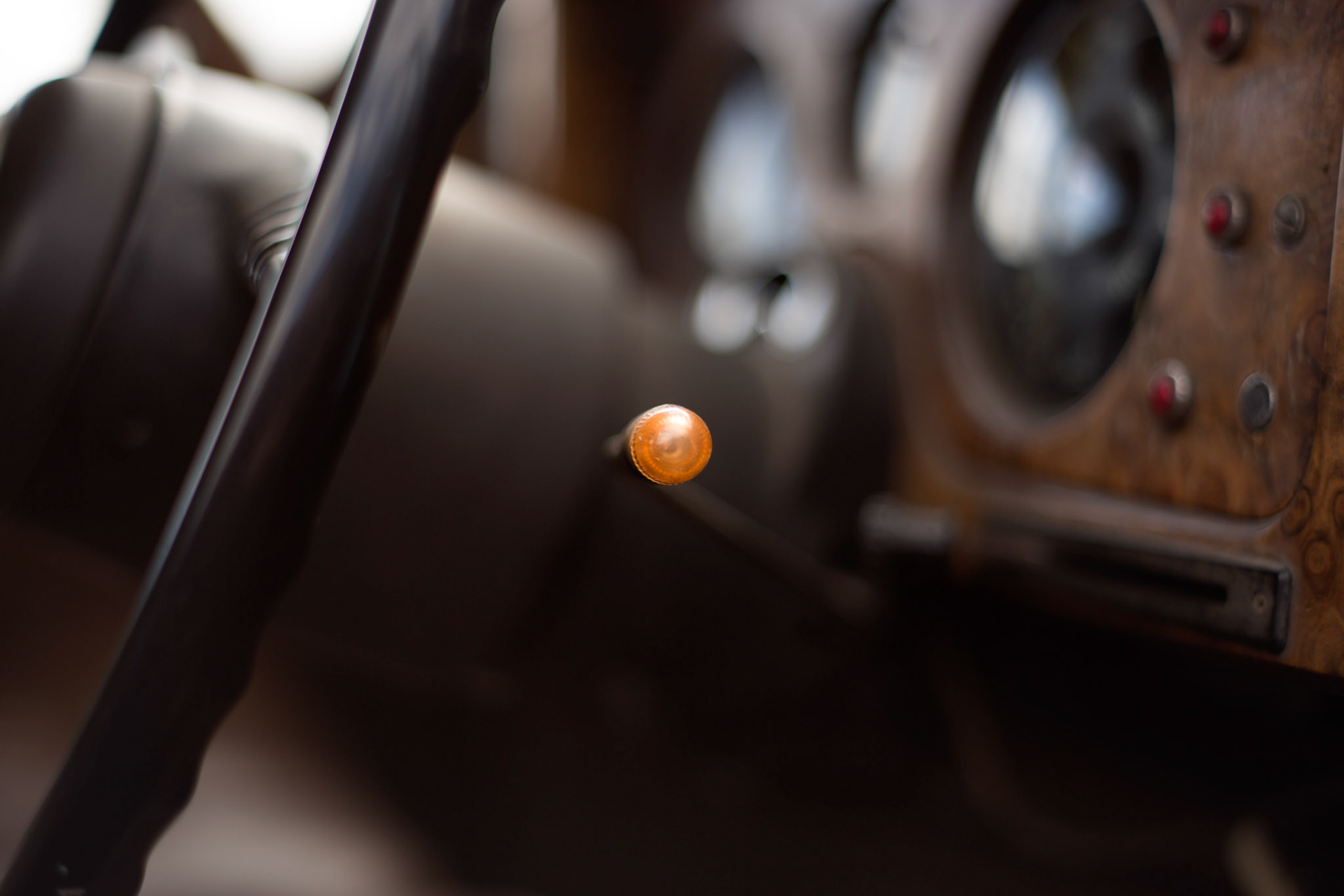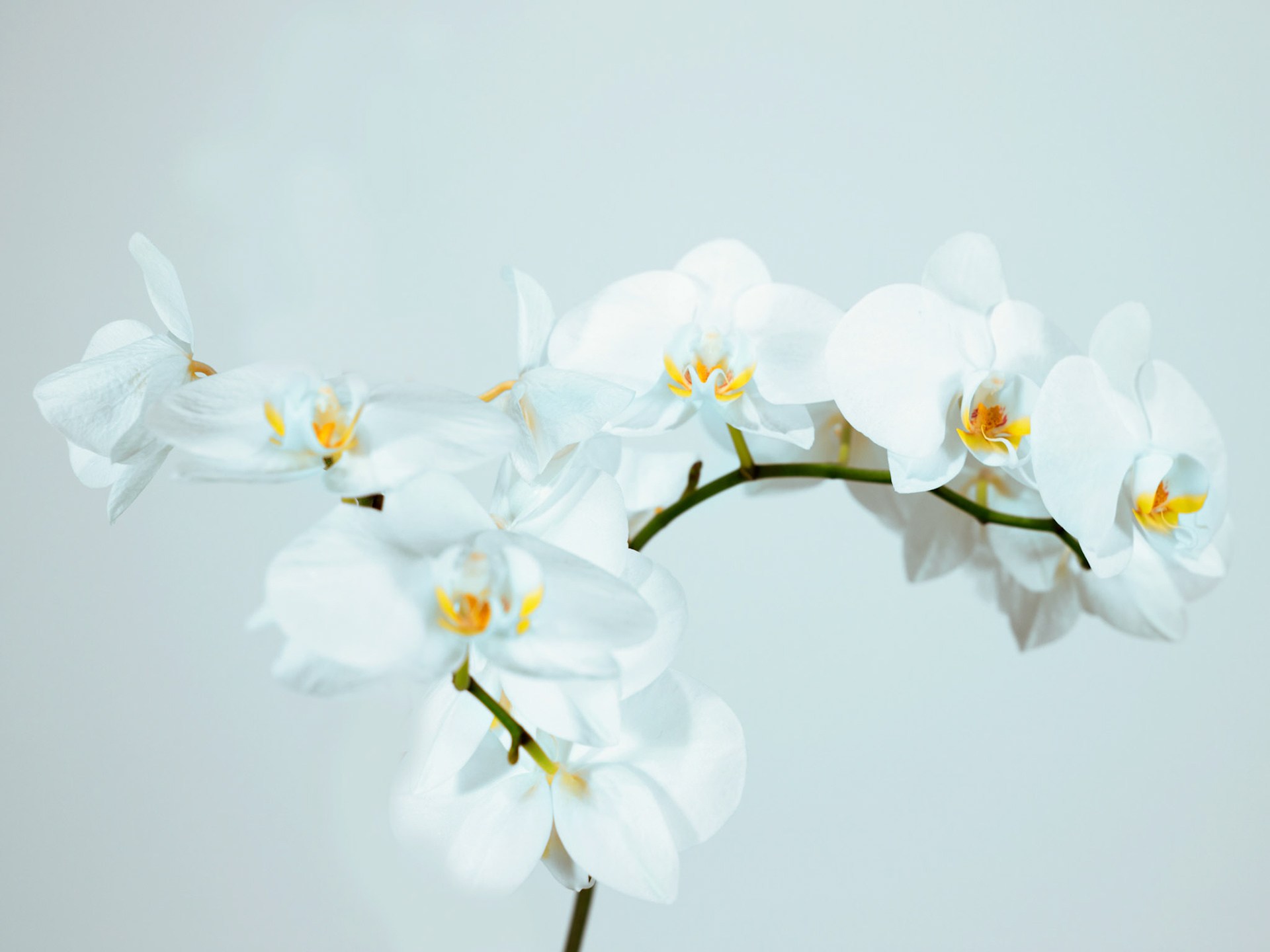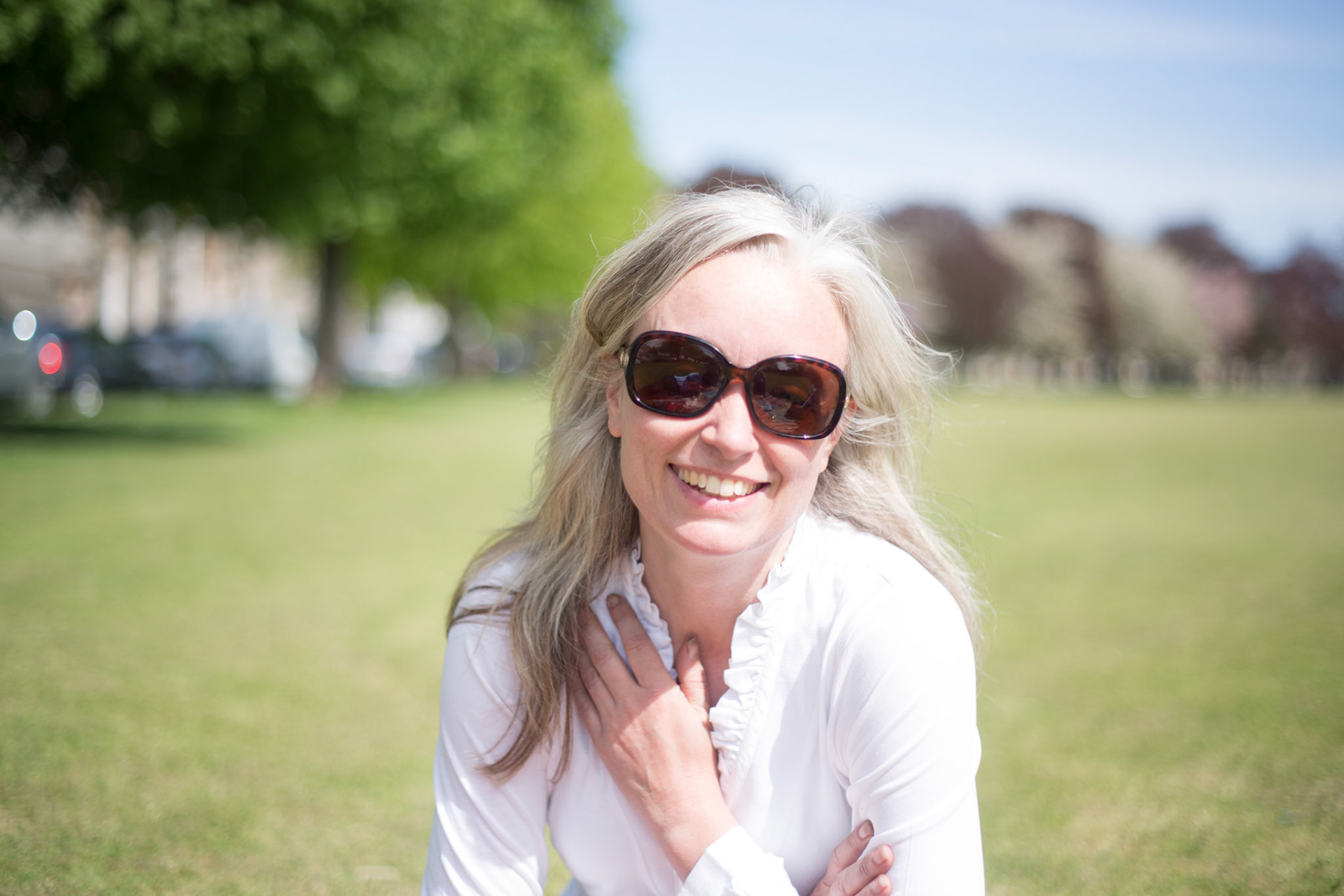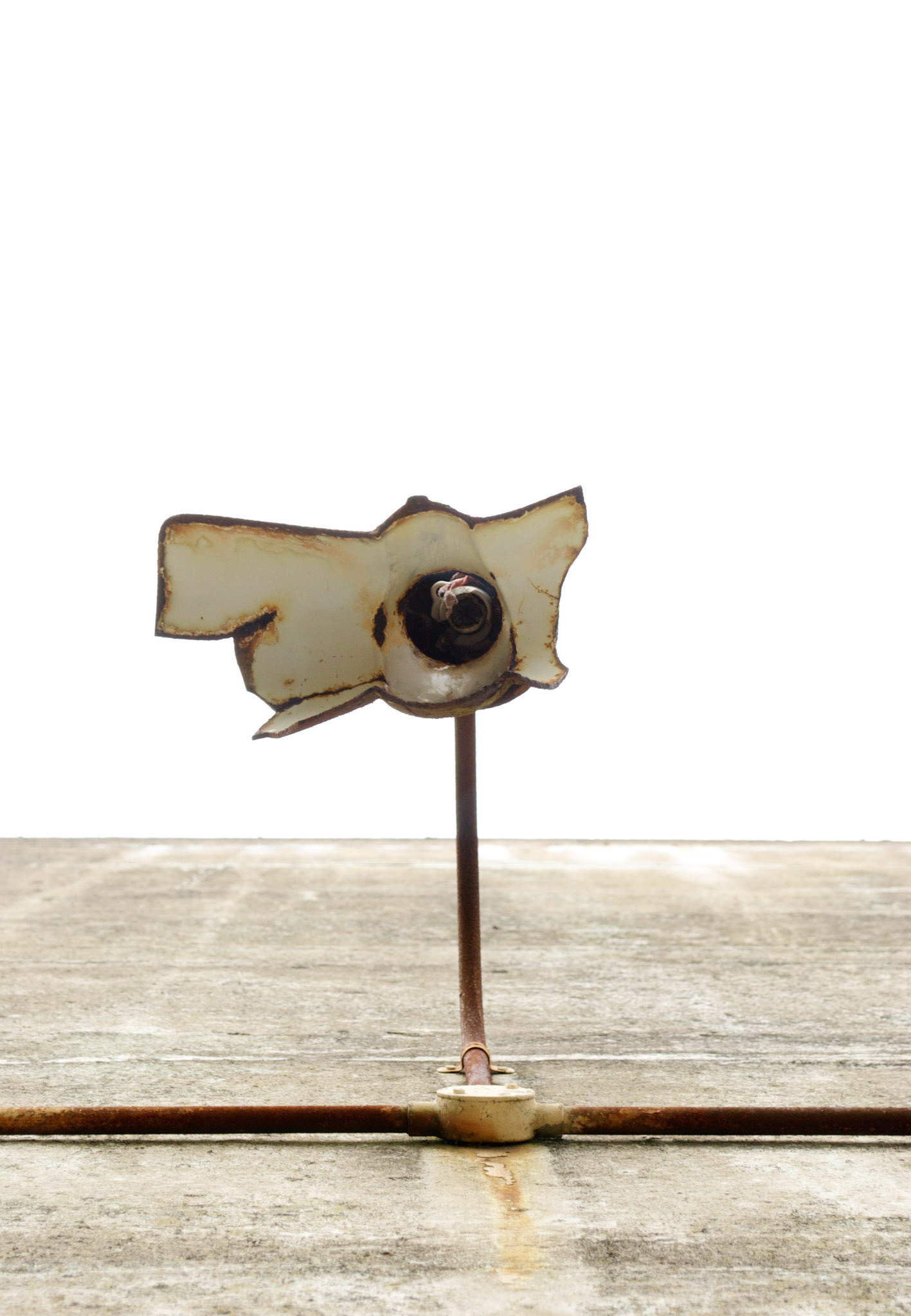 2018 - Took a run up to Inveraray ........